A perfect day for a bike ride.
Not to hot= no heat stroke.
Not to cold = shorts and t-shirt.
Not to sunny = no sticky sun block.
Not to hilly = good average speed.
Not to flat = great landscapes.
Feeling good we ride a nice little 30 miles into Bairnsdale, established 1842.
It's streets cape has the architecture of a 1860s gold rush town.
We took the rail trail following traffic free paths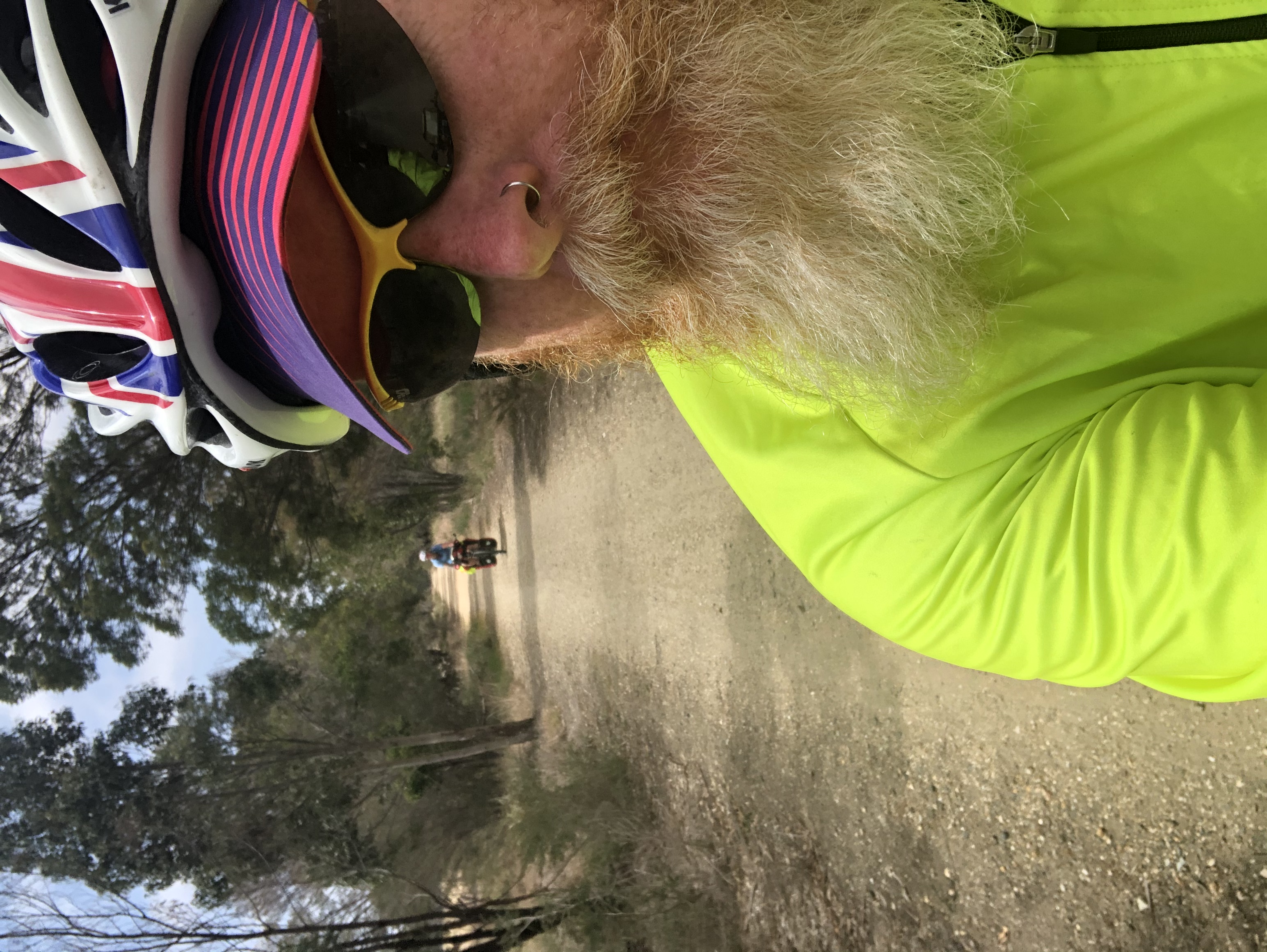 Long and straight. We met a couple on a tandem going our way. Elisa and Jack they are staying at the same campsite as us tonight so we cycled together. They are moving to London from Brisbane to continue their studies next year. We spent the evening chatting about cycle touring. They also have done a bit and are warm shower hosts.