Yesterday was a nice relaxing day eating junk food watching junk television and drinking junk fizzy drinks. Not much else to do, maybe a walk but the weather was so bad we didn't venture out.
At lest today we can get back onto our bikes, we still are in the middle of nowhere. We have 70 miles to do before the next town but can split that up and stay in a motel 35 miles away. Or head south to the coast where there's a campsite just over 26 miles.
To help us with our decisions we call into the tourist information centre. The nice lady informed us that the road south was gravel and didn't advise us to take it after yesterday's storm so that was out. Back on the princess highway it is. When we get to the motel we will make the decision whether to stay or push on.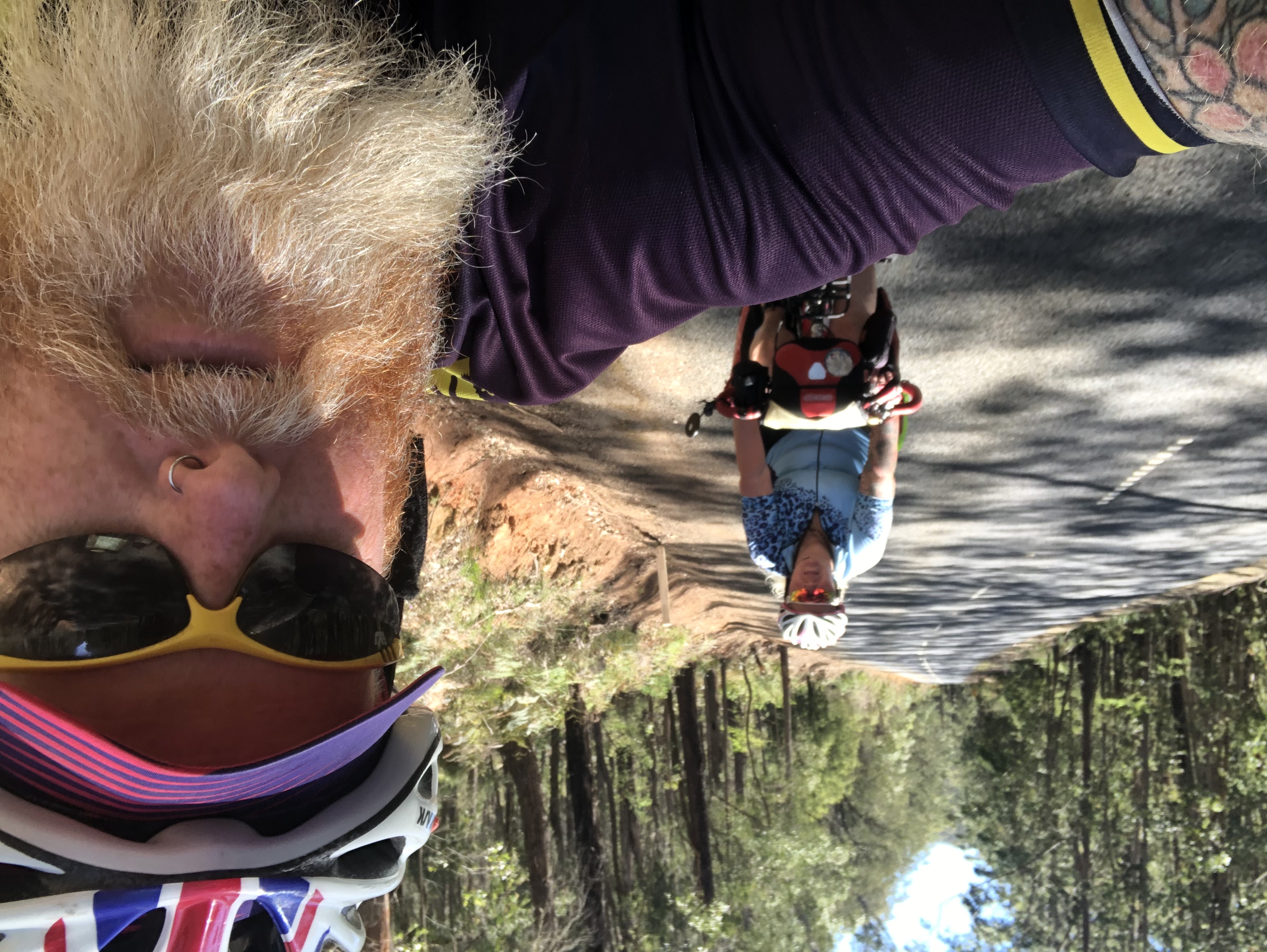 More hills but getting easier. They are now long and not so steep. Just keep on rolling. I have the tune to rawhide stuck in my head driving me mad.
We reached the bellbirds motel just after 2pm a small motel just with two rooms set at the side of a pub/cafe. Google maps said that if we carried on we still had over 2000ft of climbing to do. We decided to stay.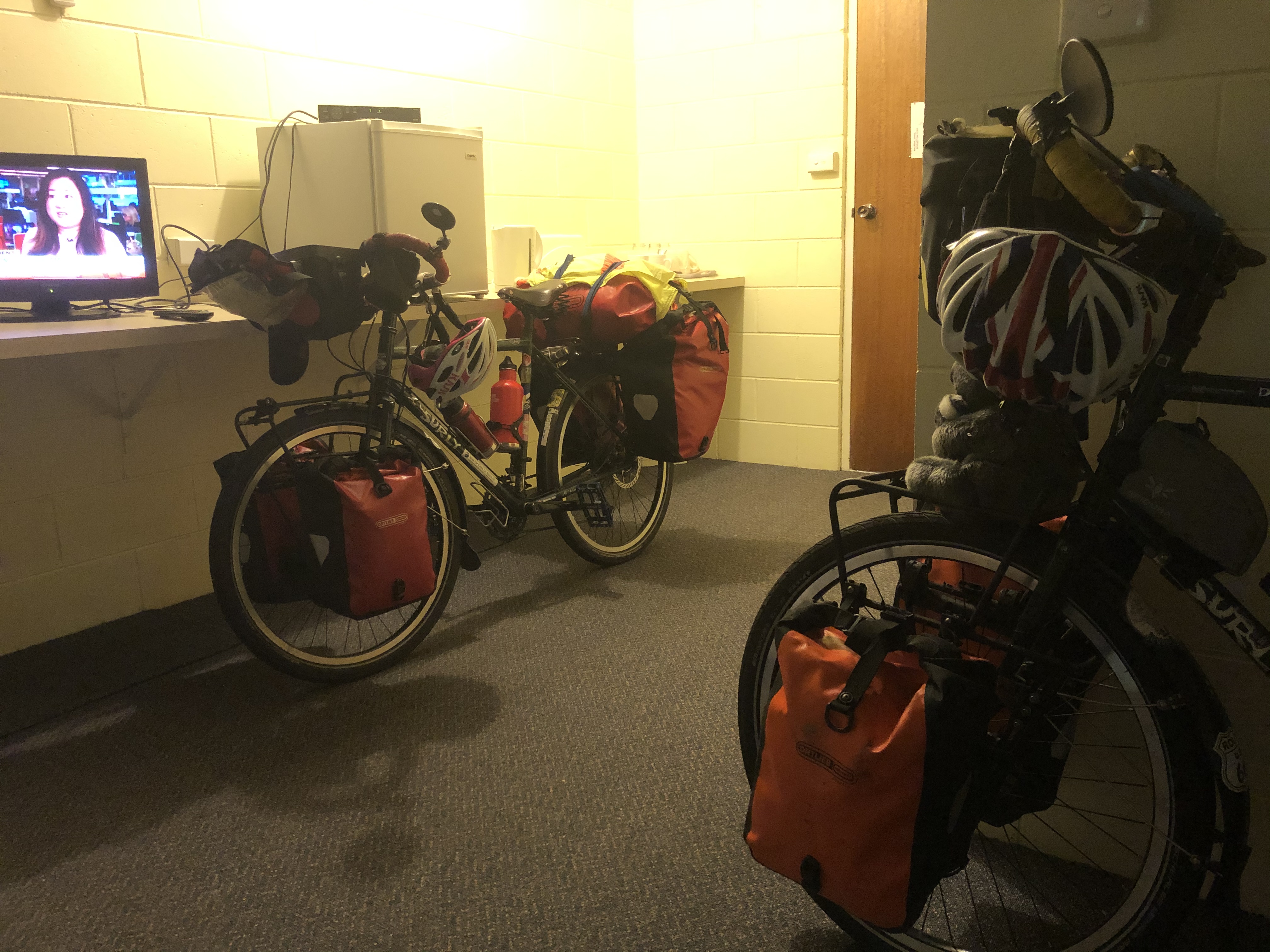 Another big room and 3rd night in a row in side better watch out mike will get used to this.
Showered and changed we head to the bar for food, there is nothing else around so we have no choice but to eat here tonight. The food isn't great but it will do. There is another couple staying originally from the Uk but now live in Barbados. We are very down south and they are driving to cairns which is very up north they have hired a camper van and think that they will get there in two weeks. Good luck to them. It's a long way!
Time for bed.