After a night of wild camping we said our fair wells to Burt and Kerry, they did offer us breakfast but we declined we already had eaten porridge with banana and hunny. And boy we need the energy.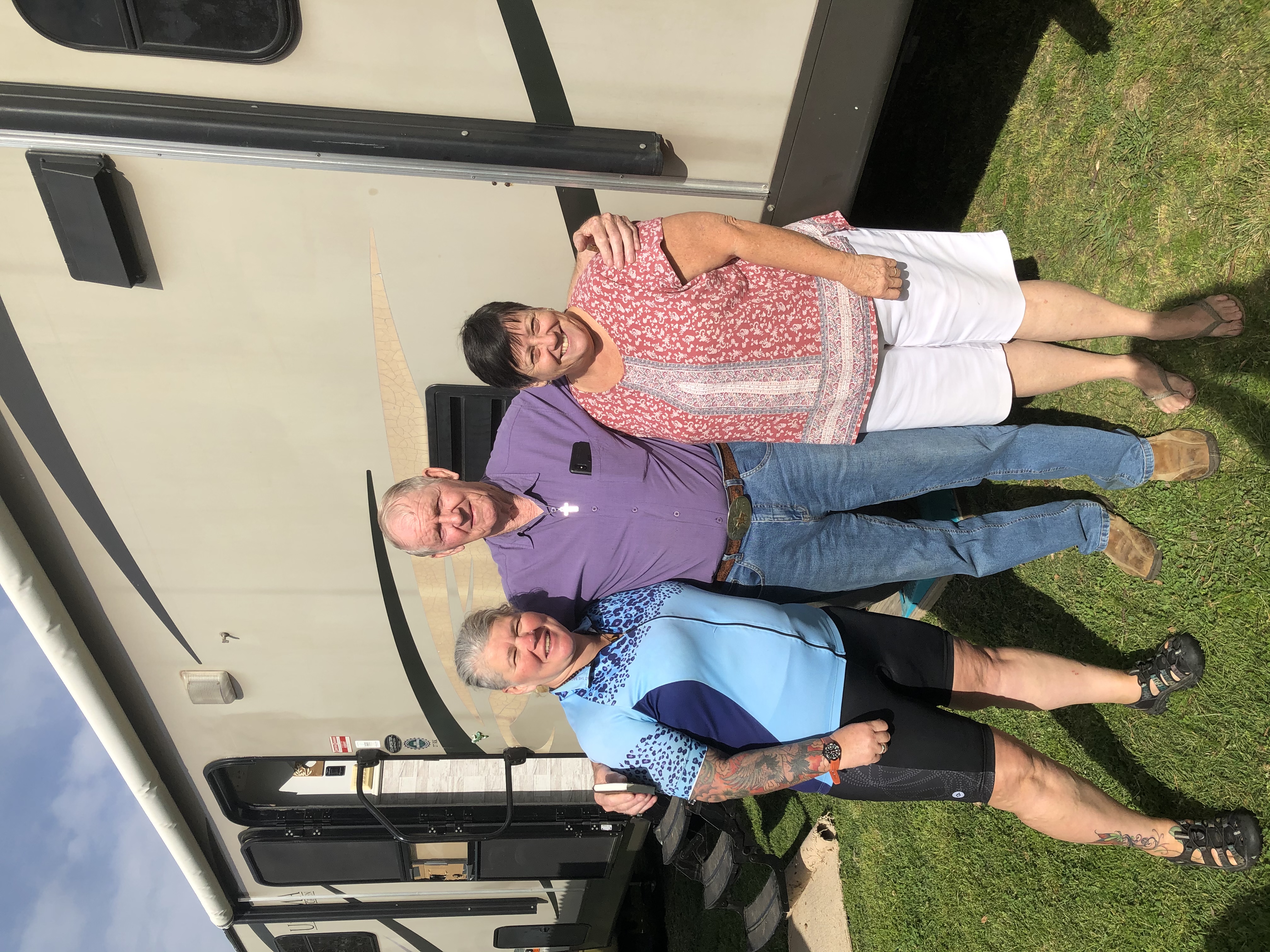 Burt was lovely and out of mikes earshot he asked if we were ok financially did we have money put to one side for our flights bless him, not sure what he would have done if I said no!
So on we go up more hills, will we ever get to the top if we carry on we will be on the moon.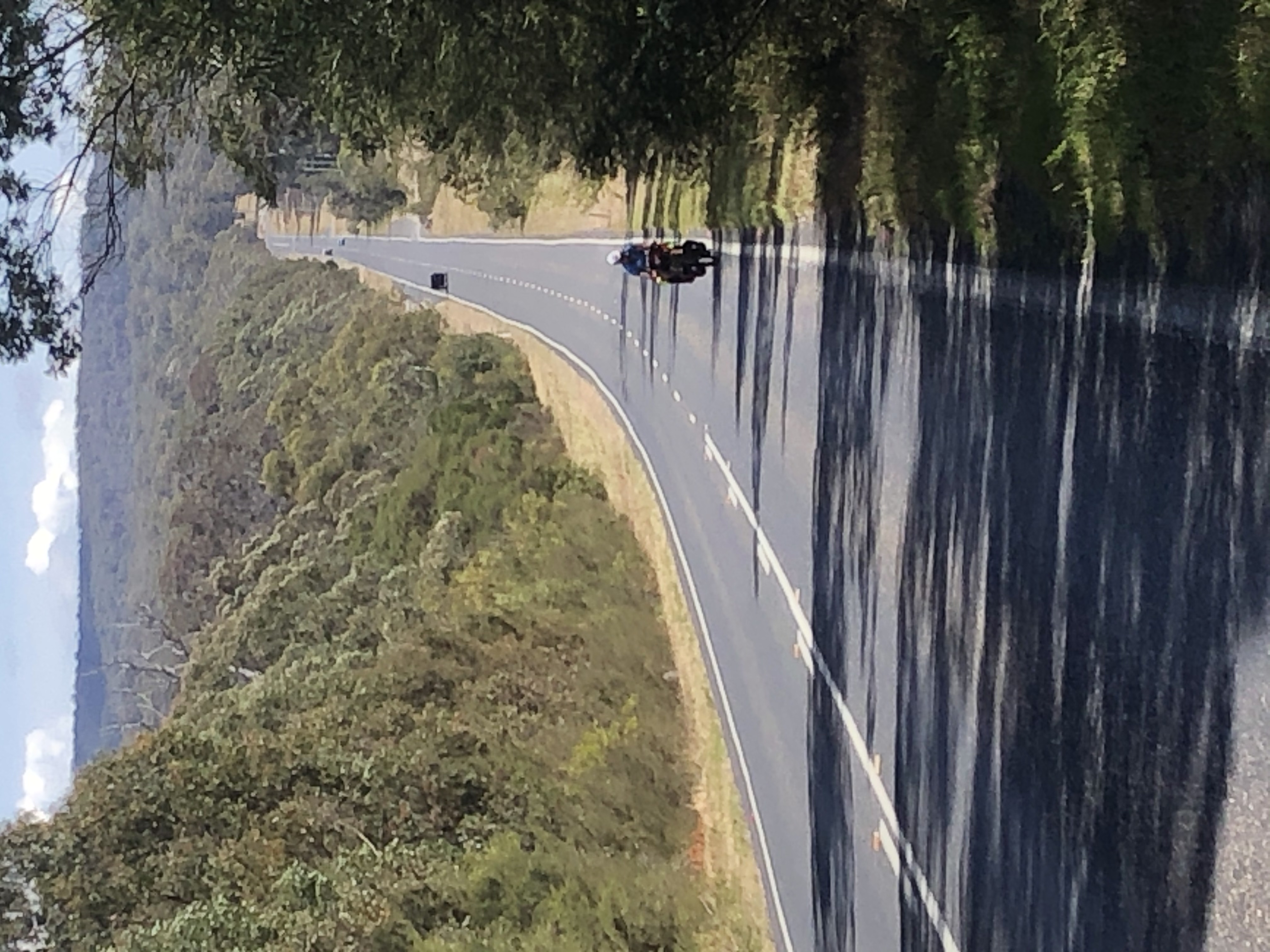 Tonight's destination is Cann River there's FA here I looked in my trusty guide book for inspiration on what to write about it. Cann River centrally located for traveling to the coastal region around point hicks. So yeah it's just a passing through town basically. We have a motel, bakery, petrol station and small store. It did have a pub once but that was closed. So into the motel it was,we didn't have to pay for last nights. one night in a motel will do us good.
Motel was nice and clean with a big room. Big enough to fit both our bikes in the room with us. We also have a tv but no internet and no laundry facilities a bit of a bummer my cycle clothes stink what with all the sweating up these hills.
Next morning the weather was shocking, we checked the forecast with reception and it was thunderstorms all day until 10pm. We booked in for another night. So the day was spent reading and watching crap tv. The rest will do us good.