Today is the first day that I'm having serious doubts. What the heck am I doing. We got up our normal time of 5:30am. It was already day light and warm. Yep the time zone change, tomorrow if we go anywhere we will have to get up at 4 am. I say if we go anywhere because today was hard and I struggled and even after my shower and food I still feel totally warn out.
Cycling from Tucumcari to Santa Rosa about 60 miles just over. We knew that there was nothing in between so was carrying snacks and 6 litres of water each, heavy as.
So off we go into the heat. Great a head wind and it's a furious one at that. When I say hills we are now in the start of mountains. All day slowly making our way up. Not a mountain with switchbacks, so I can't be a hero and show a nice smiley selfie on the summit. Just a long climb against the 20 mile a hour wind.
We stopped in abandoned towns for our snacks. And rested anywhere we could find shade. Not much of that about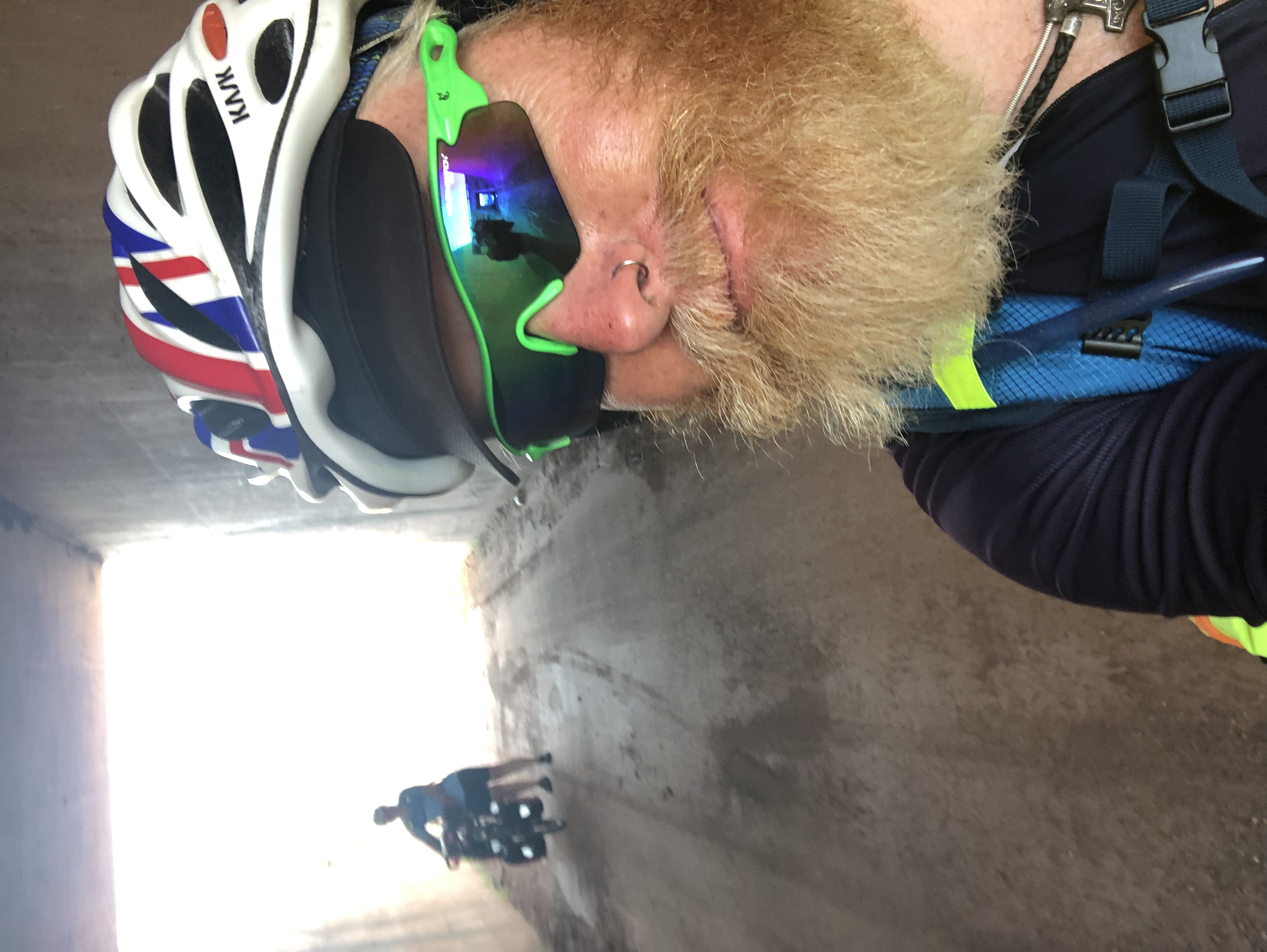 Nothing for it we will have to keep going. Both of us are running out of energy and water, it's really slow going we can only manage 4-6 miles per hour and our starting to get knee pain pushing so hard against the wind. We look around for respite or inspiration, it's dead out here small town America is more like ghost town America.
8 miles from the campsite we are stood on the side of the road seriously worried that we will never make it when a pick up truck pulled up not far away from us. Ok let's be brave and ask for a lift. Dave what a star gave us a lift to the door of the campsite brill.