After a comfortable night spent at Shayne and kates and full up on hunny and toast, we said our good byes.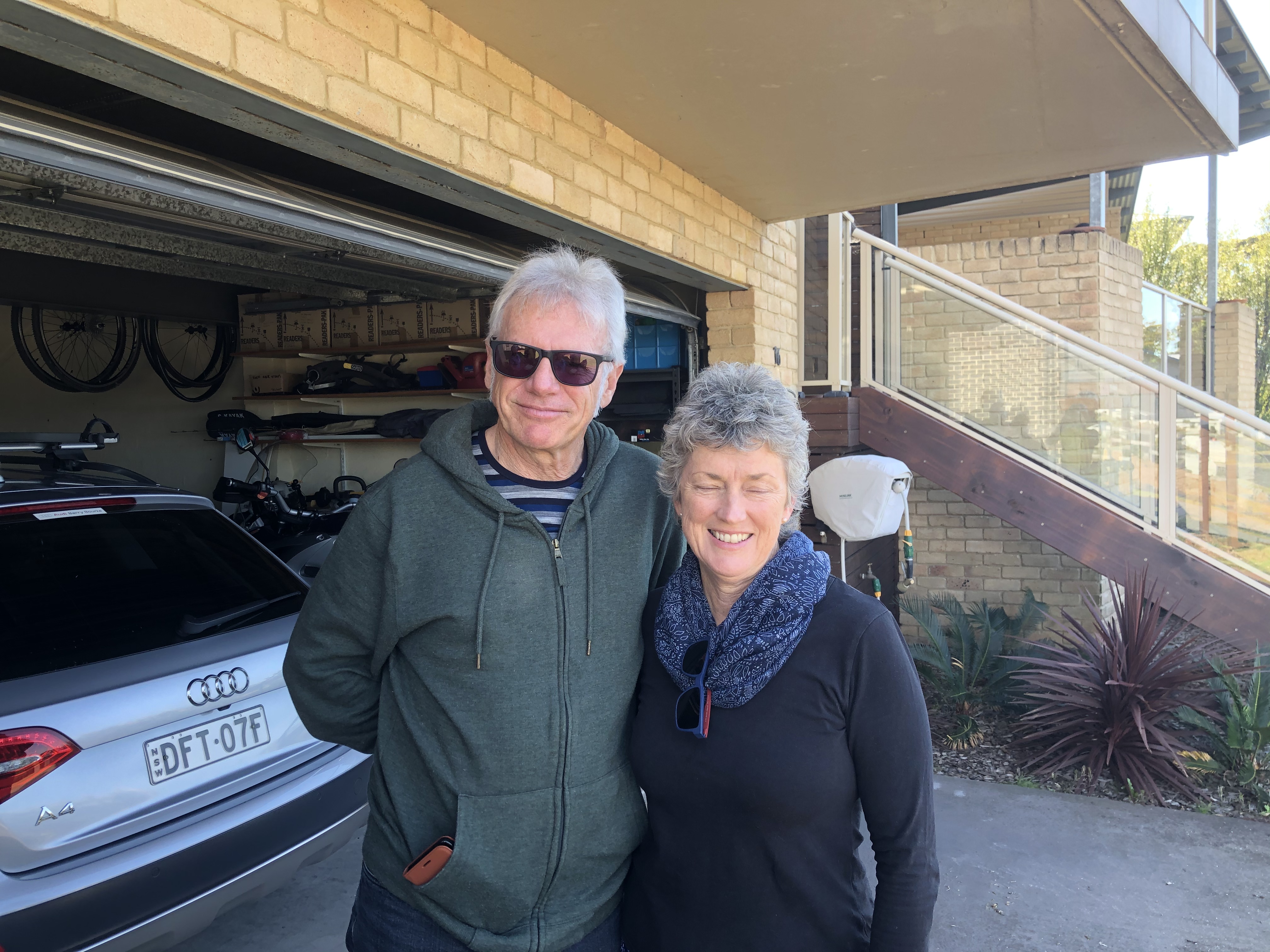 Just around the corner from there house we had to go passed a kangaroo blocking our way. We did so carefully as to not upset it as it was carrying a young joey. So nice to see up close.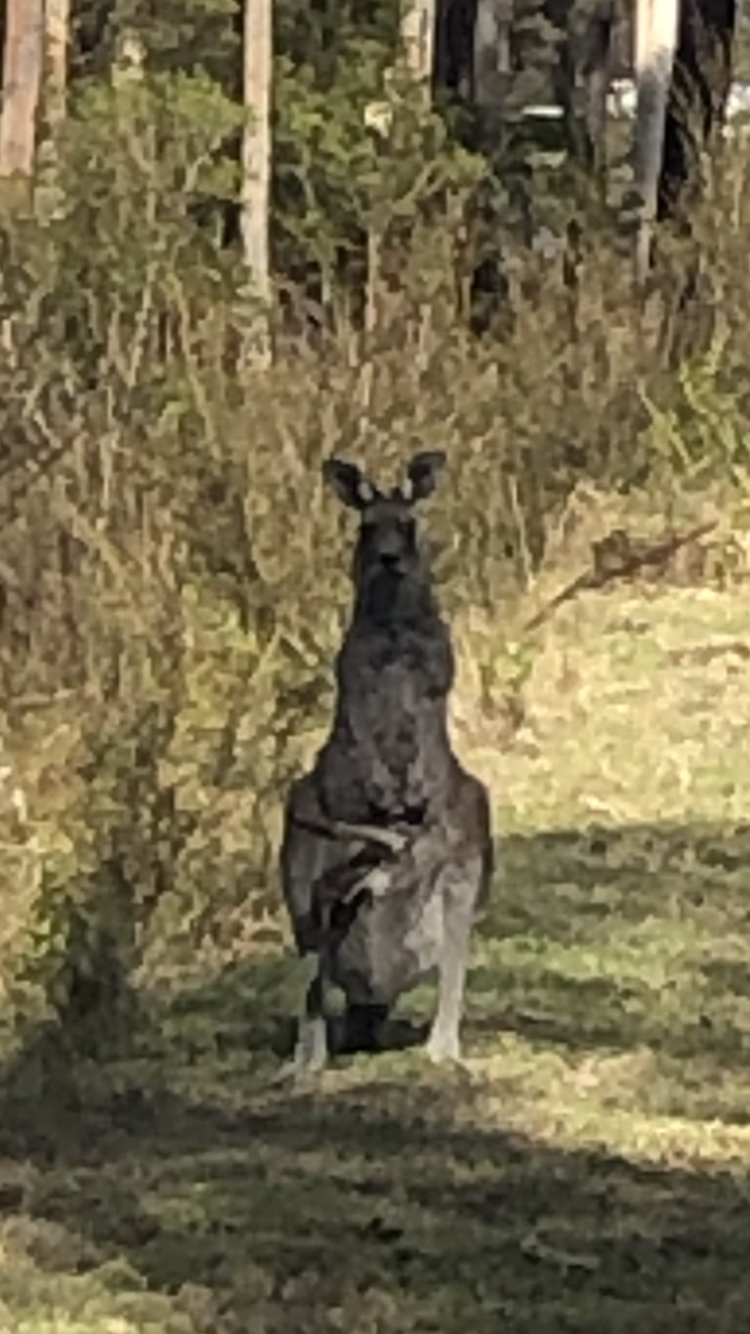 A few hills again today as we carried along the coast. We had a tea stop in Pambula. It claims to be franchise free and traffic light free, well we didn't see any traffic lights but I'm sure that the tea shop is part of a franchise but what do I know.
A short ride later and we arrive at Eden, we have another warm showers host for tonight.
Eden is yet another whaling post and has a killer whale museum that has a skeleton of old Tom a famous killer whale that used to work with humans hunting humpback whales.
Eden harbour is one of the deepest natural harbours in the Southern Hemisphere making it a ideal deep fishing destination.
Our hosts tonight are Peter and Pam. We are staying in there self built environmental friendly home. Complete with solar energy, reclaimed building materials and a compost toilet. It's very homily and comfortable set on a peaceful location with woodland views.
We are treated to a vegan meal washed down with home brew. After dinner we settled down to watch a documentary filmed in Eden about Tom the killer whale before we went to bed.