Still heading south on the South Island taking in the stunning beauty of the place. Rows of grapevines, stunning mountains and sheep lots and lots of sheep.
New Zealand merino wool and possum fur is a big thing over here, one lady in a wool shop explained that possum is a introduced species with no natural predators and have threatened native bird life to the point of extinction. The New Zealand government has declared possums a serious threat to the country's biodiversity and has begun measures to eradicate them. Possum fur is a by- product of the cull. Possum fur is warm it doesn't freeze the only other fur that has this attribute is polar bear. So mixed with merino it makes excellent clothing.
Today's stop is a seaside town called Kaikoura. It's great for observing marine life. Sperm whales can be seen resting on the surface between dives. Dolphins are also regularly spotted. Seals relax on the shoreline.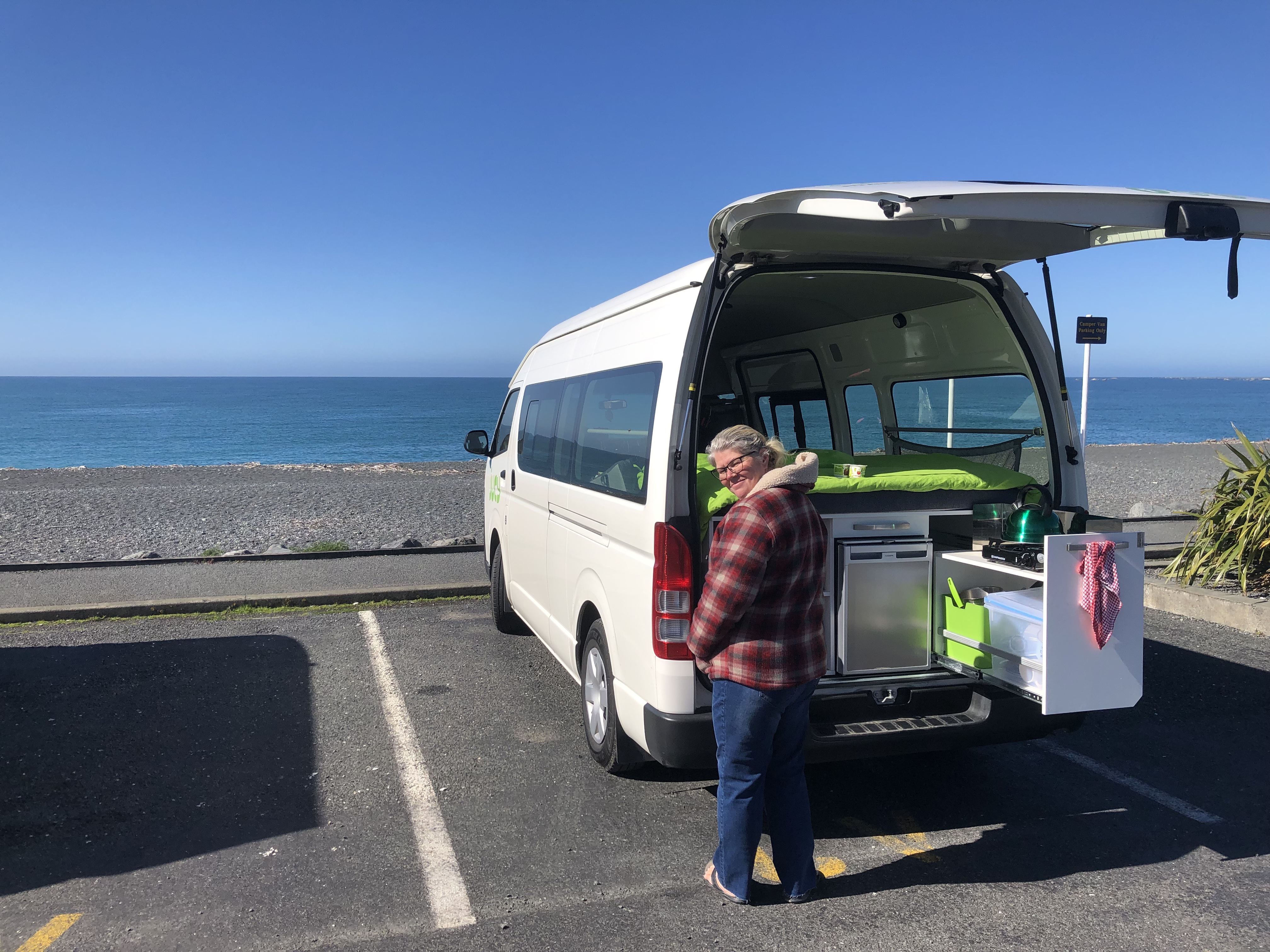 We had lunch in a car park next to the shore before setting off for a walk to go marine spotting.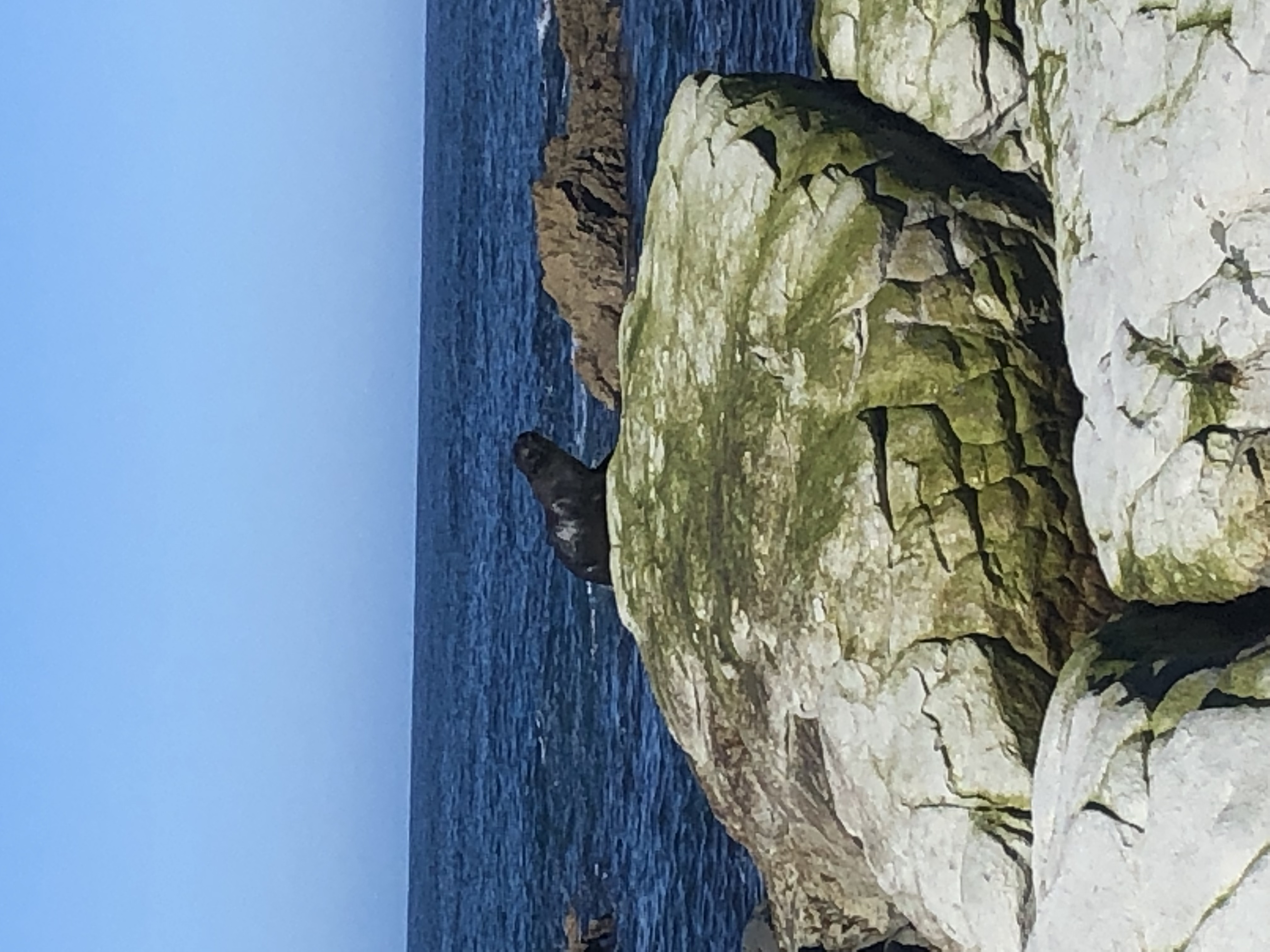 On our walk we were lucky enough to spot seals and dolphins, Mike also thinks that we were watching whales further out but we aren't sure it was glimpses of fins in the distance. This is the life.our evening was spent sat on the beach watching the sun disappear behind the mountains.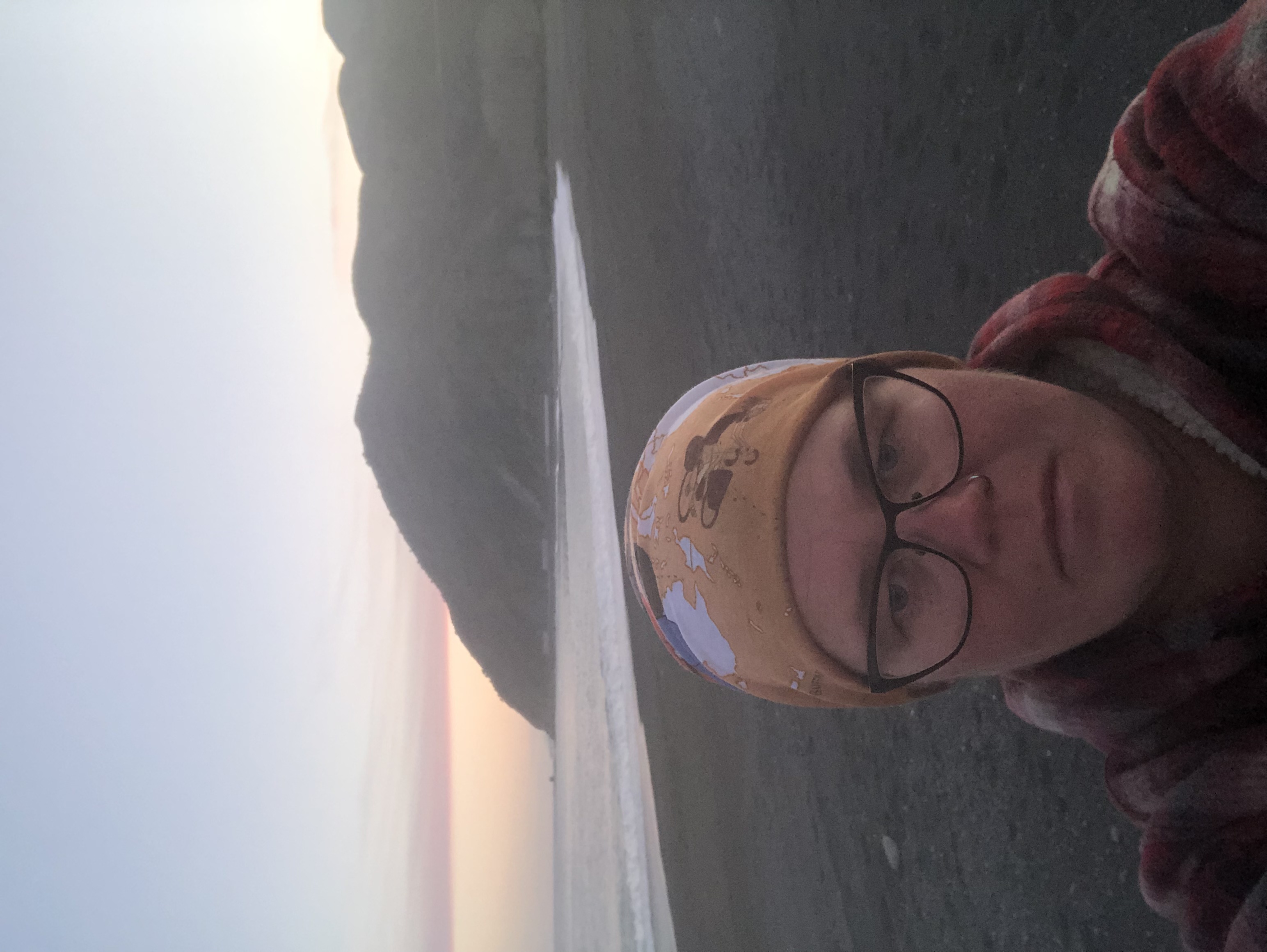 Followed by star gazing, so many stars a clear night we even got treated to shooting stars and a exploding meteor.