I am a spoiled brat. I am so lucky to be able to do this trip. I wake up in the most fantastic locations with the best scenery in the world to see. Yesterday I was cruising on a luxury boat down Milford sound. So why when my lovely husband asked me if I was ok as I was a bit quiet couldn't I smile and say I'm fine.
The fact is I'm missing my bike, yes sad I know. But I love cycle touring. You see the world differently and people talk to you actually interested in you and your journey. At the moment we are just another tourist in a camper van nobody's.
So I told Mike how I was feeling sounding like a ungrateful kid dragged on holiday. Feeling guilty as he was doing all the driving so ungrateful of me.
To my relief he feels the same, so today we stayed put, hired two mountain bikes and went for a cycle.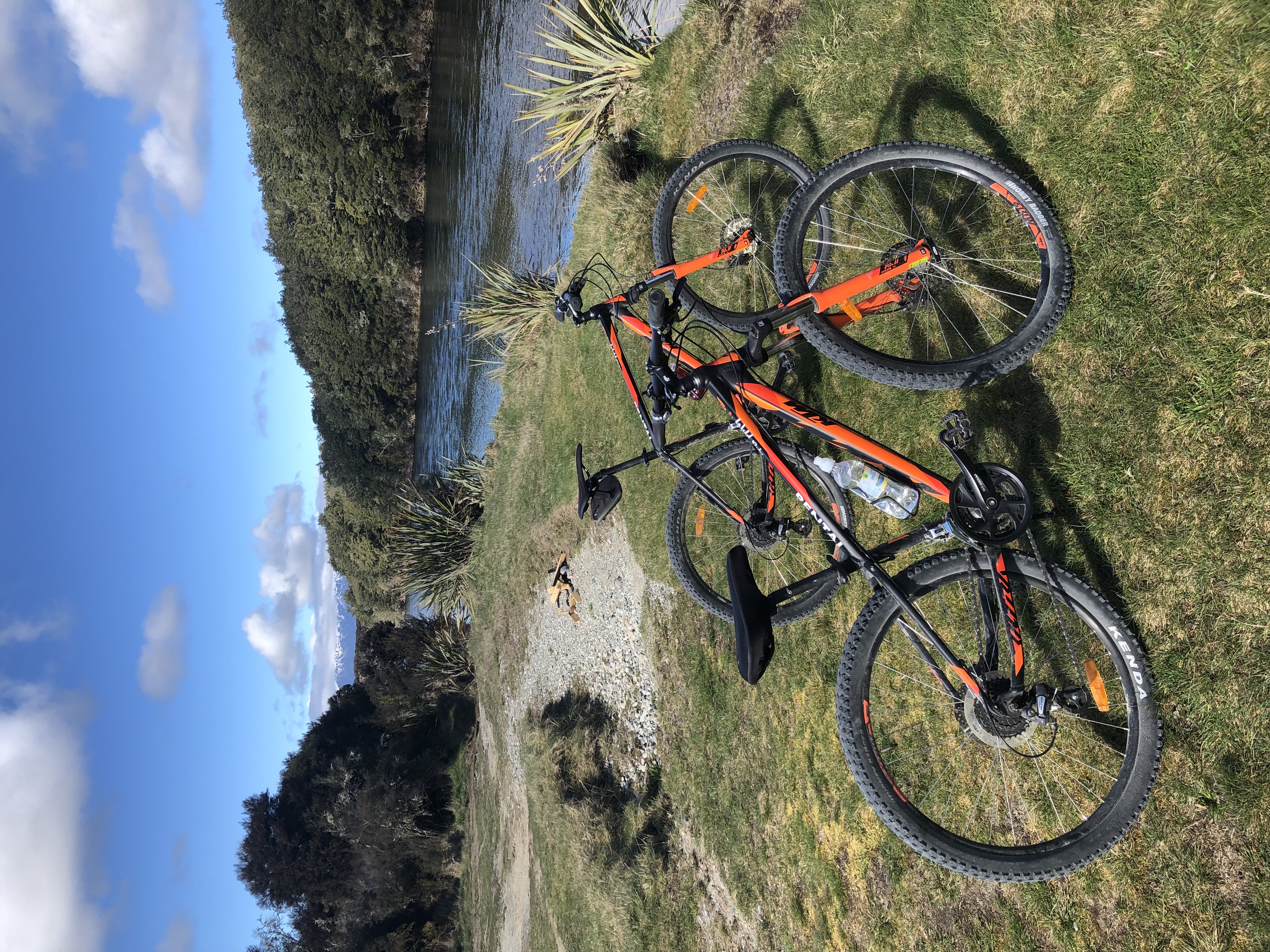 It felt great. The wind whistling past my ears, my heart beating fast to keep up the demand,my body was asking for oxygen to my muscles. I felt alive I think my smile said it all.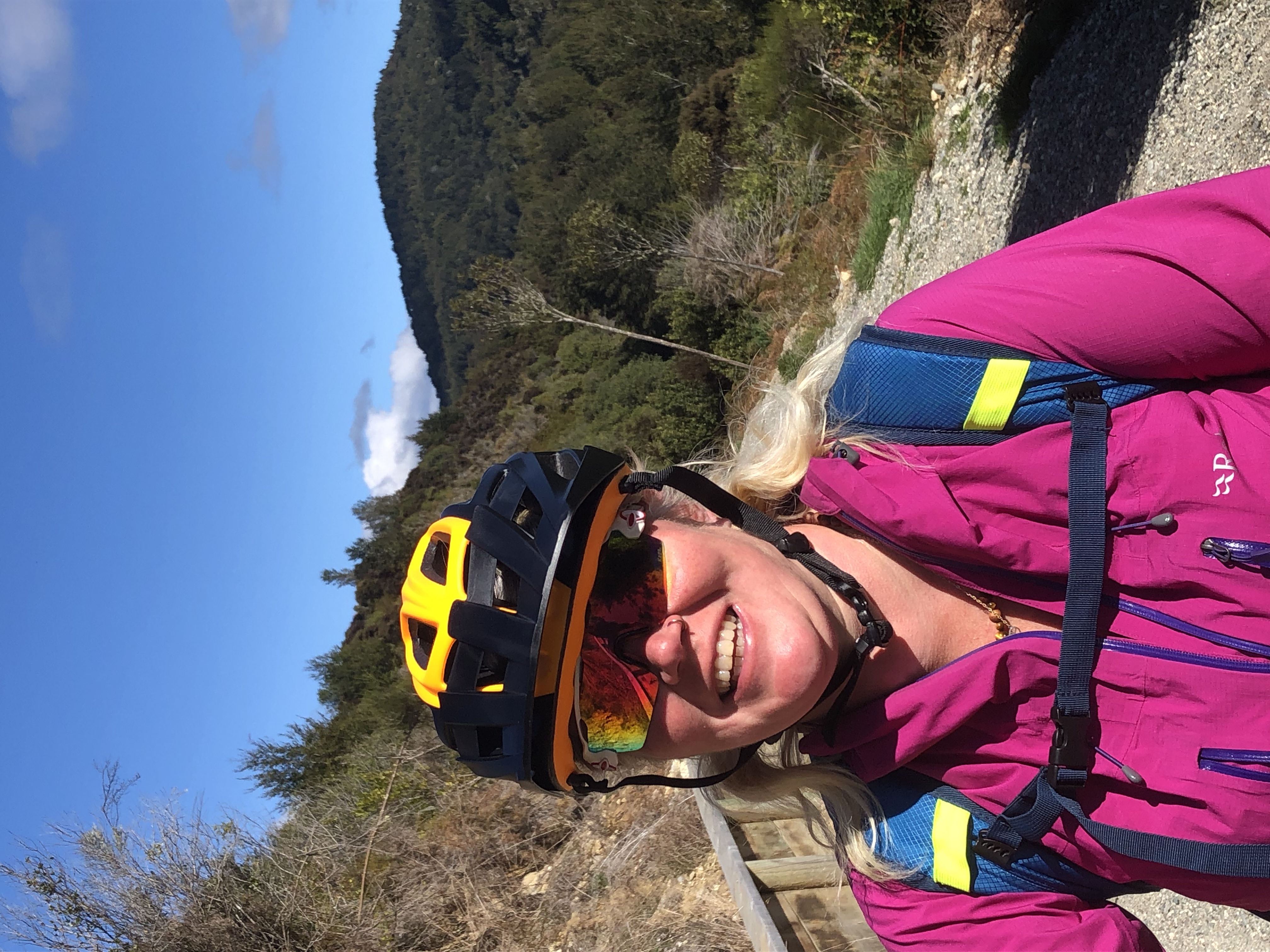 The Route we took was a trail between two lakes following a river. It was great listening to the birds and seeing the wild life.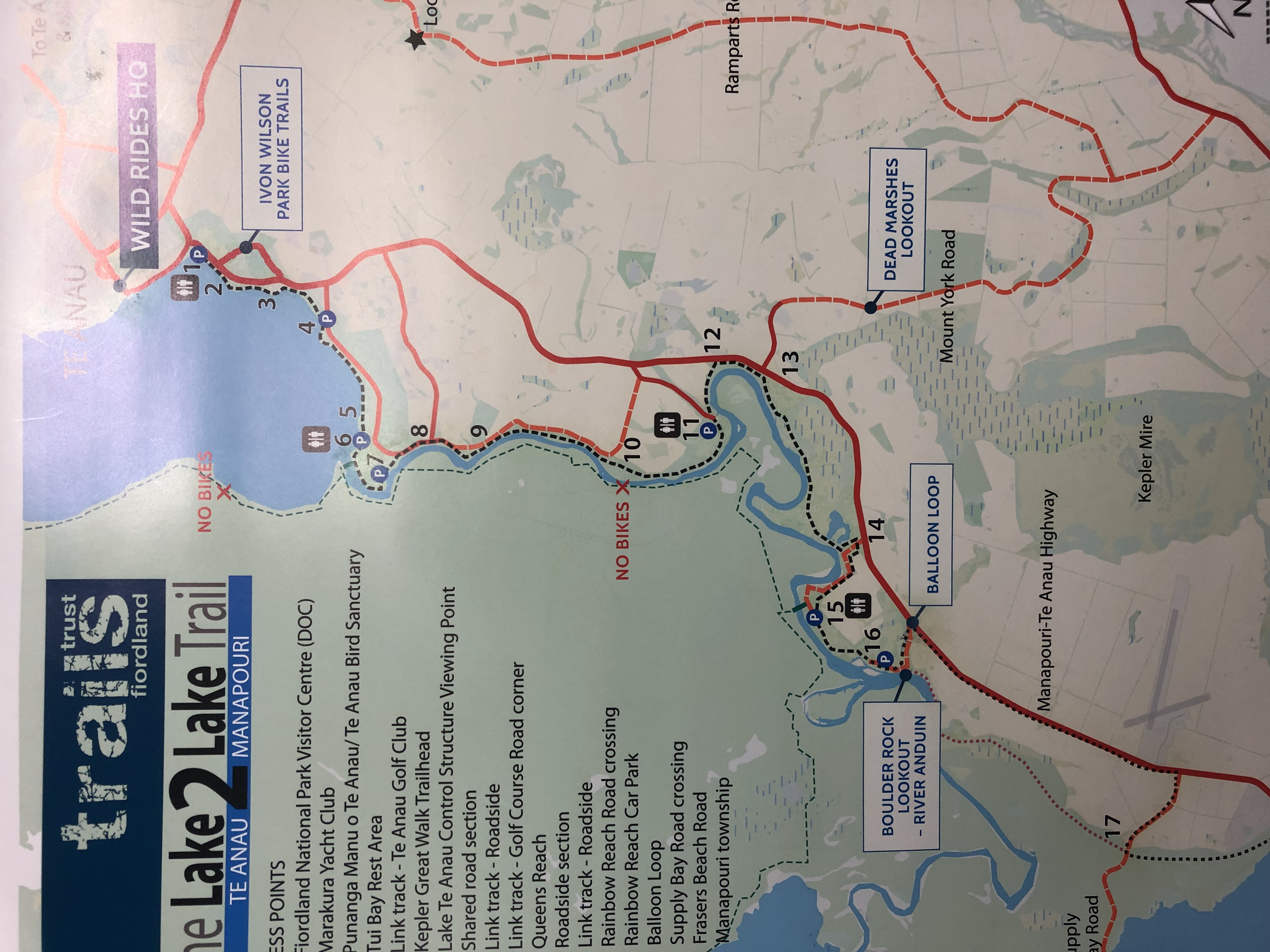 We started at lake Te Anau and followed the river Waiau. the largest river in the Southland region, and doubles as the river anduin in the first film in the lord of the rings trilogy.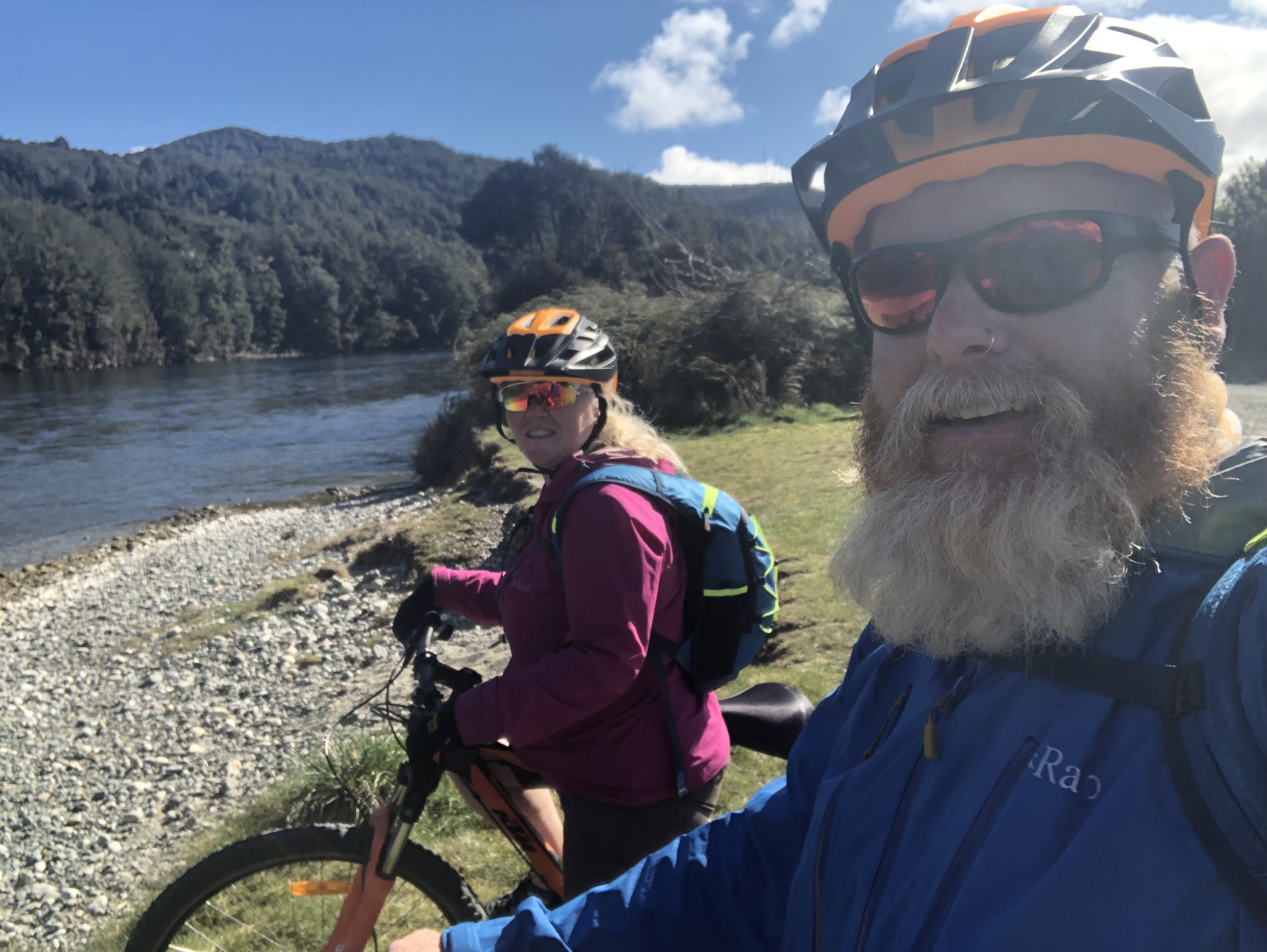 And onto lake Manapouri whose shoreline covers 55 square miles. Manapouri power station takes advantage of the difference in height between the mountains here and channels the water into 7 generators in a underground room carved out of solid granite 700 ft under the mountain.
We returned the same way stopping for a picnic lunch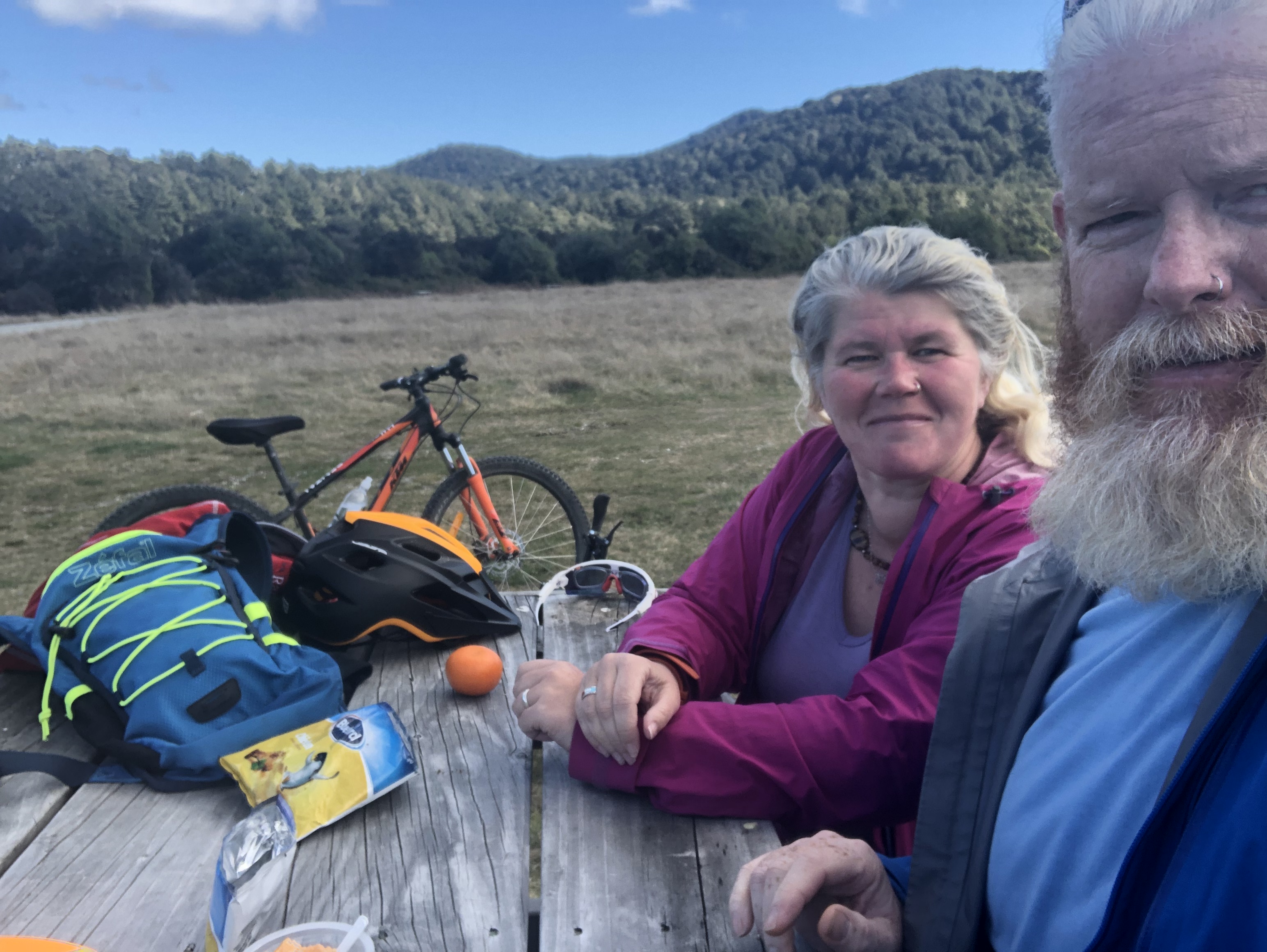 We had a great day and cycled 25 miles on gravel track enjoying all it had to offer. We've got juicy Lucy for another two weeks then the cycling begins.