Only 26 miles to do today so we were really lazy and made the most of our most expensive hotel to date. Nice easy morning, sleeping in to 9am, breakfast opposite in the travel centre and then check out 10.45 am.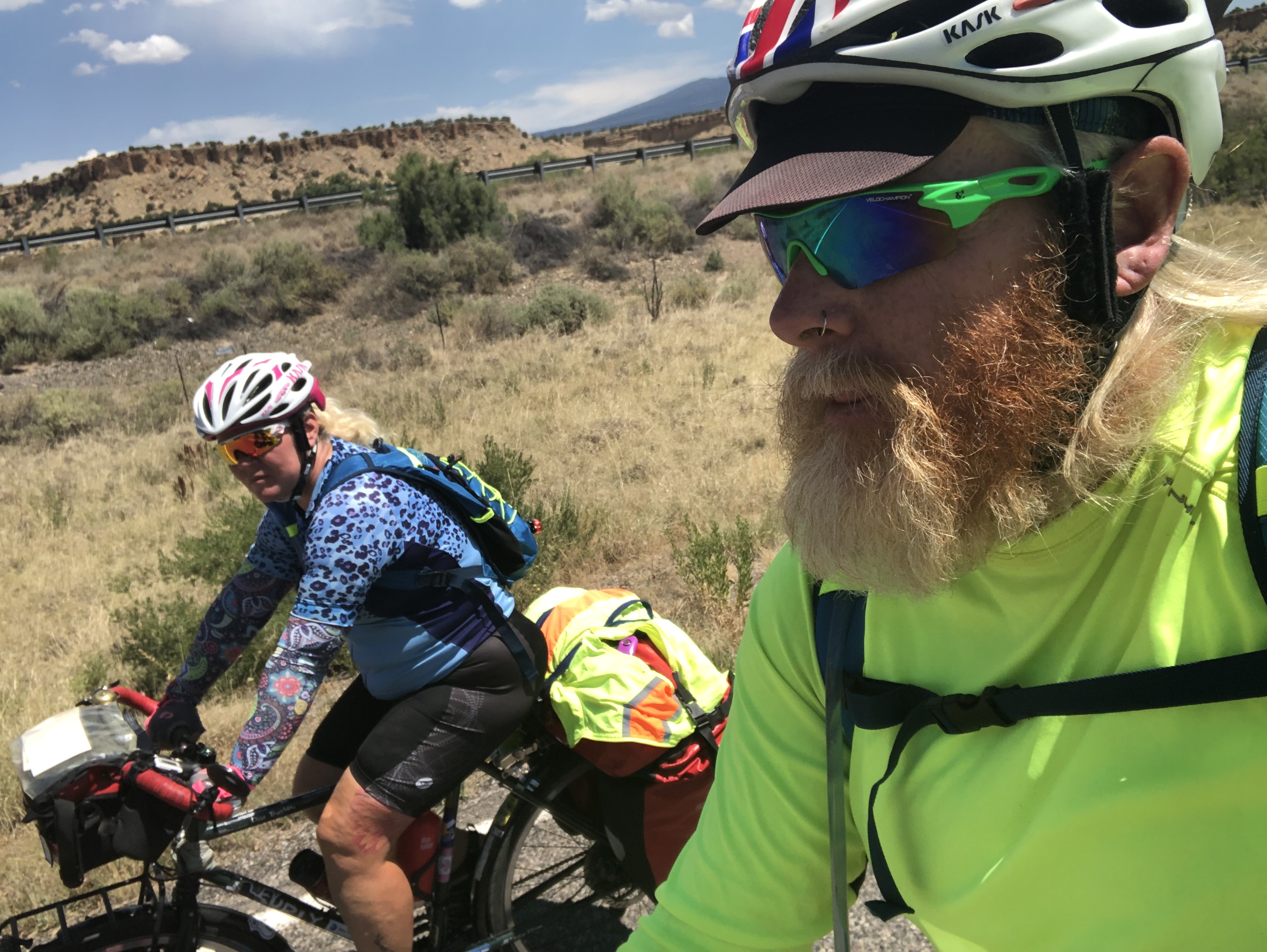 It's a hot one but we only have to do 15 miles to the 1st refreshments stop. Air conditioned and cold drinks.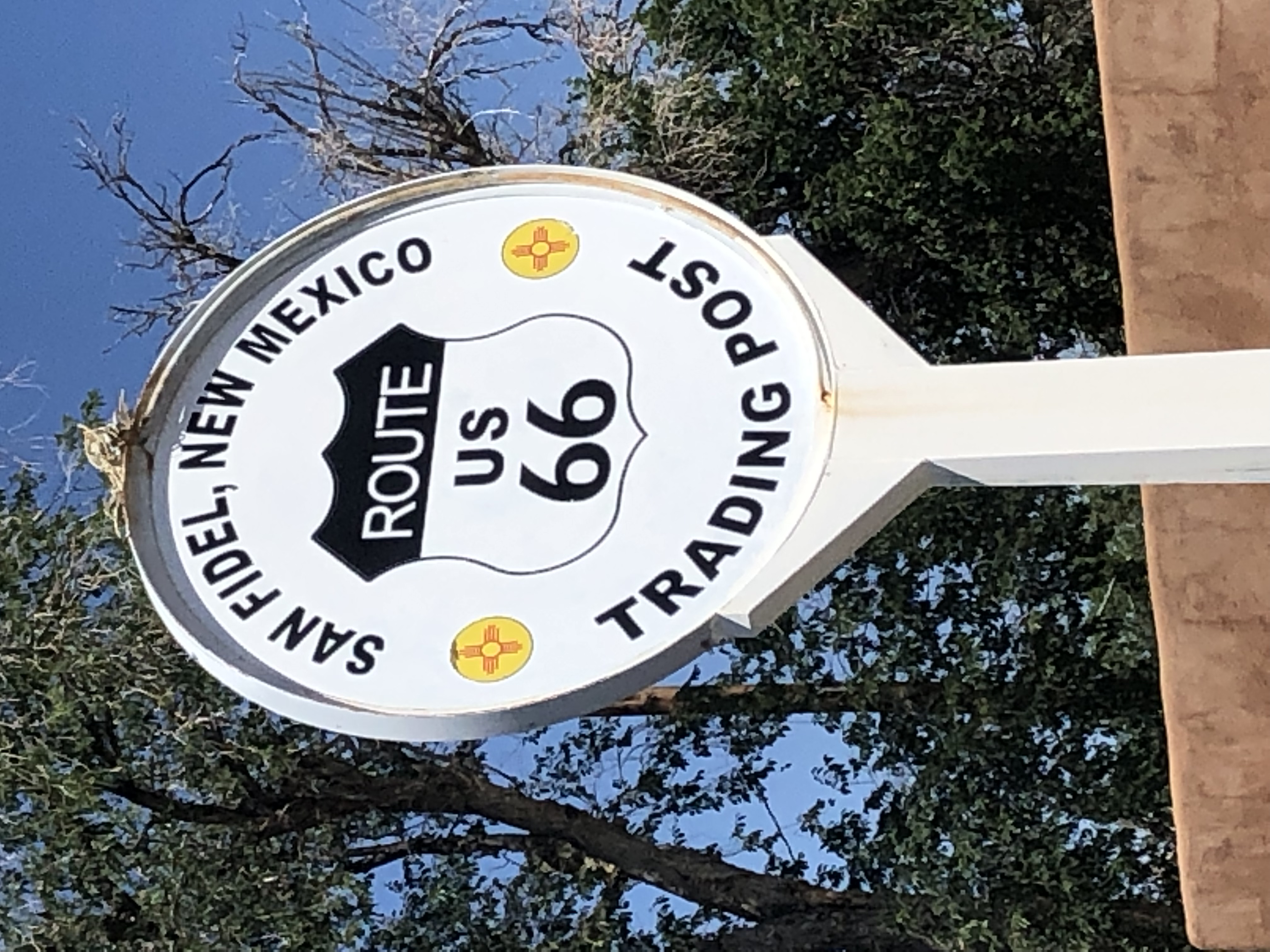 Passed this sign unfortunately the trading post was all boarded up. Another casualty of the interstate, all that was left in town was its post office.
On Route we had only been cycling for 45 minutes when a car coming in the opposite direction pulled over and the driver got out waving two bottles of cold water. He and his family are traveling Route 66 in the opposite direction, he was traveling with his wife and 2 grown up children both with different disability's. Chatted for a while drinking our cold water when a camper van pulled up to join us.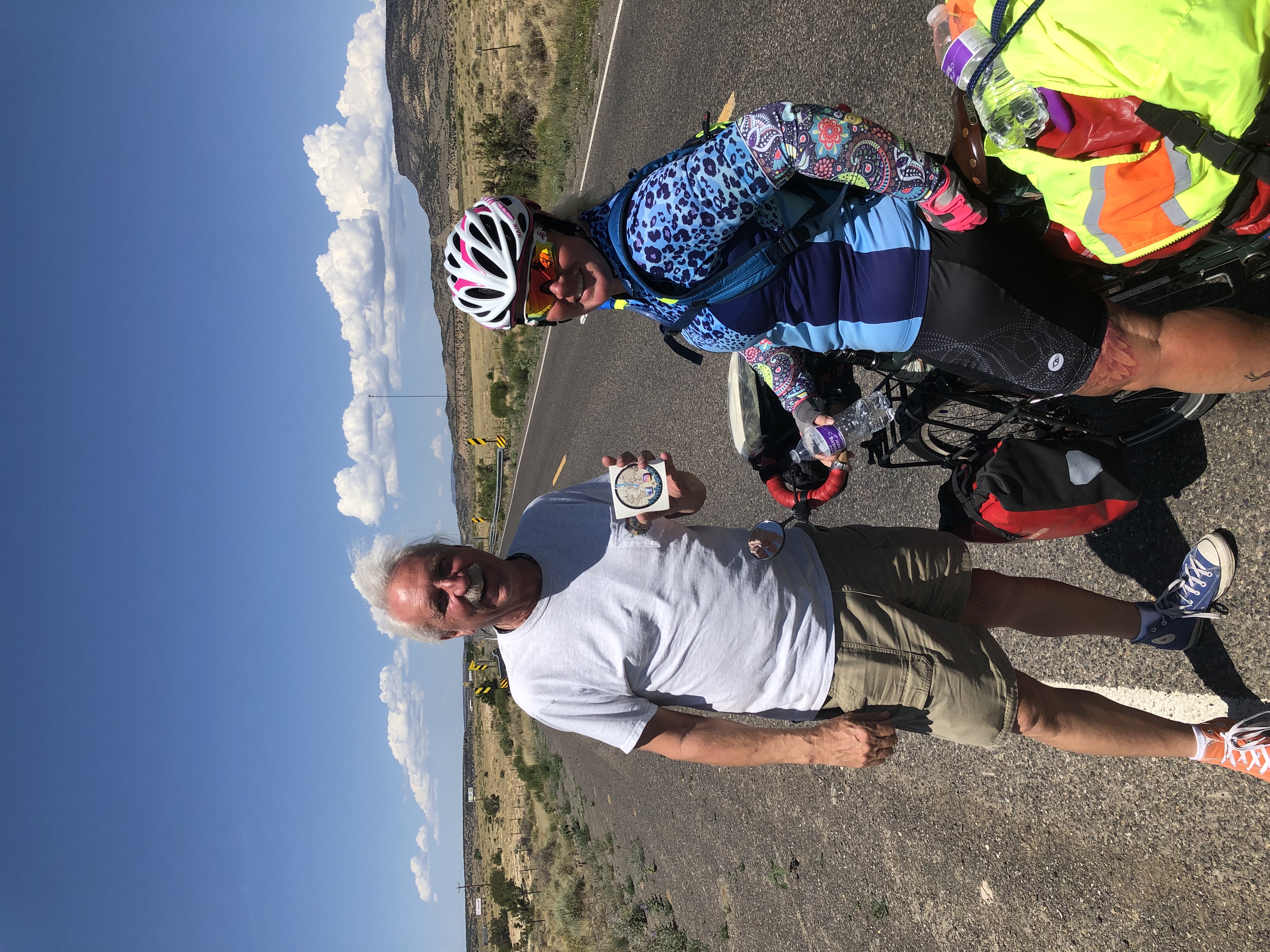 It was run away bill. We've been seeing his stickers pretty much every where we have been. Bill has been traveling America solo in his camper for years. It was lovely to meet him.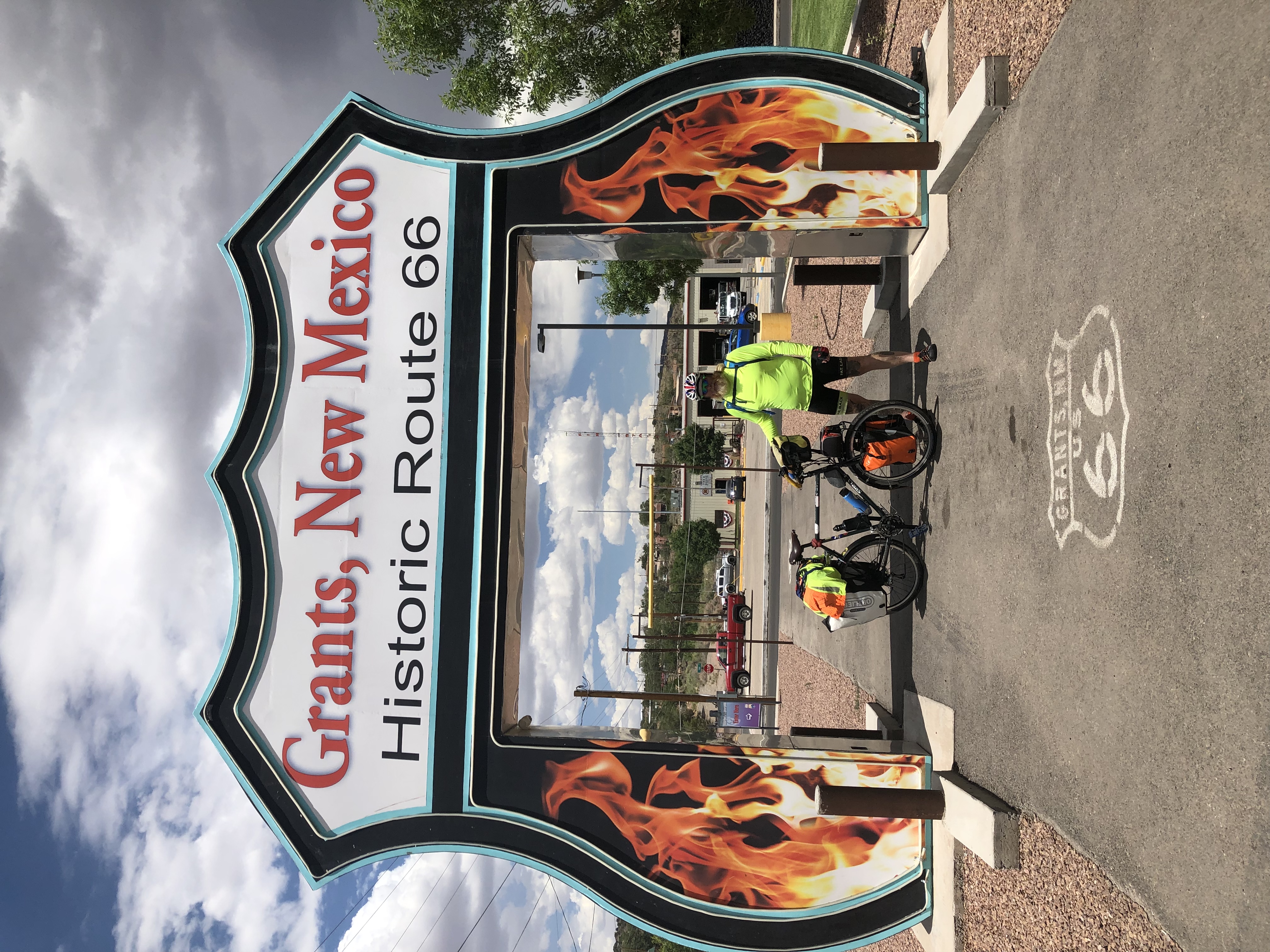 We are now in a KOA in a Town called Grants a old mining town, it even has a mine open for visitors, nice to see some small towns are still surviving.