Another early morning in the rain. It didn't rain for to long so we were treated to another sunrise.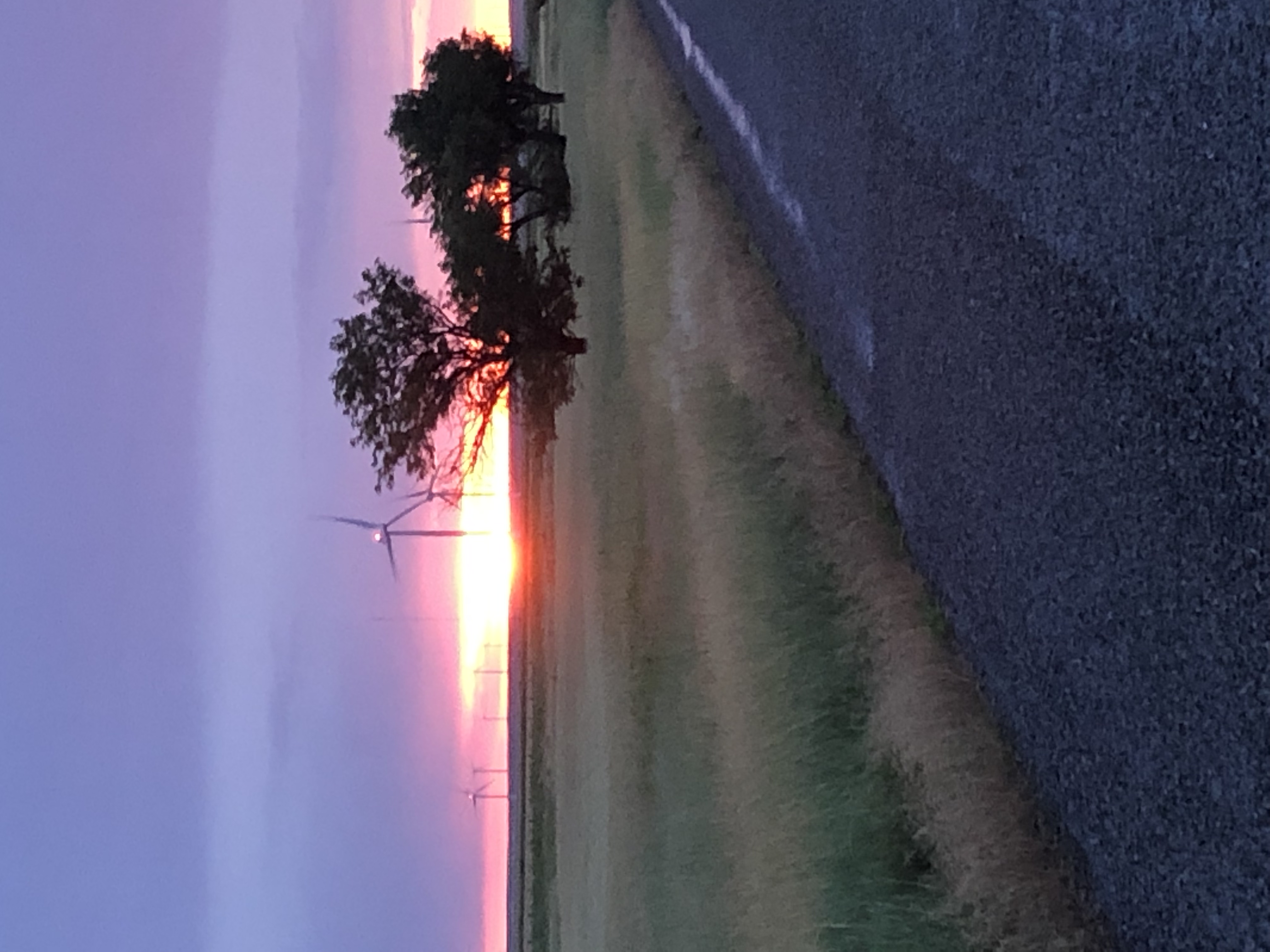 As we cycled on yet another empty road. There really isn't anything in between towns now and the towns are getting further apart.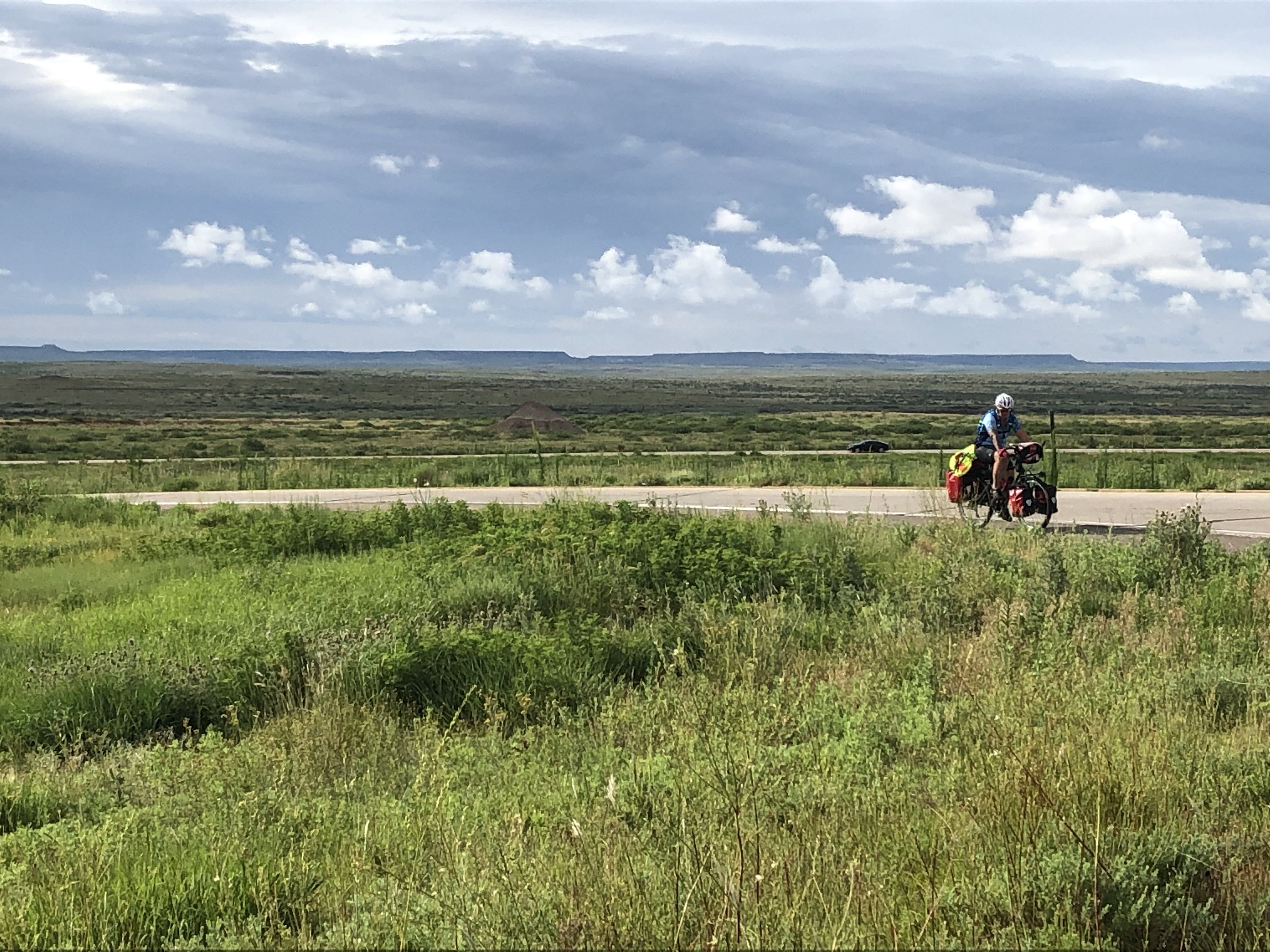 we cycled 35 miles before we found anywhere for breakfast it was a truck stop and automobile museum in Gruhlkey. What a treat a proper breakfast, we've been struggling for days now to find food other than in petrol stations. Scrambled eggs and toast. And the museum was worth a visit.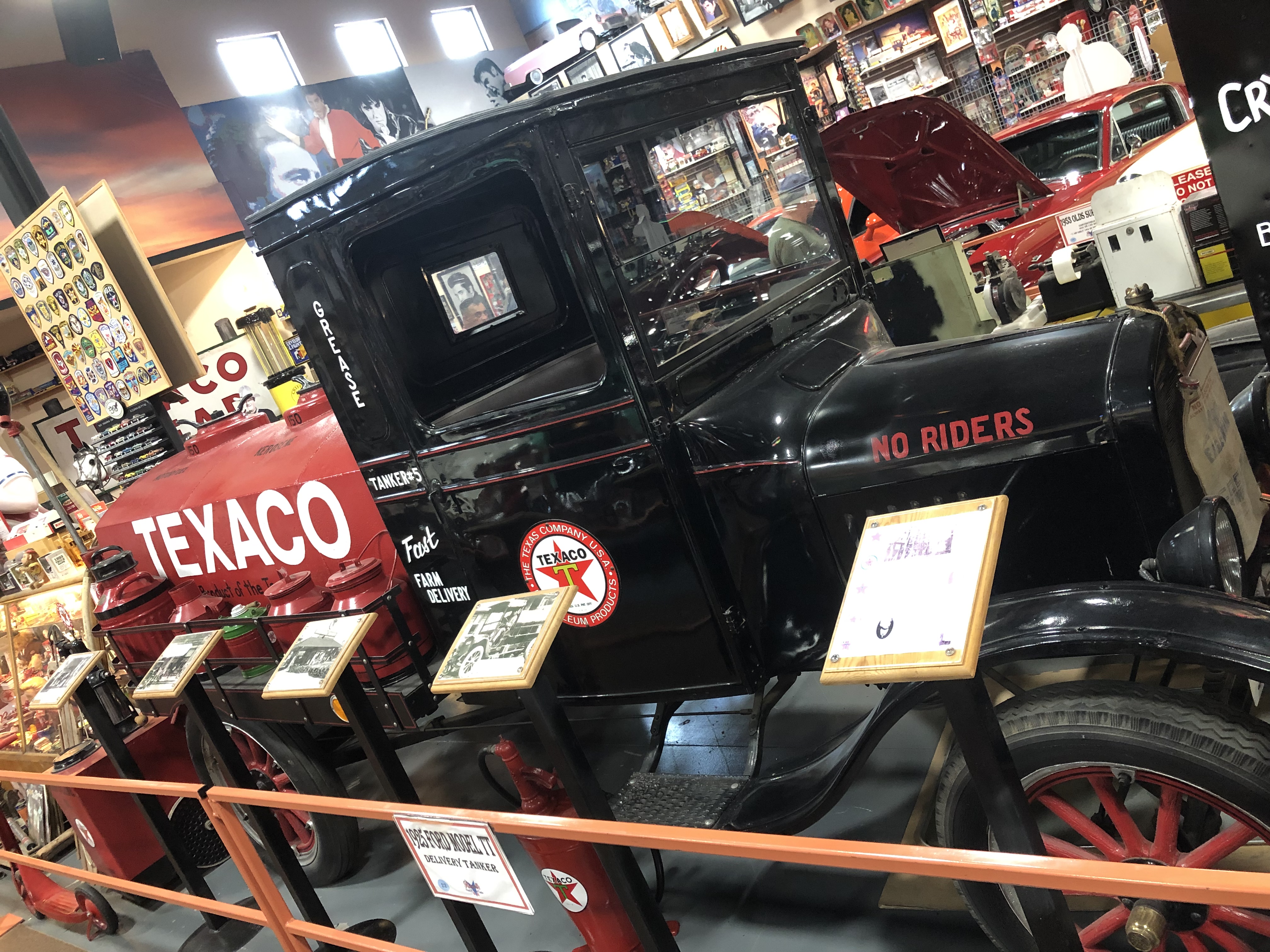 The next point of interest was crossing into a new state bye bye Texas and hello New Mexico. And a new time zone. Clocks back 1hour.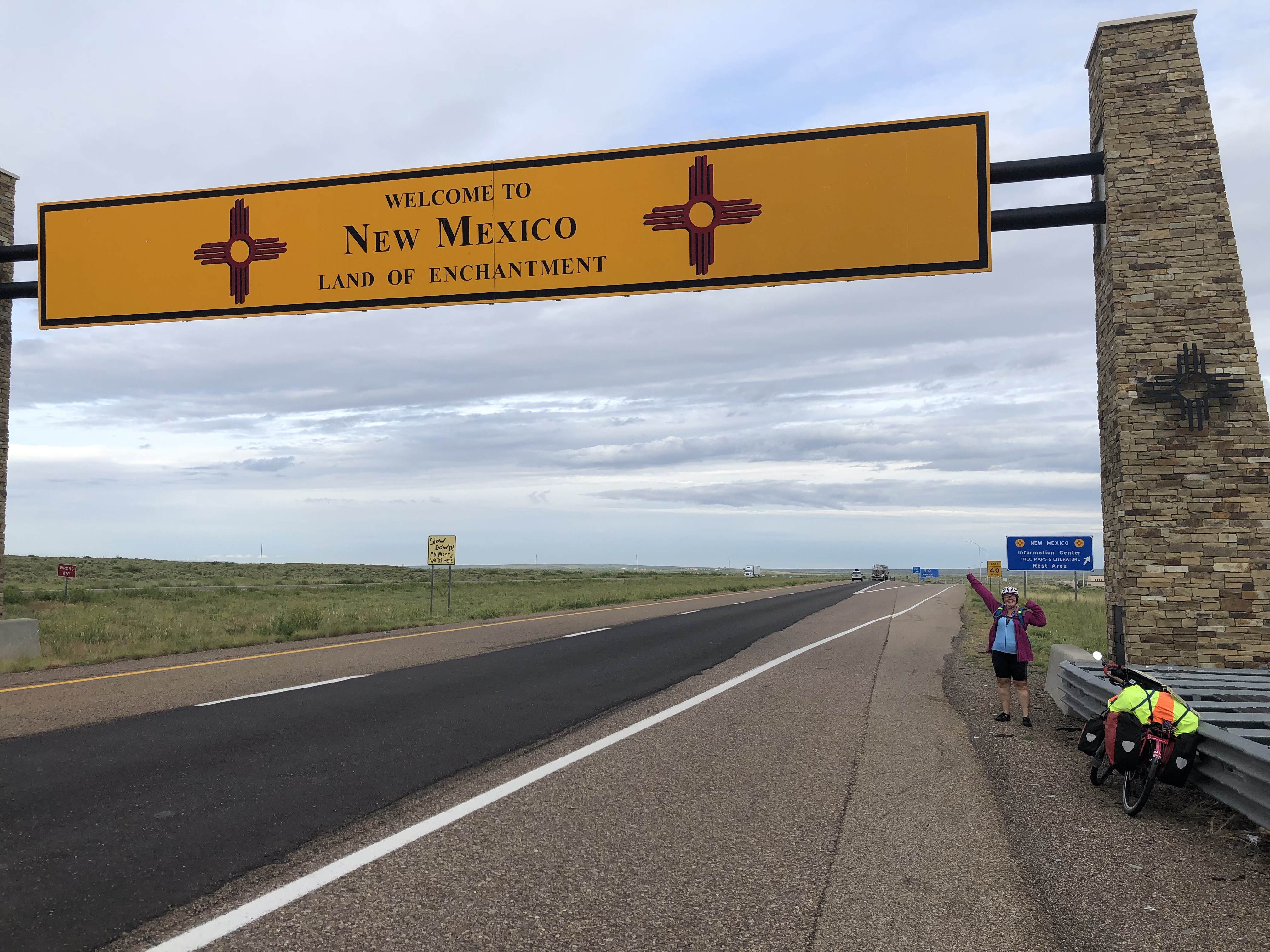 We are now being treated to some stunning scenery a good contrast to Texas.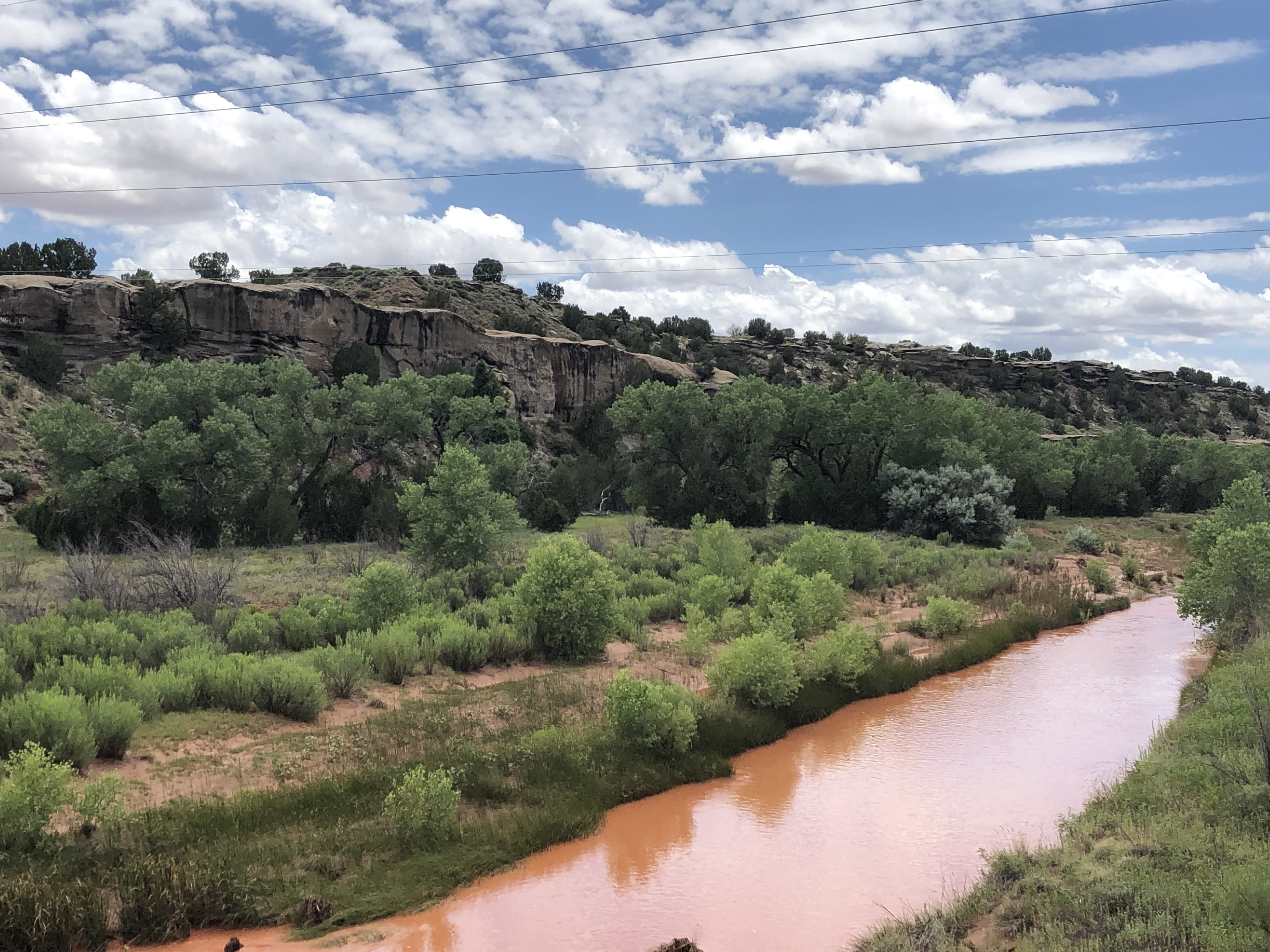 It's getting a bit hilly lovely to look at, but I think I'm going to be suffering for the foreseeable future. It's just like the scenery in the old spaghetti westerns I used to watch as a kid. Funny that as most of them were filmed in Spain.
Apparently this area is also a hot spot for ufo spotting I will keep a look out. I've already had supernatural experiences on this trip so it would be cool to add an alien encounter to the list. After all I must be insane to be doing this anyway.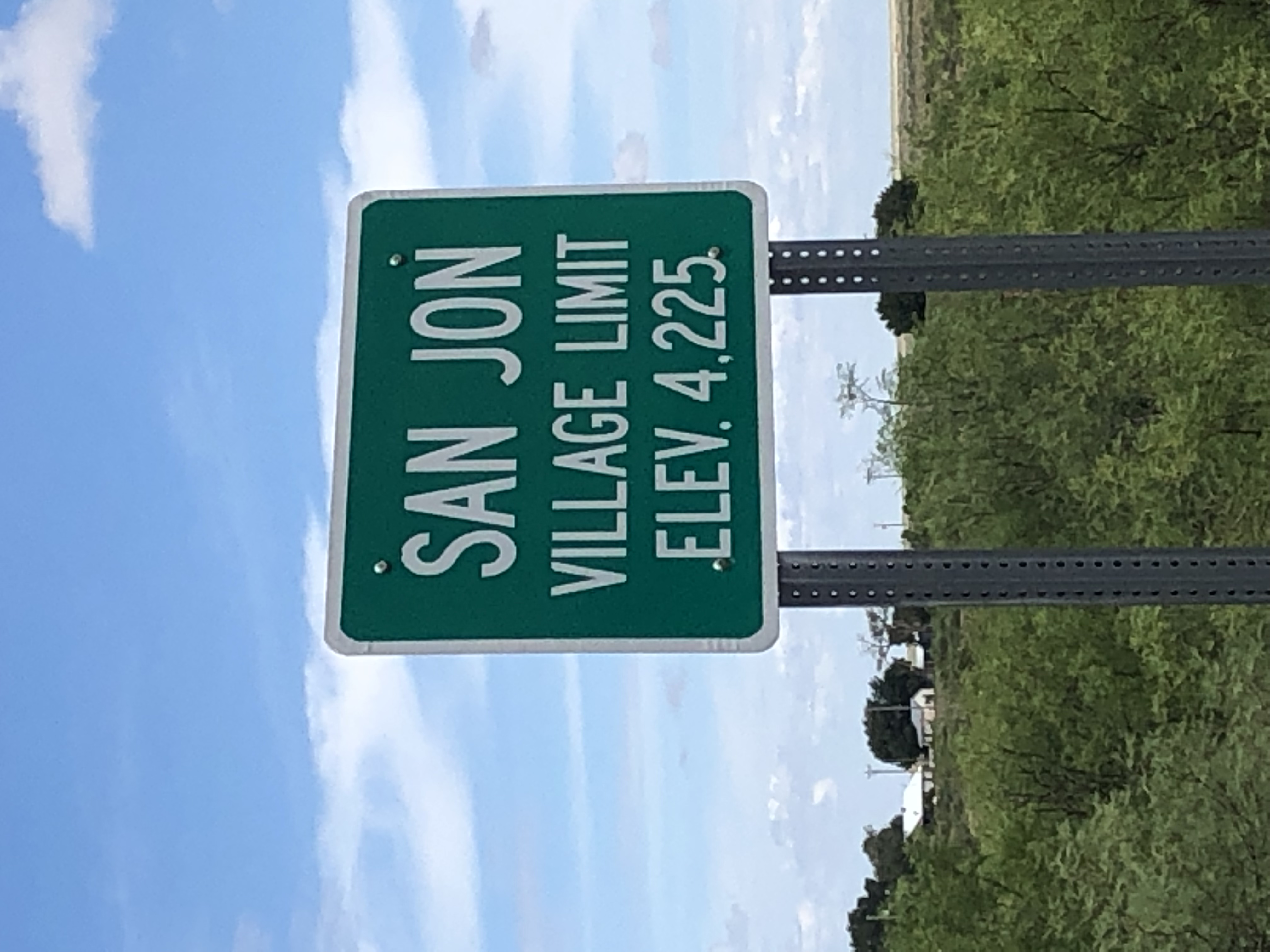 San Jon for a liquid top up in a travel centre ( motorway services)! . Whilst there a guy took some photos it felt like a professional photo shoot, not that we are any good at modelling. He took our details and said he'd send us the photos later. Hopefully he does.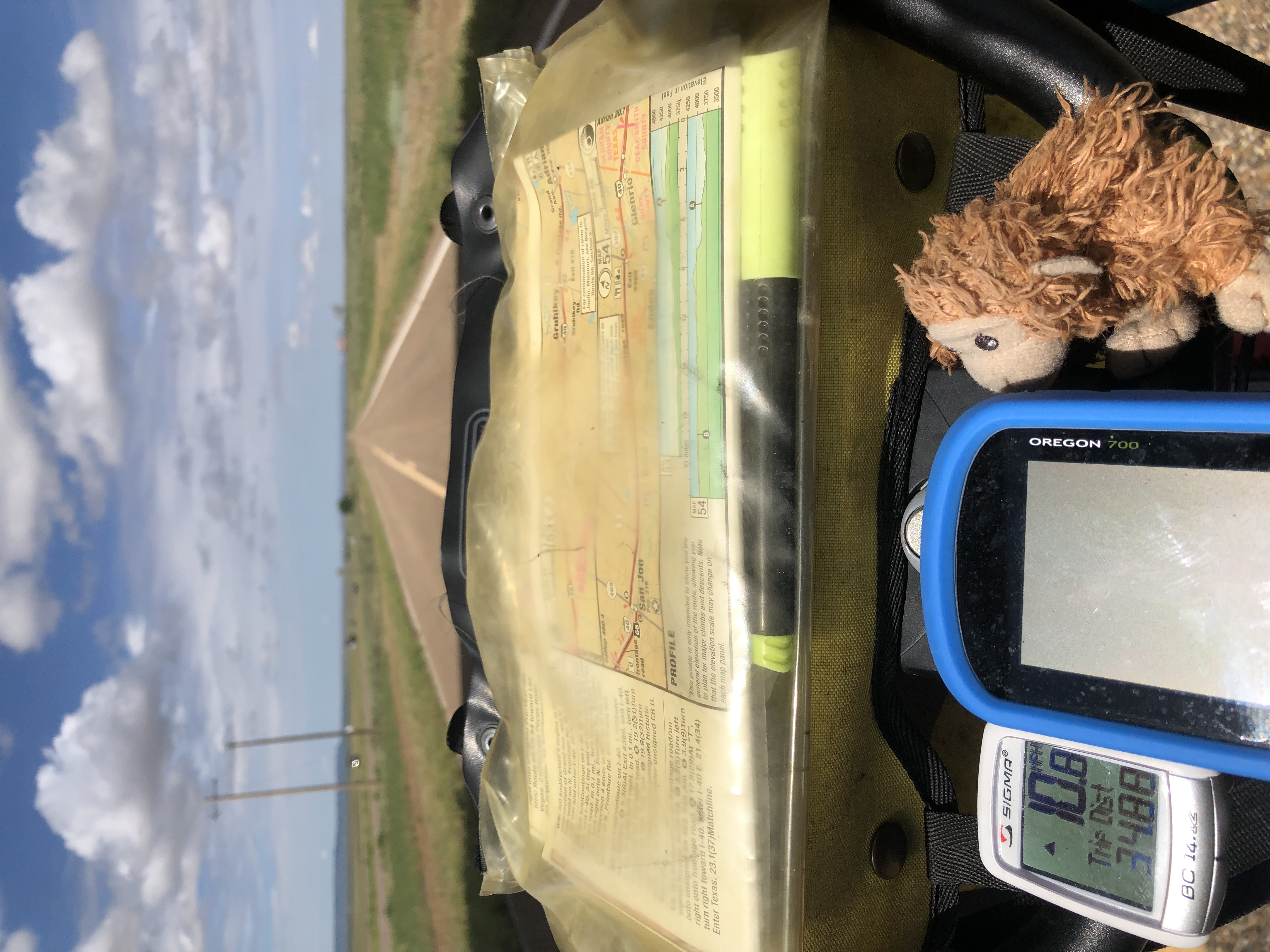 Time to move on. We still have 20 miles to go and nothing in between. Getting tired we still have 8 miles to go when mike gets he's second puncture of the trip. We're in bright sunshine,no shelter anywhere so make the decision to pump it up and keep going. We had to re inflate it twice to get to our night stop, but we made it. And now mike can do the puncture repair in the comfort of our motel.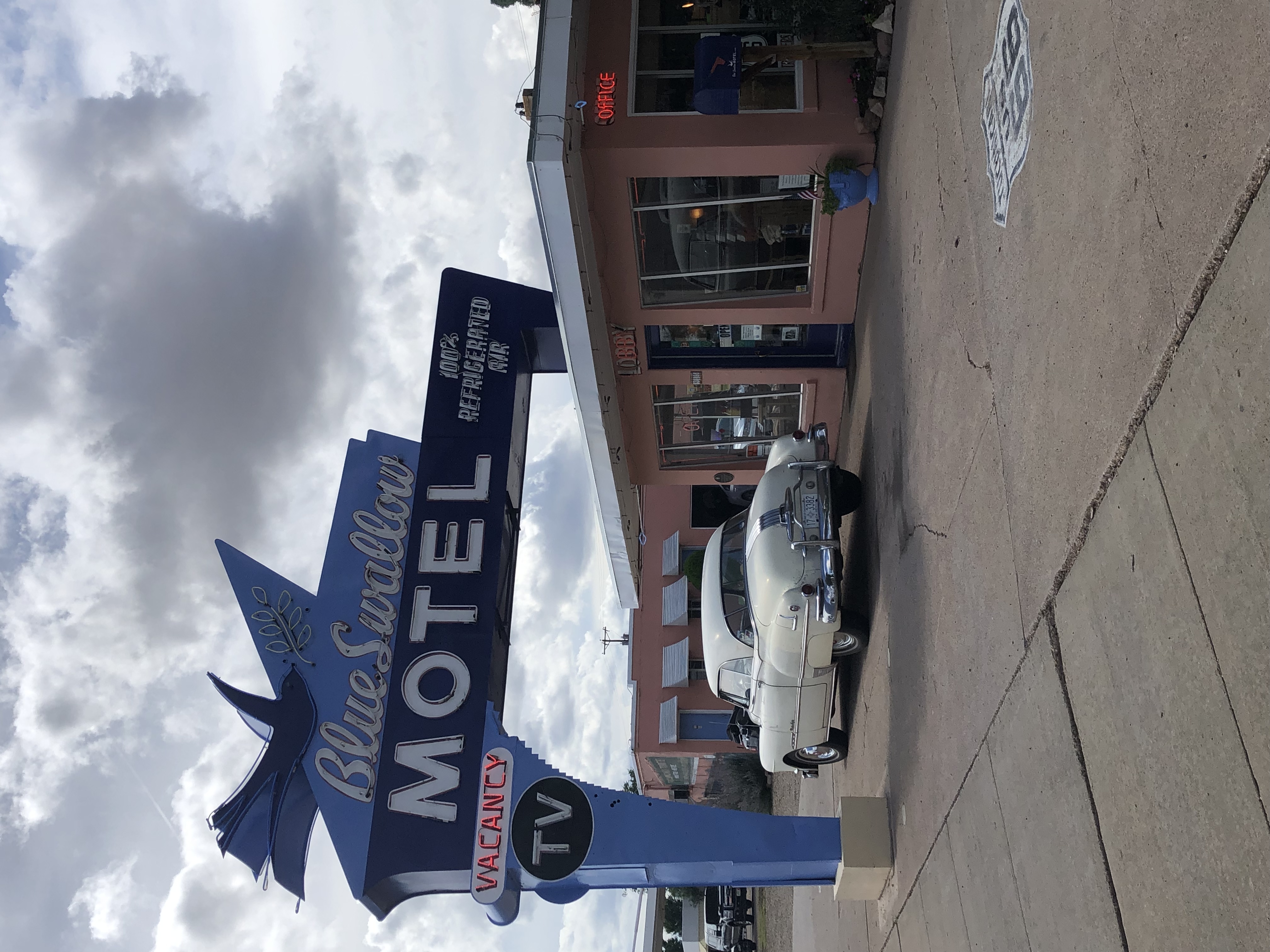 Unfortunately this one is out of our price range. We opted for the budget inn down the road.