Getting closer to the start of cycling, we had a phone call from the bike shop and our bikes will be ready for pick up tomorrow. Yes let the cycling begin we have missed it.
So today is our last day of. Making the most of it we drove down to seven mile beach. A lovely long sandy beach that made history in 1933 As it was used by Sir Charles Kingsford Smith as the runway for the first commercial flight between Australia and New Zealand.
It's a hot day today in fact on the news we had heat warnings it's going to be hot until next Tuesday, it's a bank holiday and school holidays. You'd think that the beach would be busy in the uk it would be chaos but here we had the beach to ourselves.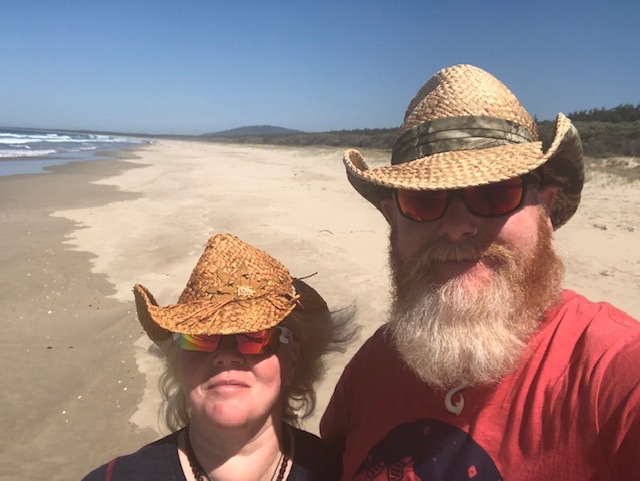 We did a long walk to stretch our legs, we will definitely find it hard to start cycling. Trust us to start in a heatwave!