The weather has cheered up today. So after a hearty breakfast provided by sandy our host we set off with sandy leading the way. She road with us for about 5k before stopping to take our pictures and to point us in the right direction we then said our goodbyes.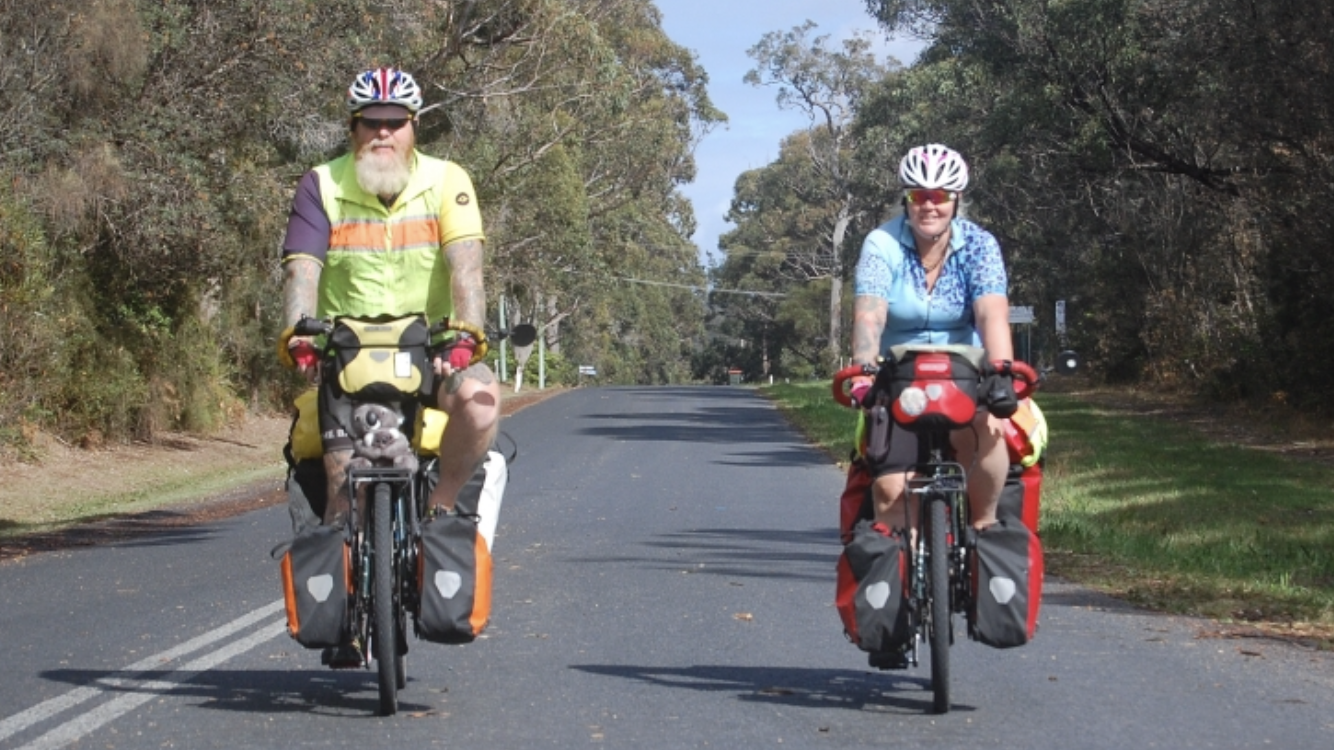 It's funny you go into strangers homes in the evening and by the next day you have become friends. We love staying with sandy she was brilliant and her self designed self built house was one of the best that we have stayed in.
Yet more challenging hills today as we made our way along the coast the sea side town of Tathra.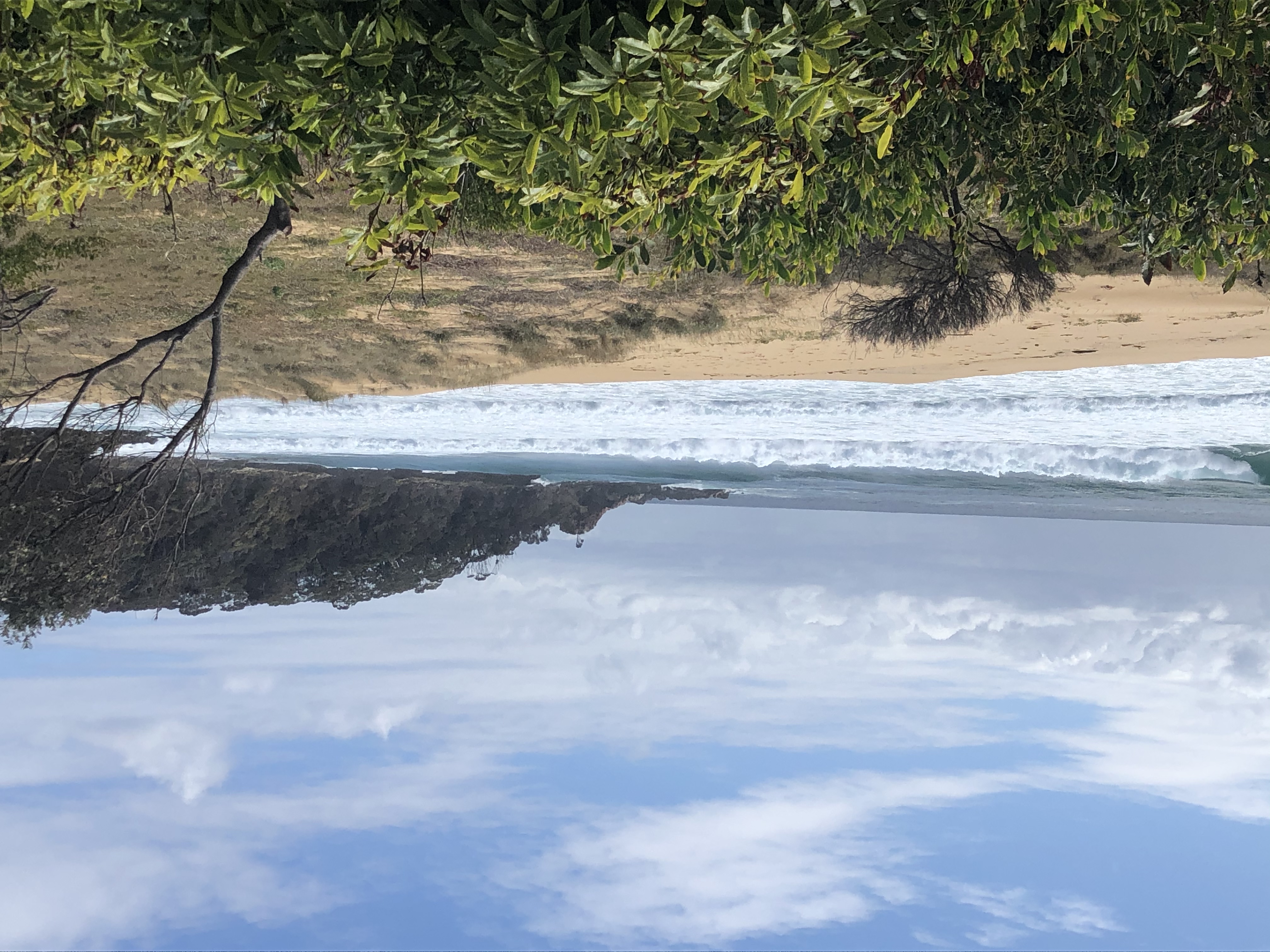 Getting glimpses of sandy beaches along Route.
Tathra has a historic wharf sitting at the southern end of its beach built in 1862 to load cargo onto ships it was last used in 1956 for this purpose but used now by fishing.
We pitch up camp next to a beach and head into town for a beer and chips.