More twisty roads took us to the coromandel peninsula. We are staying at a 10 ten campground tonight. New Zealand's biggest holiday park camping chain. They are all very well equipped and clean to a high standard. And all the staff are friendly and helpful. We would stay on more of these but we both love finding little gems of spots to wilderness camp. In campsites your always surrounded by people, it's good to get away and enjoy nature. Last night we stayed at a deserted beach.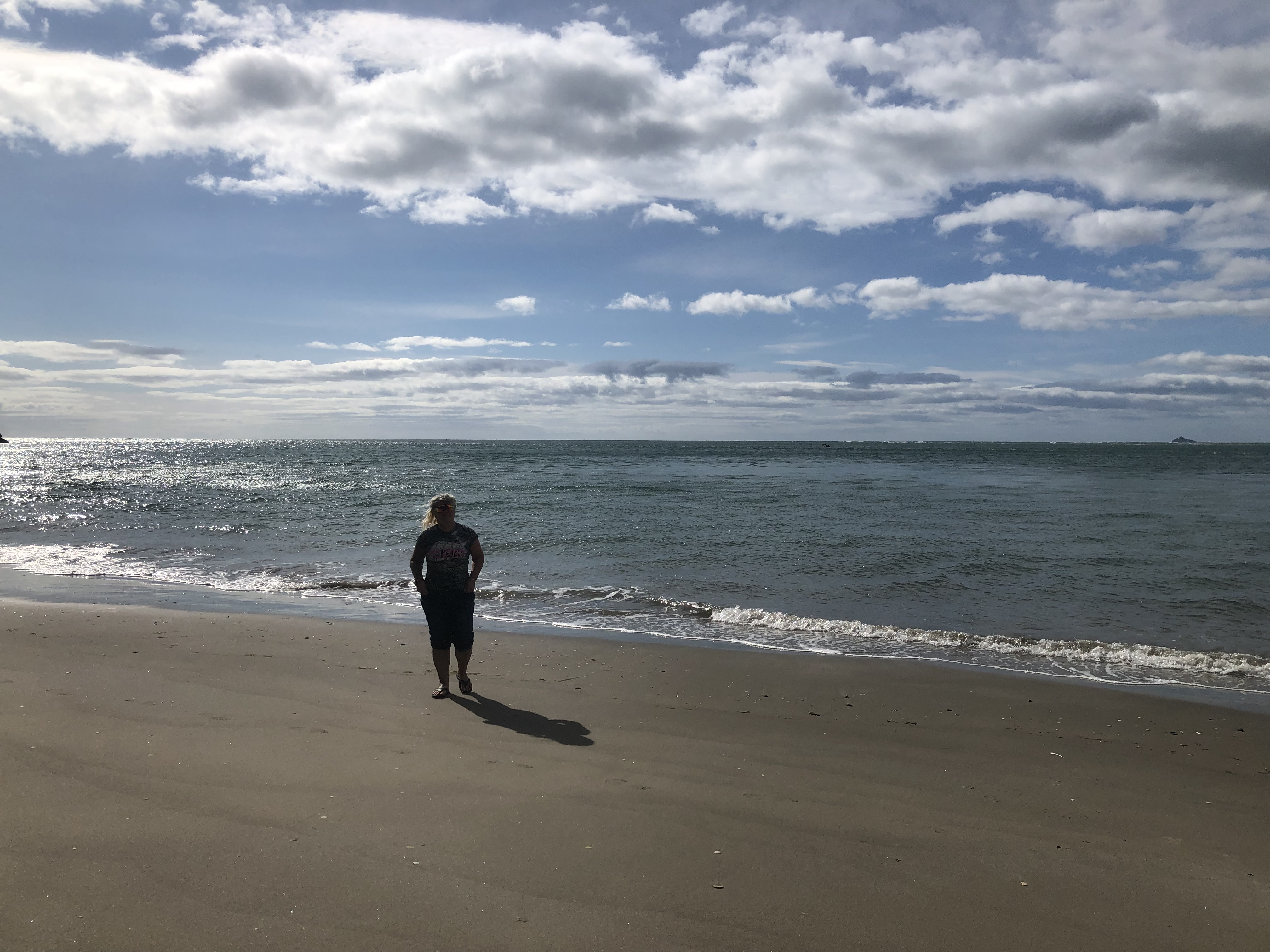 We are now at hot water beach no wilderness camping allowed anywhere near here.
Hot water beach is truly magical, for two hours either side of low tide you can bathe in a hot pool that you dig yourself. All you have to do is dig around the edge of the tide line until you find a hot water spring. When you've found one dig yourself a hole and lay back and relax. It was named one of the top 10 beaches to visit in the world by lonely planet.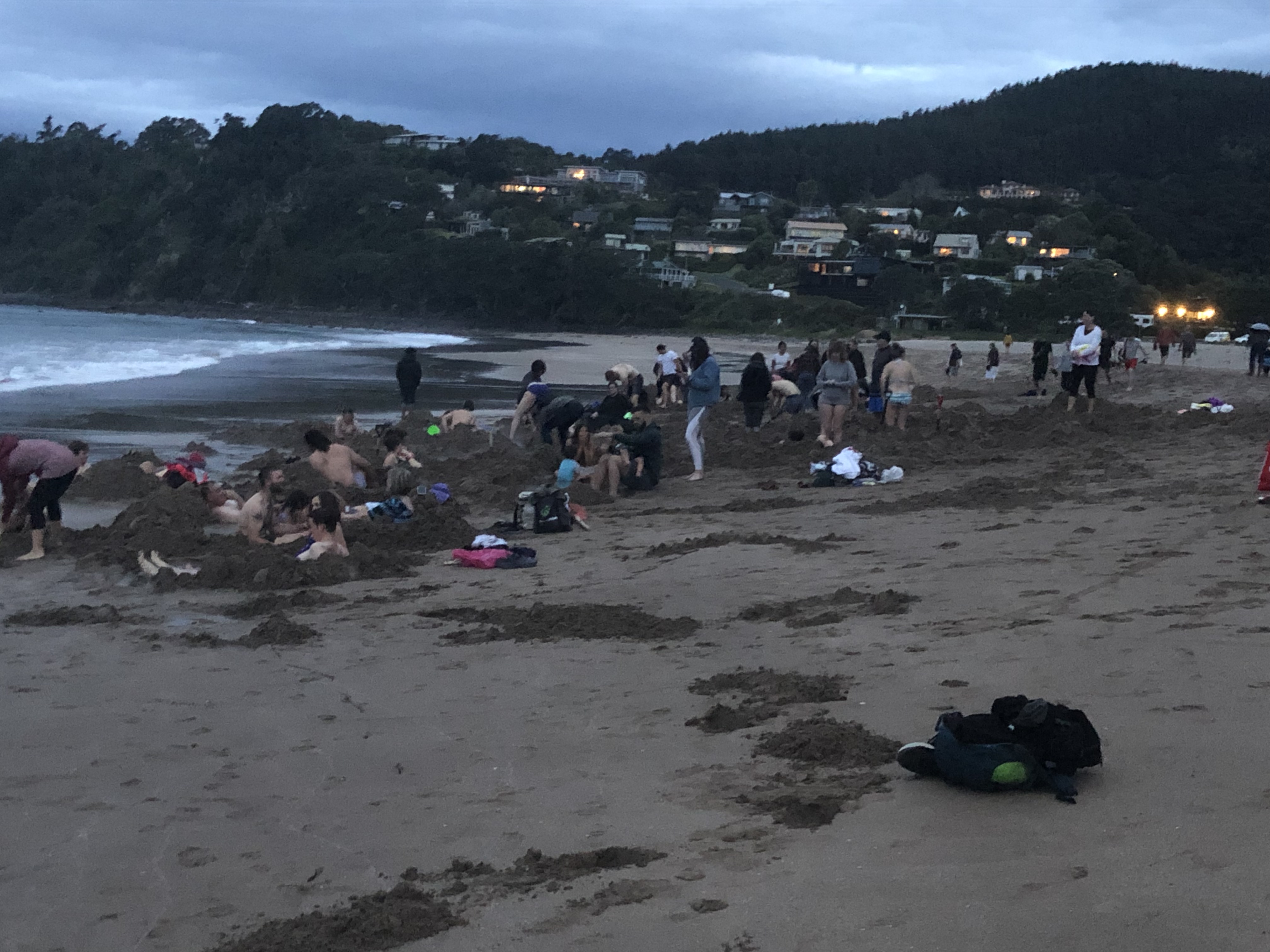 Low tide today was at 7:20pm and lots of people were giving it a go. We are planning to come back for the tide in the morning as it's the same time as sunrise and fancy watching the sun come up whilst laying in our very own hot pool. We can hire a spade from reception.