Today was a good day. The sun was out, the scenery spectacular, the road quiet, and no wind.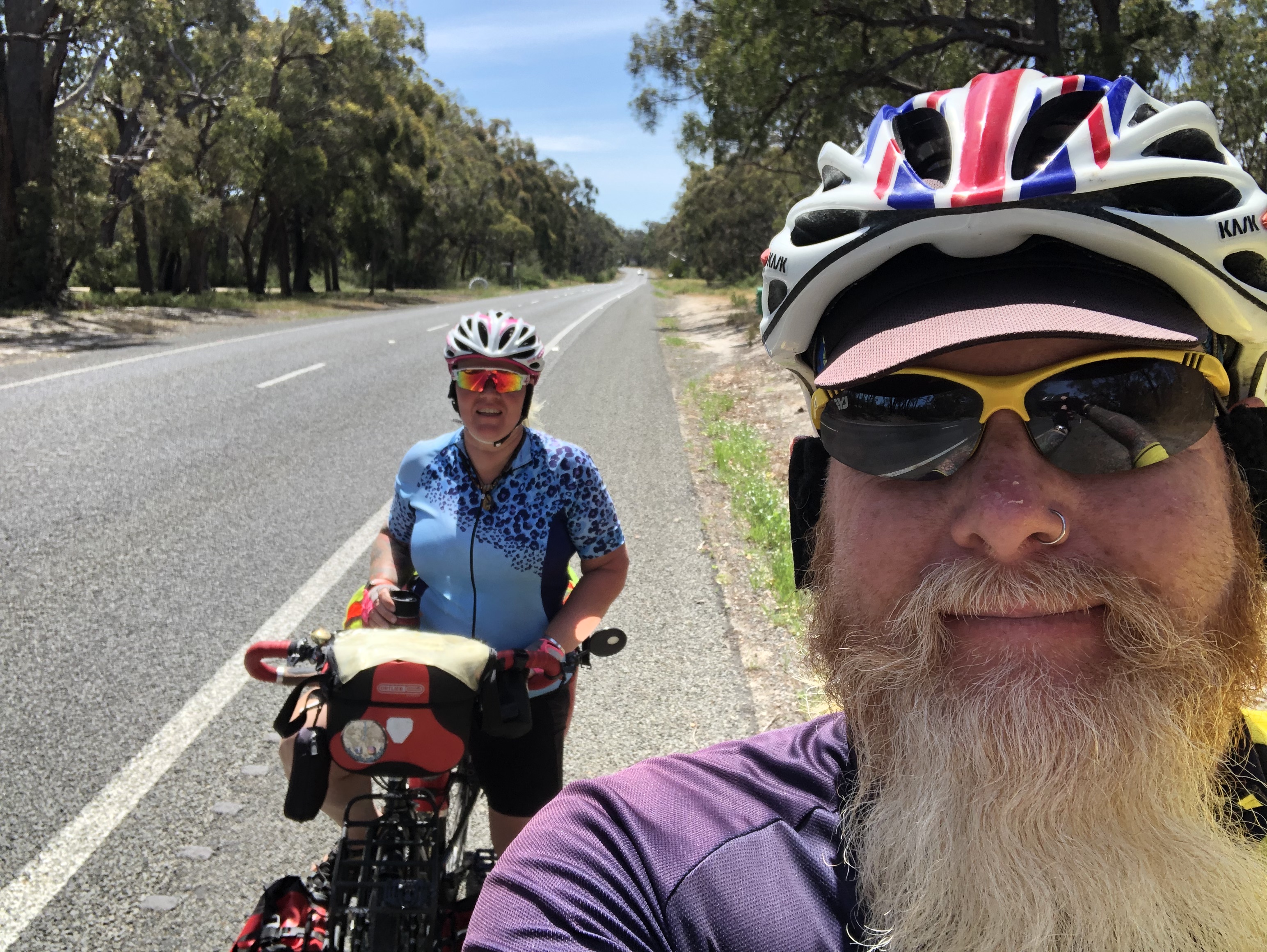 We did a nice relaxing 35 miles enjoying ourselves still a little sore in places left over from yesterday's Japanese torture day but we recover pretty quickly these days. Our poor old bodies are used to it.
Still no shops on the way but we stocked up before we left.
We arrived at the campsite nice and early 1:30pm and was greeted by the owner rather enthusiastically who chatted away about her travels and how beautiful Australia is. We basically have the place to ourselves. The camp kitchen has a fire place and Tv this will do nicely thank you very much.