We drove from Maryborough to Hervey Bay which is close to where a long lost relative of mine, my Dad's 1st cousin lives. They recently have reconnected and Anne would love to meet me. I was very young when she left Wales for a new life in Australia. She has very kindly offered to put us up for a couple of nights.
First we need to do our walk, we arranged to get to their house at 3pm. Plenty of time. We walked along the seafront and along a very long pier. I always think it's strange walking a pier after all they are always a dead end and then you have to turn around and walk back. Pointless but everyone still does it including me.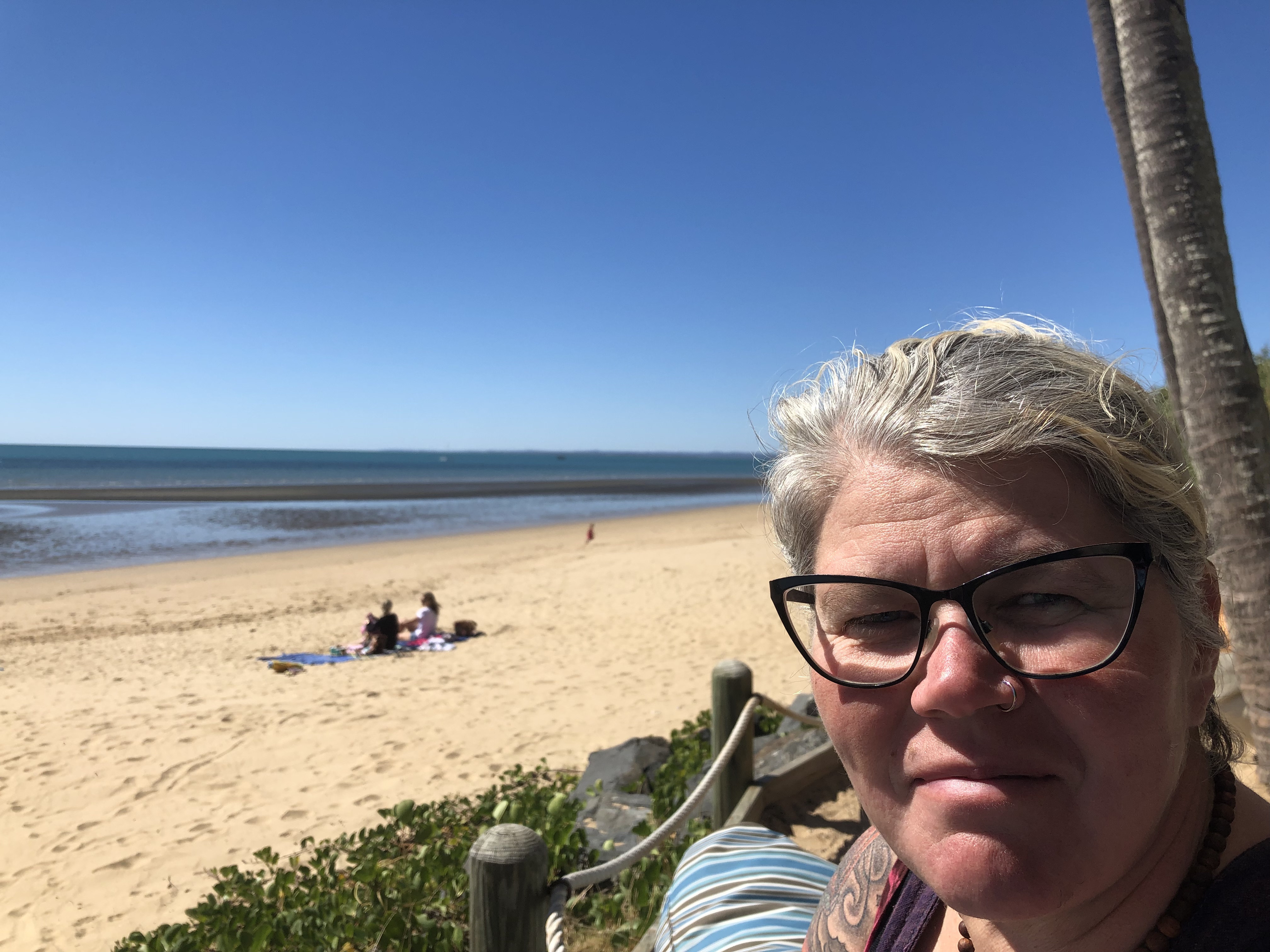 Walk done time for a little sit down and a cup of tea. America you just can't get tea it's all horrible strong coffee.
Relaxed and refreshed we headed to Anne and Johns house. They were lovely and made us very welcome. It was nice listening to stories about my dad growing up and his family, dad hasn't really spoken much about his family but he is back in touch with some of them now.
They took us out for a drive around the area and we got to see our first kangaroo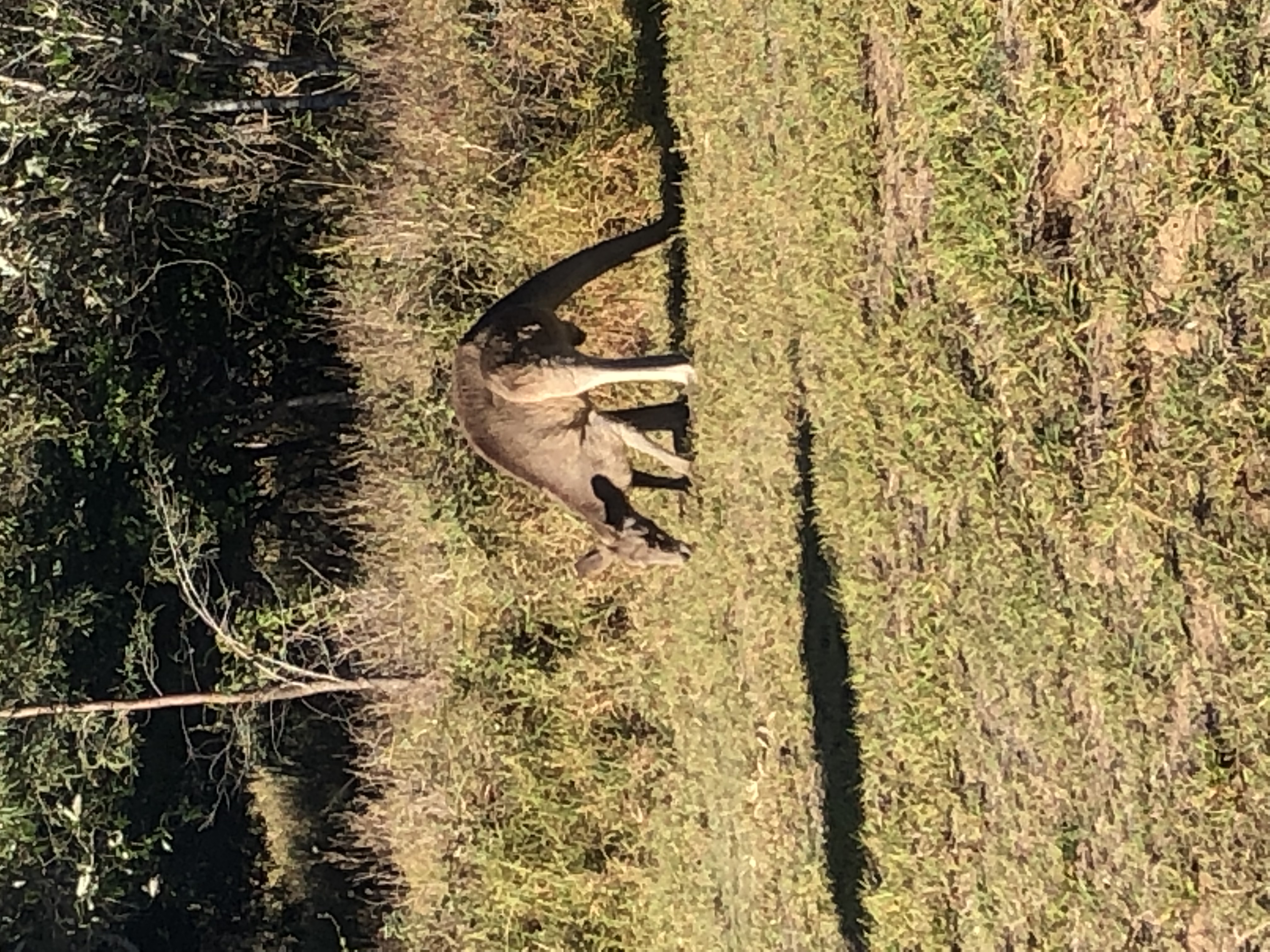 Then back to be spoiled with a home cooked meal, gins and tonics and more chats late into the night.