The weather turned really bad in the night. Massive storm, we were on heigh alert in case we had to abandon the tent. We were to far away from shelter so everything in the tent was packed away and we sat there waiting for it to pass. All night storms at 7 am in the morning we decided to get going it's still raining hard and the tent is saturated it will have to dry out tonight, but at least the lighting has stopped and the wind dropped.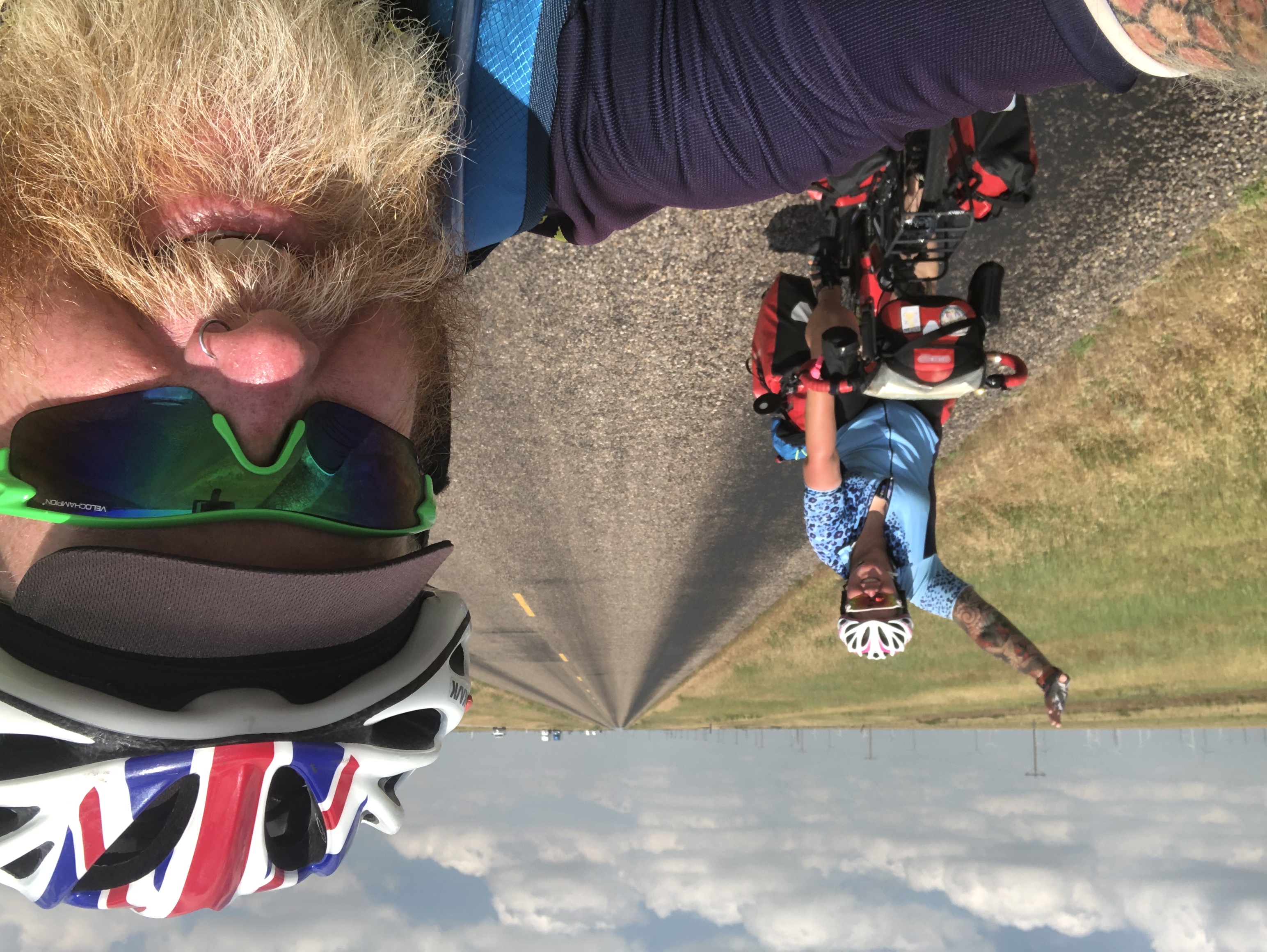 60 miles to Adrian nothing in between. The rain stopped at midday and we had a slight tail wind so not to bad a day all in all.
Adrian is mid point on Route 66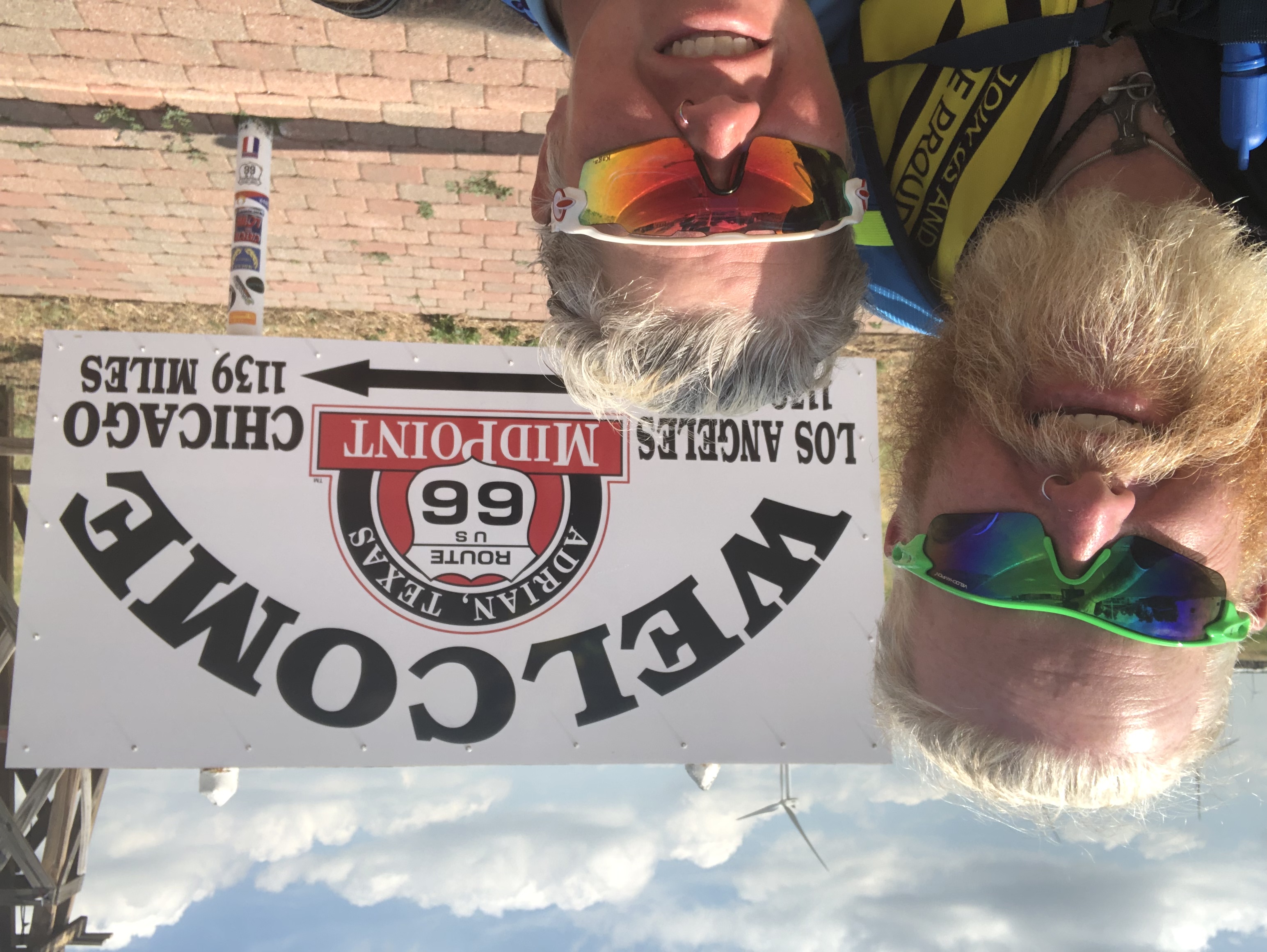 A small town the cafe is Disney's cars flo's V8 cafe. In real life it's mid point cafe and used to be owned by Fran Hauser and is famous for their ugly pies. We had to try one.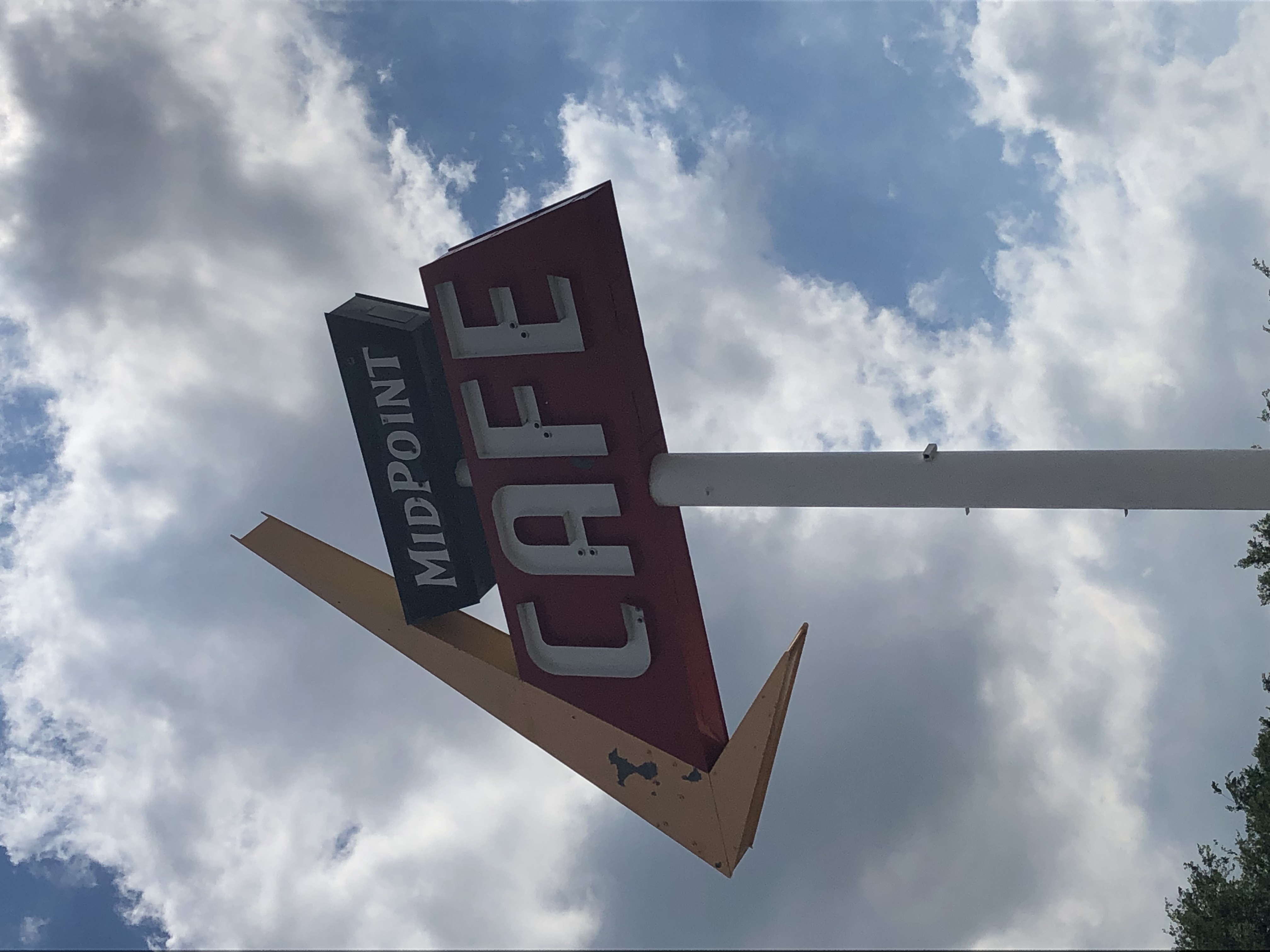 The RV site is just opposite and is run by a really nice guy who has concerns about the weather tonight and has said any problems just knock on his door or sleep in the laundry room. So let's hope we get some sleep tonight.