Today's the day. I've been looking forward to this but dreading it at the same time. We are reunited with our beloved push bikes.
The service wasn't too painful, new chains, new front tube for me, new rear cassette for both and a general look over service.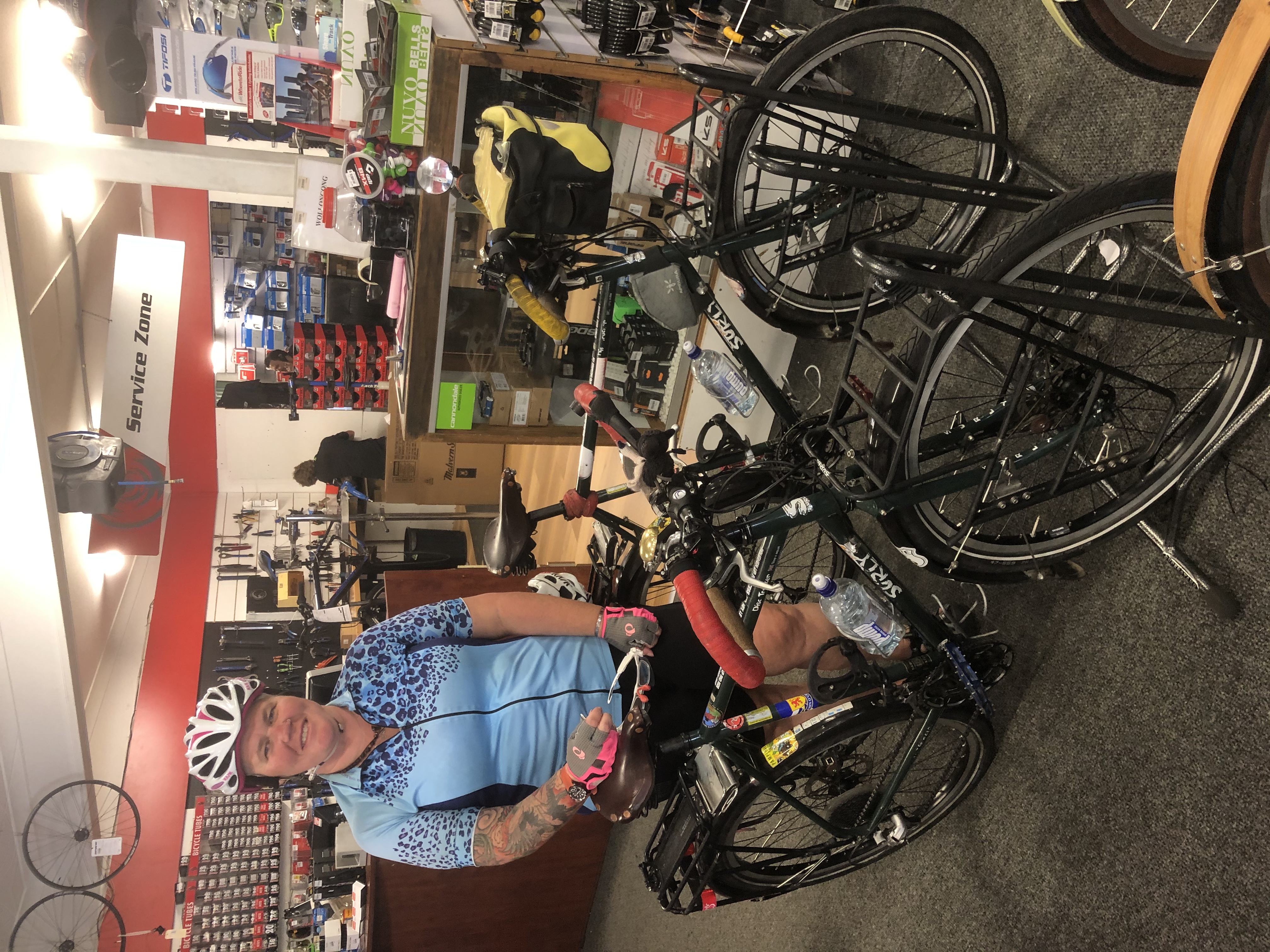 Let the cycling commence. Just a little ride today 25 miles to get us back into the swing of things. We are going south headed to Melbourne then up to Perth. Today we got as far as Kiama. We followed the princess highway on and off hugging the coast. It was busy it's a Friday afternoon on a bank holiday weekend in the middle of two weeks off of school. Good timing not.
Pollution! My eyes are streaming and my lungs are burning time to leave the city behind.
It's been a while since we rode and my arse is feeling it and so are my legs, really need to get my cycling fitness back, hopefully it won't take to long.
The Route was a wee bit hilly and we had a head wind but nothing to bad. We arrived at camp just as it was getting dark. The clocks go forward on Saturday night so we should have plenty of daylight cycling time then.
Unfortunately clocks go forward means prices go up in campsites. So if anyone knows anyone along our route that would be willing to feed us and give us a bed for the night. I promise we're not axe murderers!