We awoke to more wind and rain but not as bad so always the optimist we checked the ferry website and there was no indication that the ferry had been cancelled today.
So we packed up and headed for the jetty hoping for the best the water looked choppy to say the lest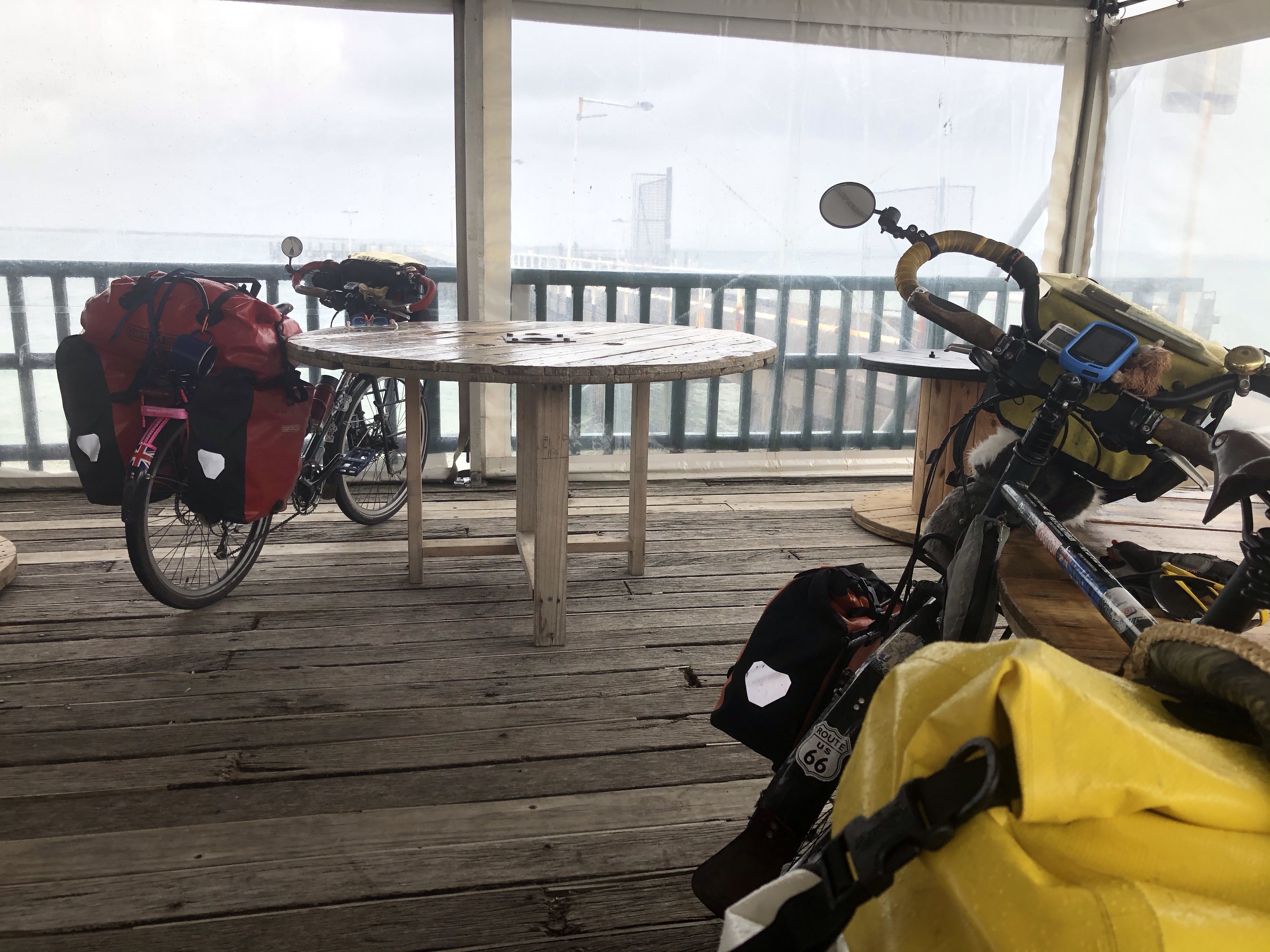 In the distance we could see a little boat bob bob bobbing it's way slowly towards us, yes we can leave the island. It's funny when you are involuntary staying somewhere you do feel like a prisoner even though you still have your freedom your still stuck in limbo and it's a strange feeling.
Five brave soles boarded the small vessel us and three older ladies out on a day trip they were excitingly chatting and taking selfies not in the least bit worried about the rough crossing un like mike and myself I guess we're just wimps!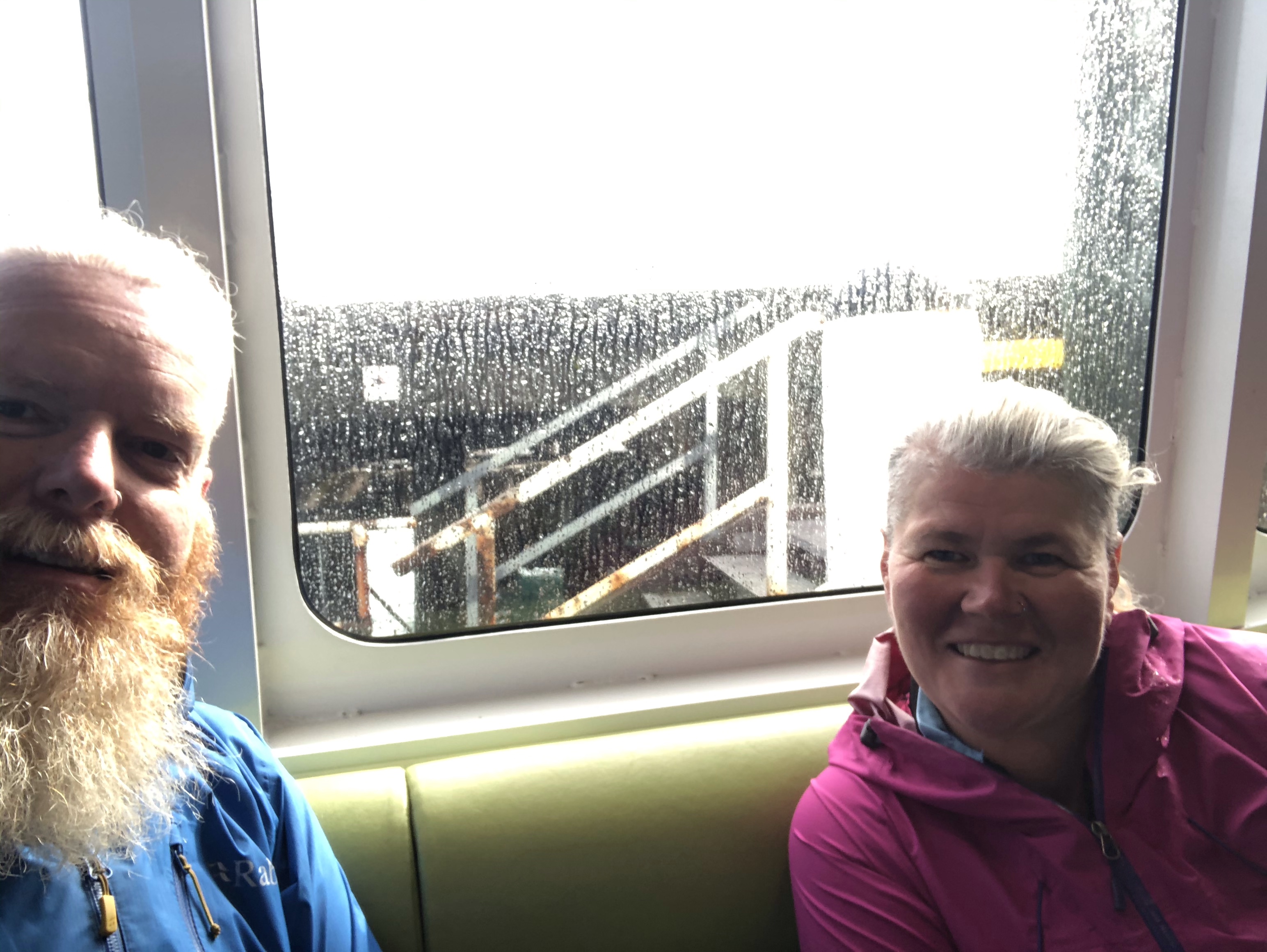 Half a hour later feeling slightly queasy we are on main land and it's good to start cycling.
It's easy going, a bit of wind and rain but nothing to challenging and we make good progress. However we are now heading into the city of Melbourne the traffic is heavy and drivers have no regard for our safety close passes and angry beeps galore. Australia is by far the worst country we have ever cycled. I was stopped at a busy junction waiting to turn left, a gap in traffic so I pulled out the car behind decided to pull out at the same time cutting the corner and me up. He had only just missed me by a hair width. I know that I was going slow enough that if he did hit me I would live but anyone whose been in that situation will tell you how scary it is and would probably end up with something broken it's getting beyond a joke.
We are in a ibis for the night as the campsite is more expensive, city prices! Opposite is a bike shop and the airport is only 30 miles away. So after reflection and with a heavy heart we have decided to fly to Perth. People all along have warned us not to cycle the great ocean road because the drivers are bad, not taking the chance that they are worse than what we have already experienced we went into the bike shop and got two cardboard boxes, decision made tomorrow we will box up the bikes, book a flight and head to Perth.