Well rested after a comfortable night at Dave and Carols we left early. Dave very kindly offered us breakfast so we had some orange juice and a banana each. We thanked him for hosting us and set off. Tonight we had a campsite planned just outside Joliet this is a small town on Route 66. We are going to follow Route 66 as much as we can, where possible and is safe to do so. Today is not the day we will stick to the safe cycle trails to get out of the city.
The thing about cycle trails is that even though they are safe and traffic free they aren't direct. If we took the road it would only be 40 miles, it was 56 by the time we turned into the campsite.
The Route was flat and easy and the sun was shining happy days. They are also well equipped with loo's and rest areas.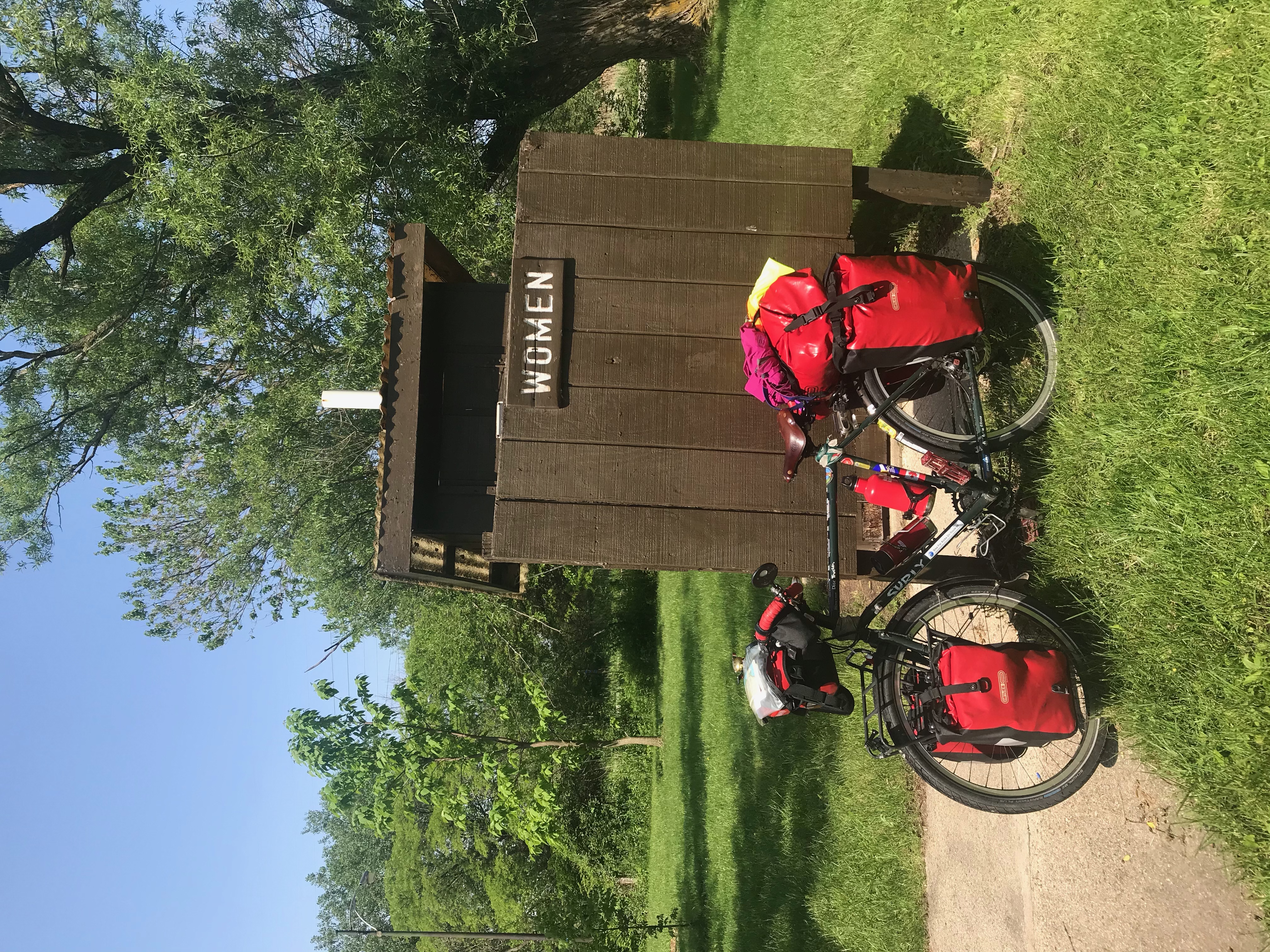 The campsites was another run down site with basic unloved facilities we are getting used to that by now. Such a shame as we are both loving our trip and it's the only thing spoiling it. I guess everyone that uses these sites all use there own bathrooms in their massive RV's not to many people in little tents like us.
Nevertheless we both showered and changed and was relaxing on our picnic rug when a guy came over to talk to us. The usual conversation about what we were doing. He was suitably impressed and asked if we needed anything. He said he would drive to a shop for us if we wanted I don't think he was impressed with our dinner of peanut butter and banana! We thanked him but honestly we were fine and didn't feel like much! He left us to our "feast ". Half an hour later he returned with a tub of ice cream for us each what a star. The generosity of people here are second to none.