A bit of a struggle to leave Williams today, it was a cool little town and the thought of heading back down into the heat and nothingness was a bit daunting. Our lovely pink writing motivator cheered us up .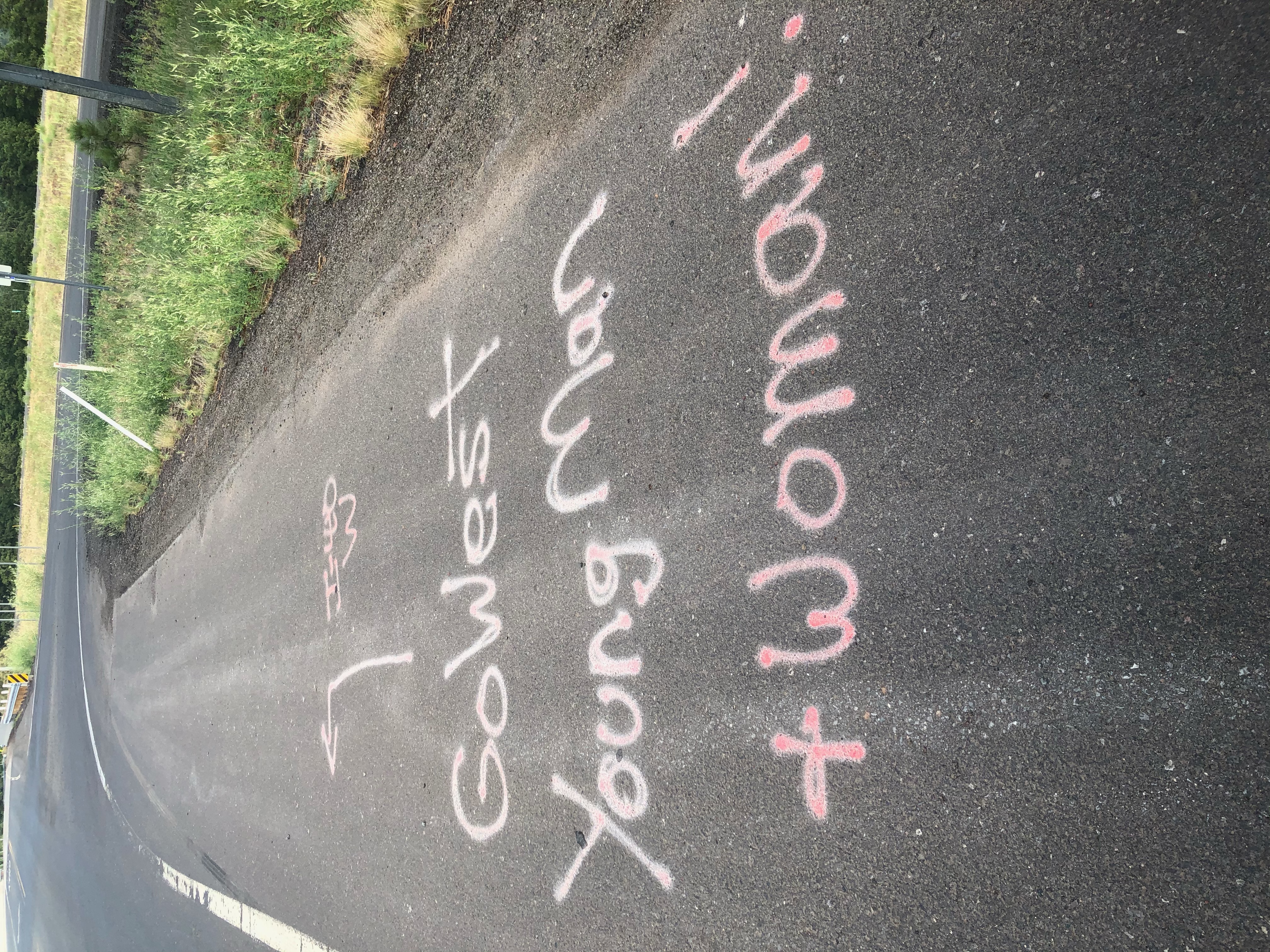 On the road for 7am we headed for our 1st stop Ash Fork 20 miles up the road.
Cycling through the town we could see piles and piles of flag stones. We stopped here for breakfast. We both had omelette and toast not to difficult so why o why did it take over a hour to cook, we nearly walked out but the next stop was our final destination 20 miles on with nothing in between.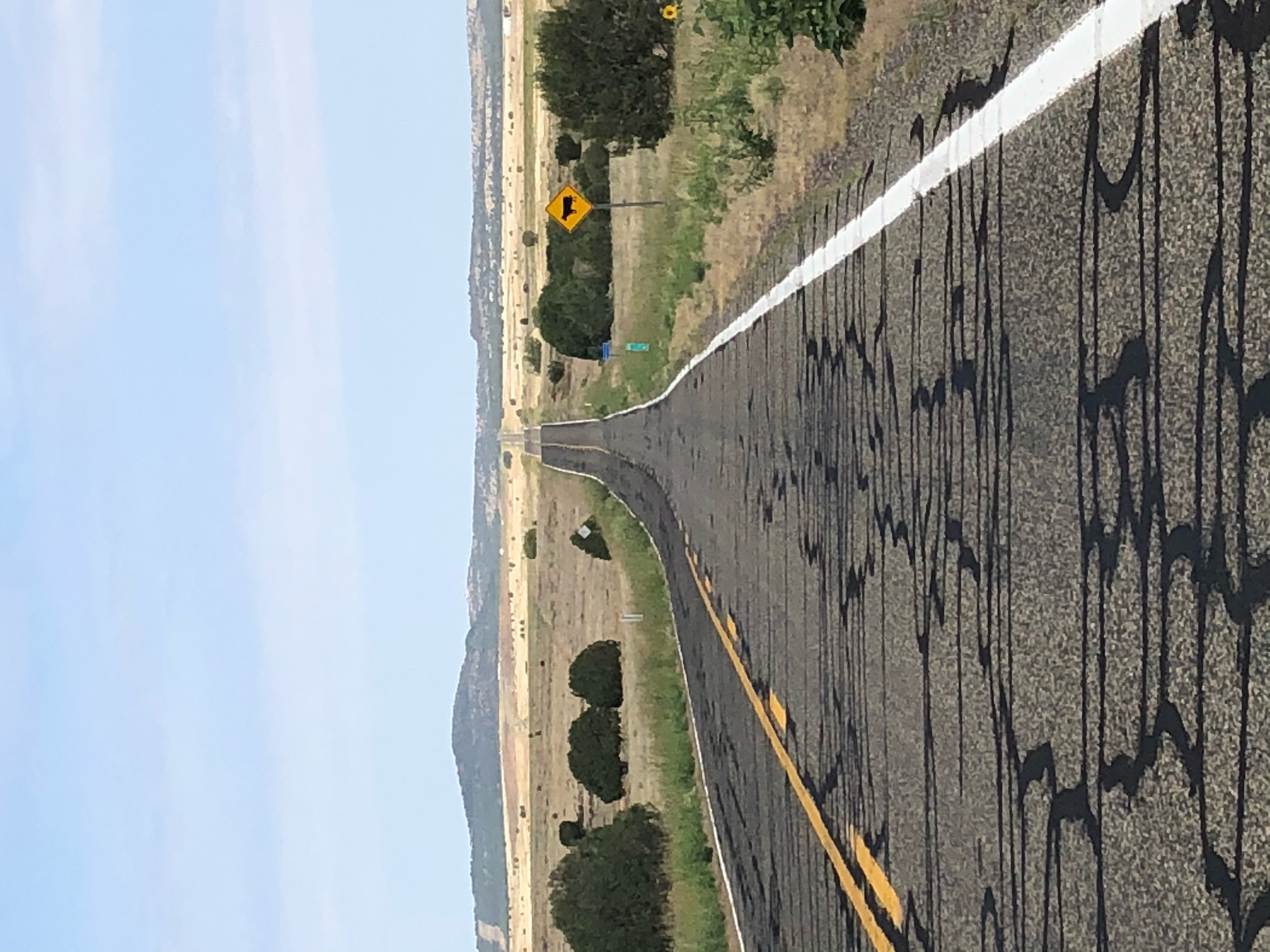 There was some lovely down hills today we have dropped about 2000 ft but there was also a big climb in the middle. Huffing and puffing up the hill in the heat mike got another puncture at least it gave me chance to have a drink and rest while he changed the inner tube.
We were going to stay in the KOA in Seligman but when we arrived it was 2 miles short of town and nothing there, tomorrow is going to be a long day so we decided that we were better off heading into town where we can get supplies.
Glad we came into town it's full of quirky gift shops including Angel & Vilma's originally a barbershop est 1950 but when the interstate by passed the town business dwindled. In a bid to save the town he arranged a meeting with representatives of towns along Route 66 to make Route 66 a historic highway and his barber shop became the first gift shop on historic Route 66.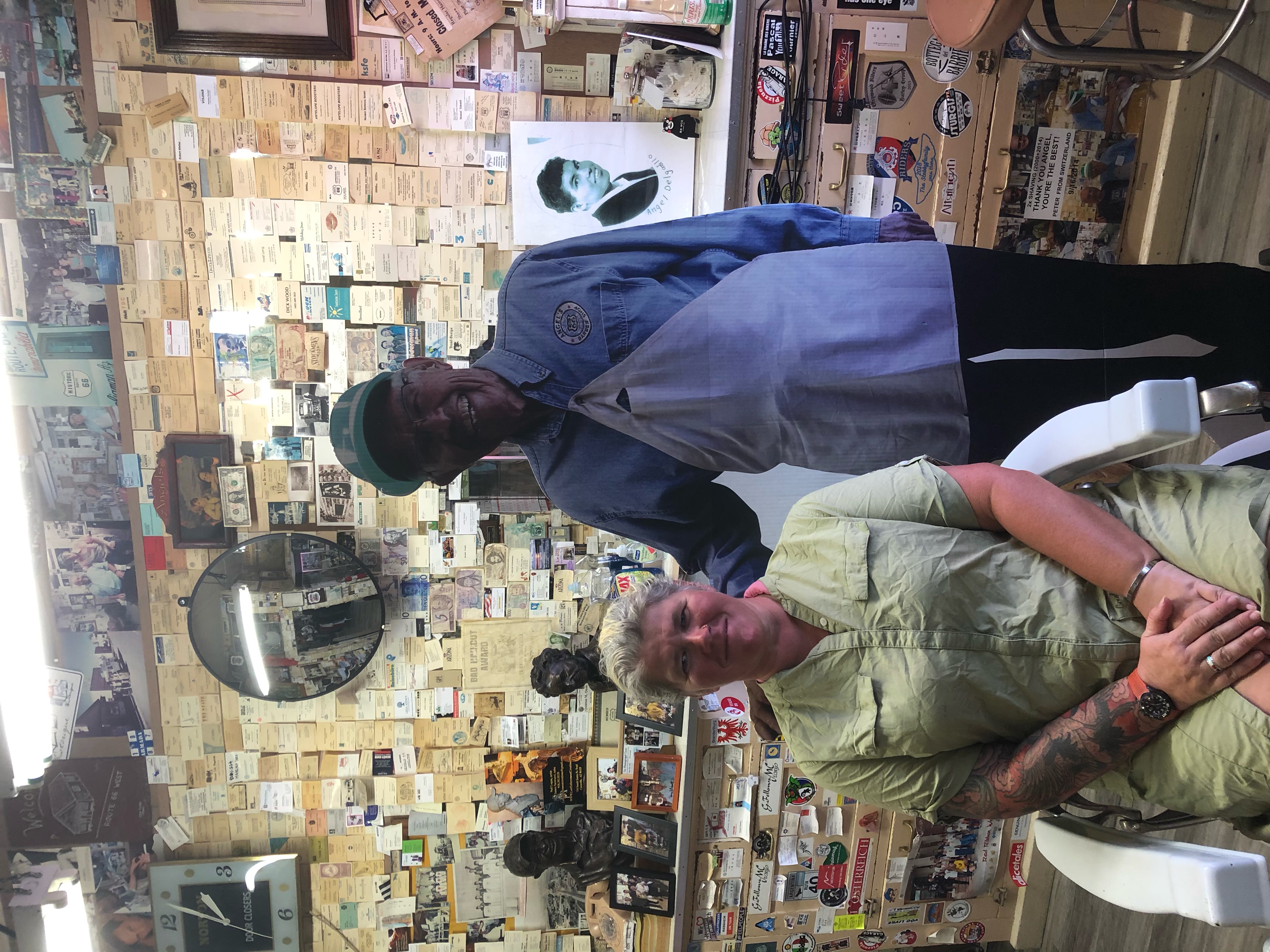 we booked a motel though Booking.com check in from 2 we got there at 3 the door was locked but there was a bell to ring, no answer ring again and again no luck. We tried to call the phone number on the door nope not answering that ether all in all we were outside reception for a hour until someone finally answered the phone. We would of left and found another hotel but the cancellation fees were the cost of the room for the night. We think that he could see us on cctv as he was in all the time but for what ever his reasons were he didn't want to open the door. We're in now so another night in a hotel getting to be a habit. I'm missing my tent! Over all today was a frustrating day.