Leaving flagstaff nice and early we were treated to cool clean mountain air. Such a treat after the hot dry desert air.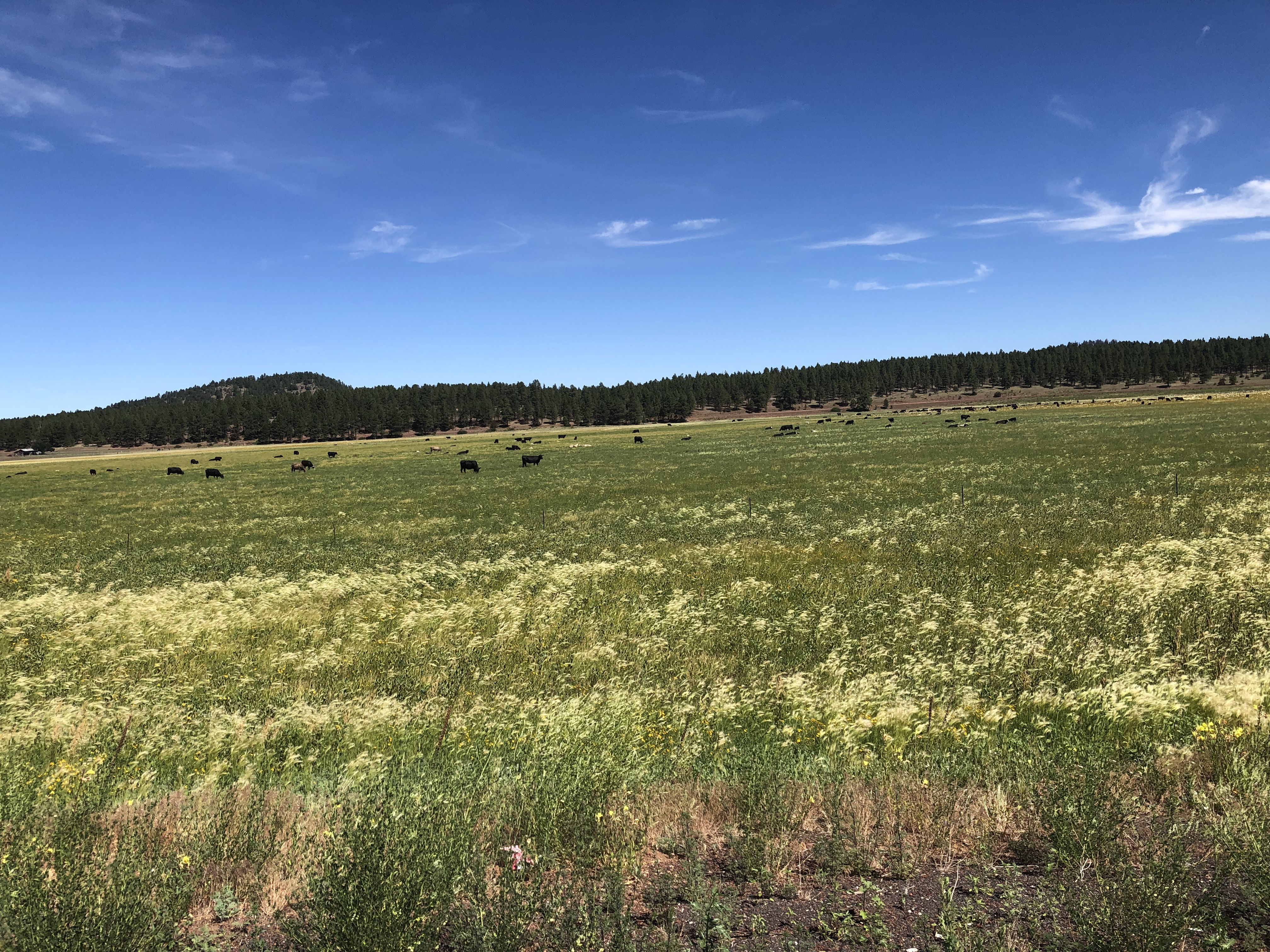 Even though most of the day was on the i40 it was still one of the better days, the shoulder was really wide and being a Sunday it wasn't that busy. Cool air, long down hills, pine forest and mountain views lead us in to Williams all before 11am.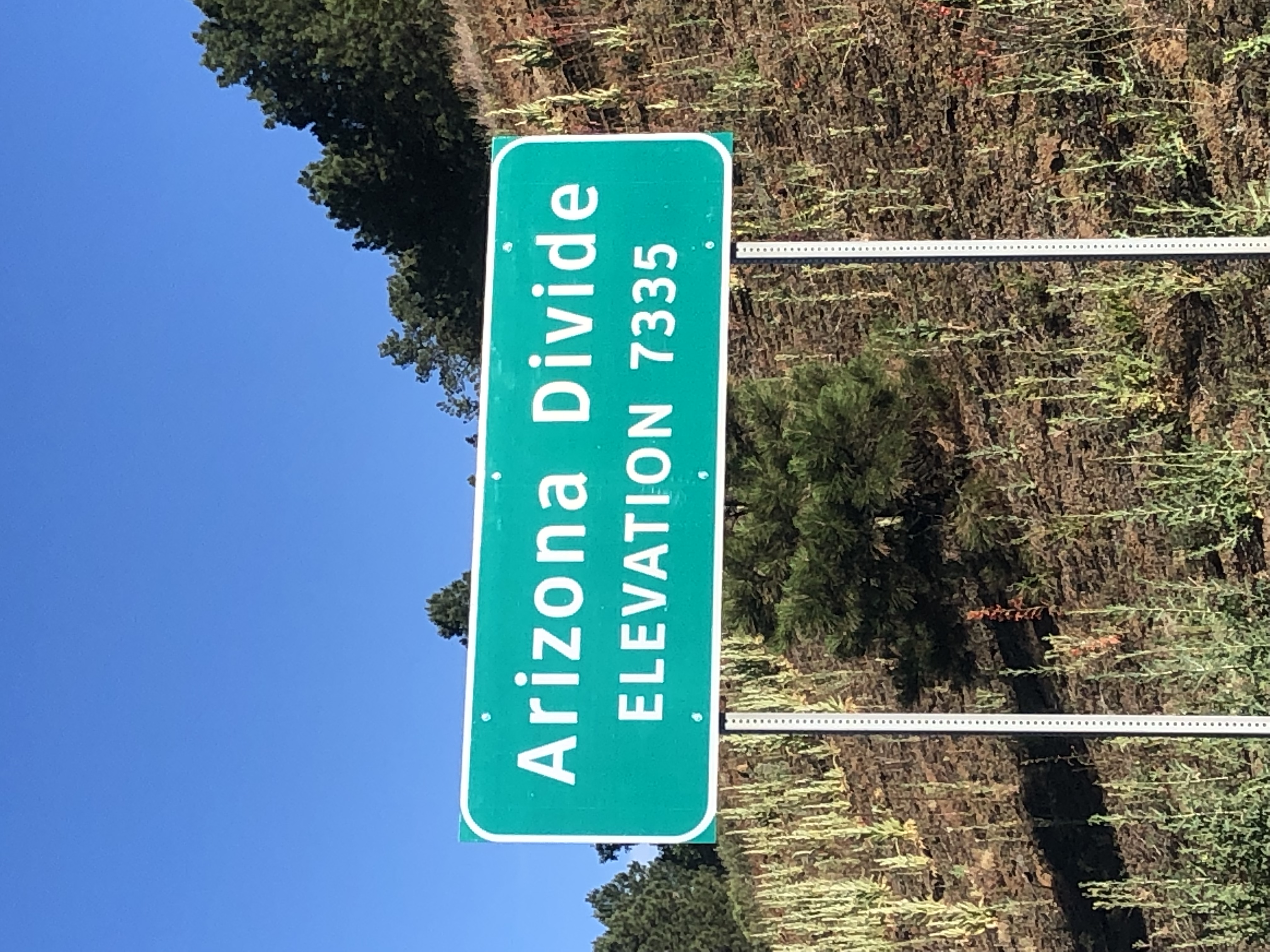 we think that we now have hit our highest elevation although we have a few more mountain passes to tackle. We've been following pink arrows on the floor for weeks and today we were treated to one motivating us. I so hope it's true.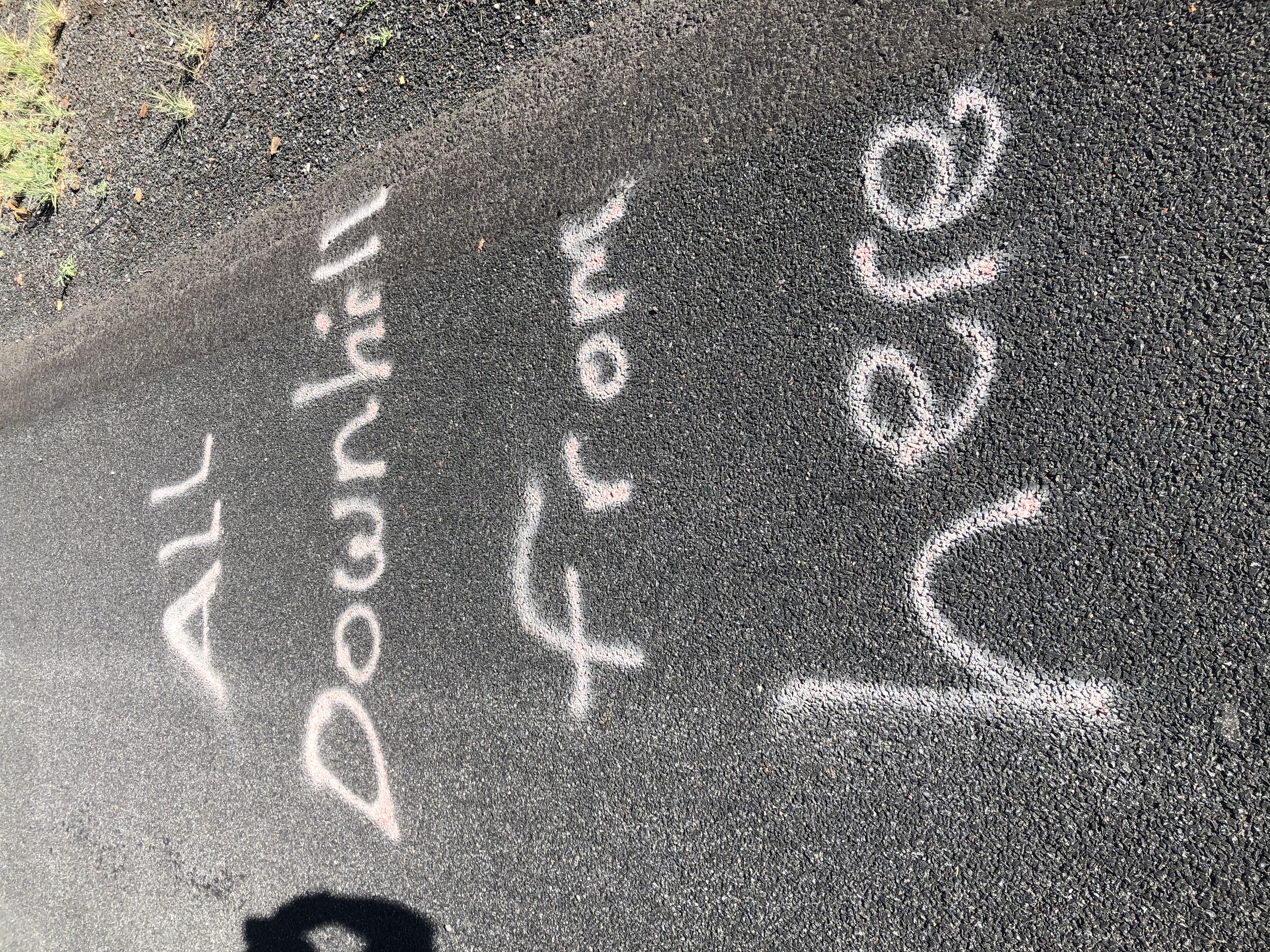 A nice relaxing afternoon watching the world go by with a local beer in my hand in a 50's themed restaurant.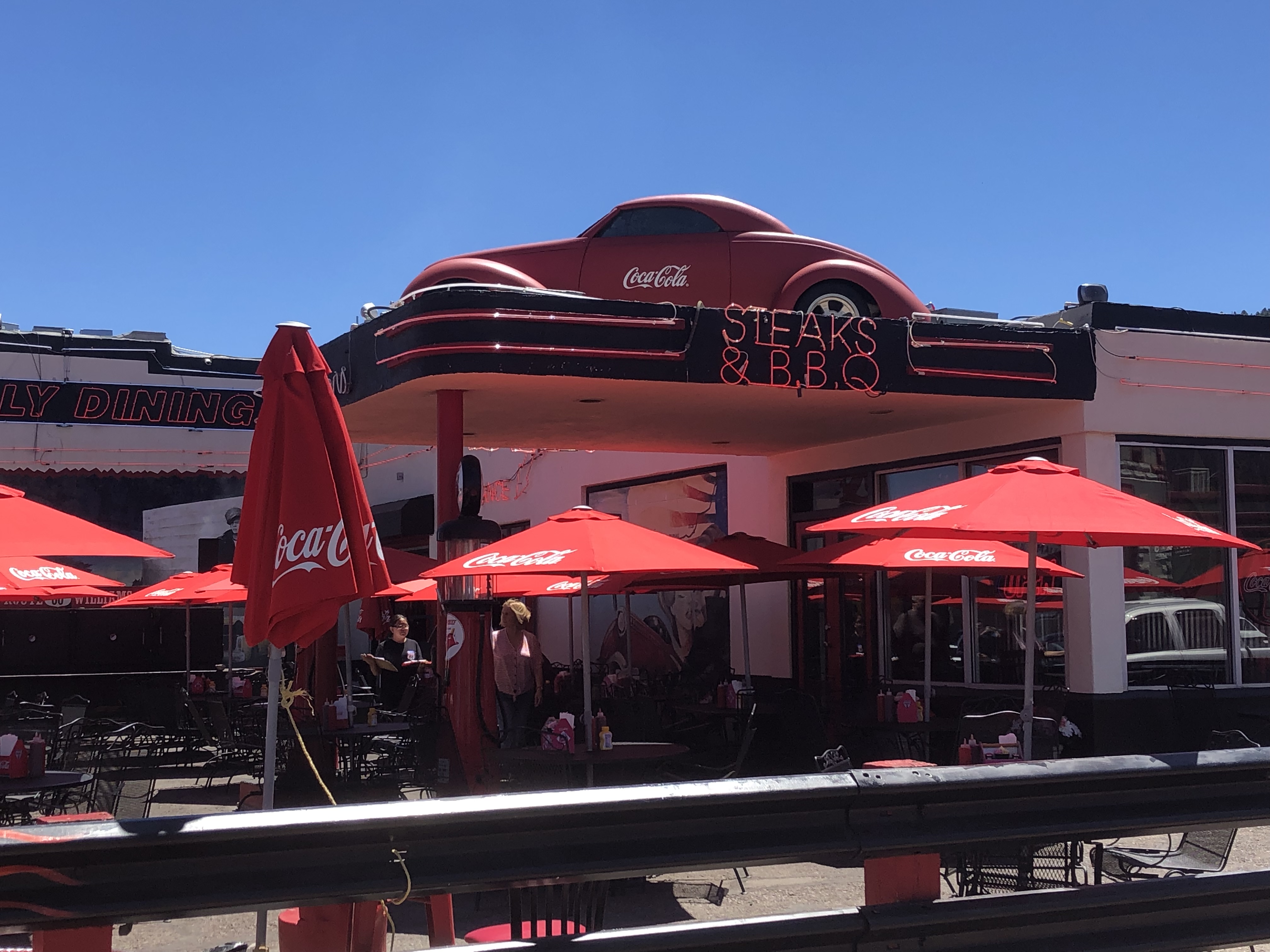 And in the evening we were treated to a street show that they put on for tourist every night. Where at least one cowboy gets shot.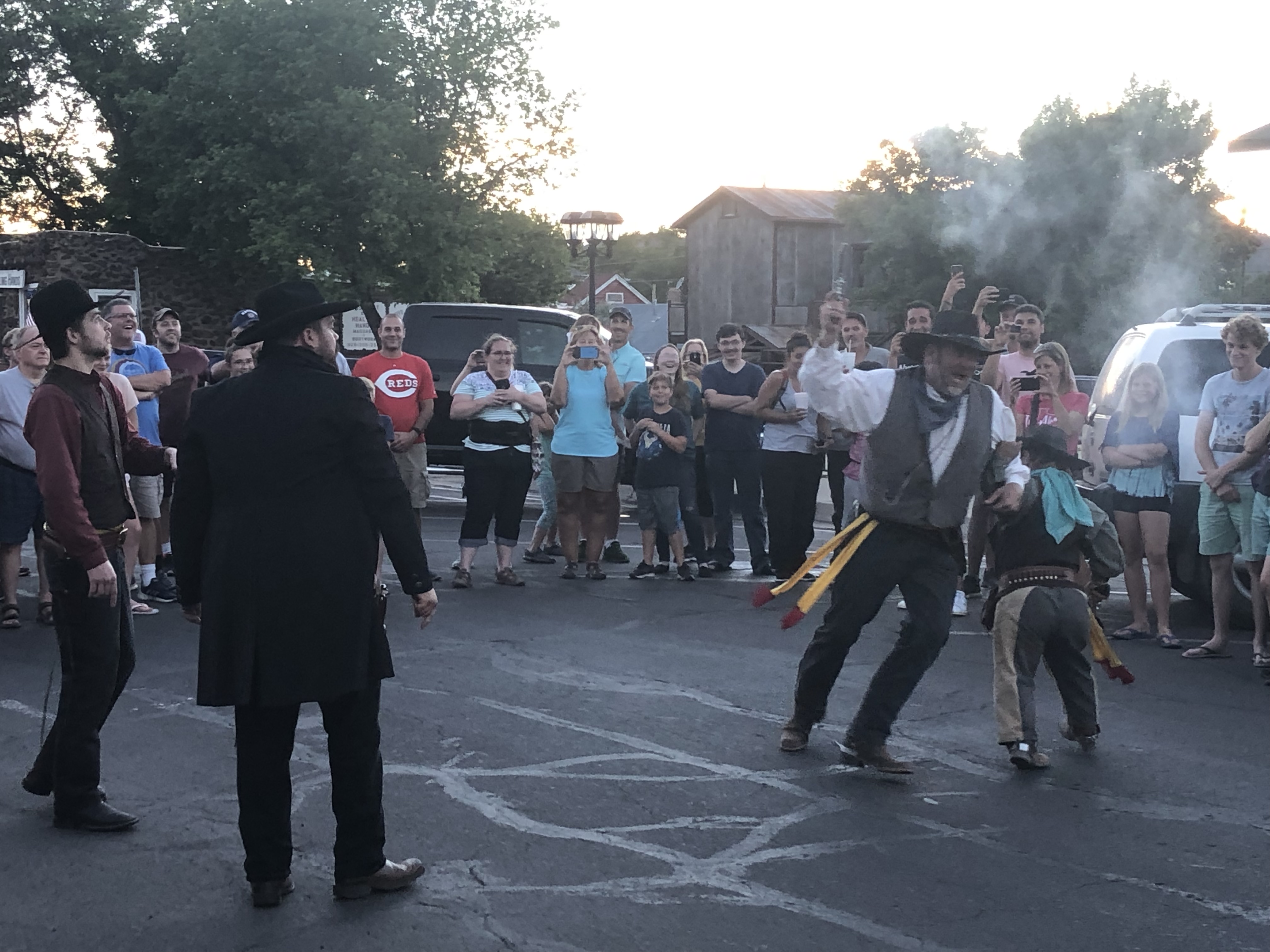 All in all a good day.