Yesterday's little dilemma was pondered over. We ruled out cycling all be it at night it simply was too dangerous with out support the desert is a unforgiving place and we are lucky enough to have friends and family that care about us, we couldn't do that to them or ourselves. Yes we feel your love 💕 thank you for your kind words of support.
Ok no cycling what then. The cheapest way is to get a lift, we're off the main highway now. To find someone going our way with room for two passengers, two big touring bikes and all the luggage could prove difficult.
Next cheapest option train. We look on the am track website. The only passenger train going our way was a cross country one that would get to our station 11:30 pm and drop us off in Barstow the next safest stop after the desert at 3:30 am. If nothing else we could do that but what do you do in a strange town that time of day. Also it wasn't clear if we could get the bikes on, the website said if there's room. What if there wasn't.
Car hire. You can't hire a car one way for one day. Minimum is three days and to hire a big enough car for us, luggage and bikes was a tad expensive. Brain wave there's a truck hire centre near us. Let's call in and see what the smallest they have. Bonus we can have a truck for 3 days unlimited mileage for half the price of a small car.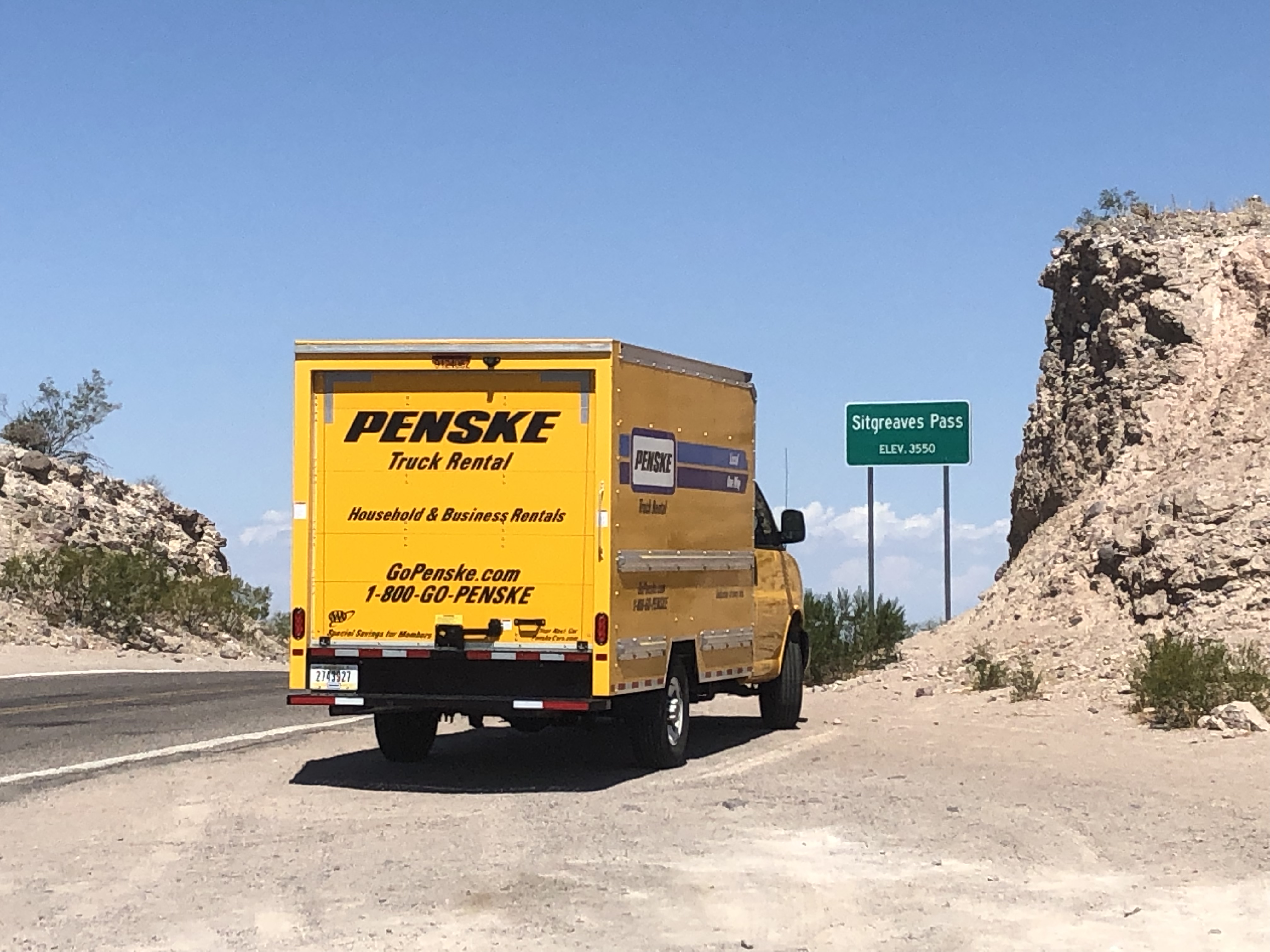 So now we have 3 days of going anywhere we want as long as we return it to Barstow on Monday afternoon.
Here we are in Las Vegas for the night. Not sure where we will be tomorrow it's a adventure I tell you.