After sleeping about 20hours we made it on the road. 6am breakfast, Mike asked me if I needed another day of rest bless him. He's not the most patient of people so just hanging around yesterday whilst I slept must of drove him made. I reassured him I was fine and ready to go.
The 1st problem of the day. We wheeled our bikes out of the room into the motel car park and my back wheel was flat. Before we could go anywhere we had to change the inner tube.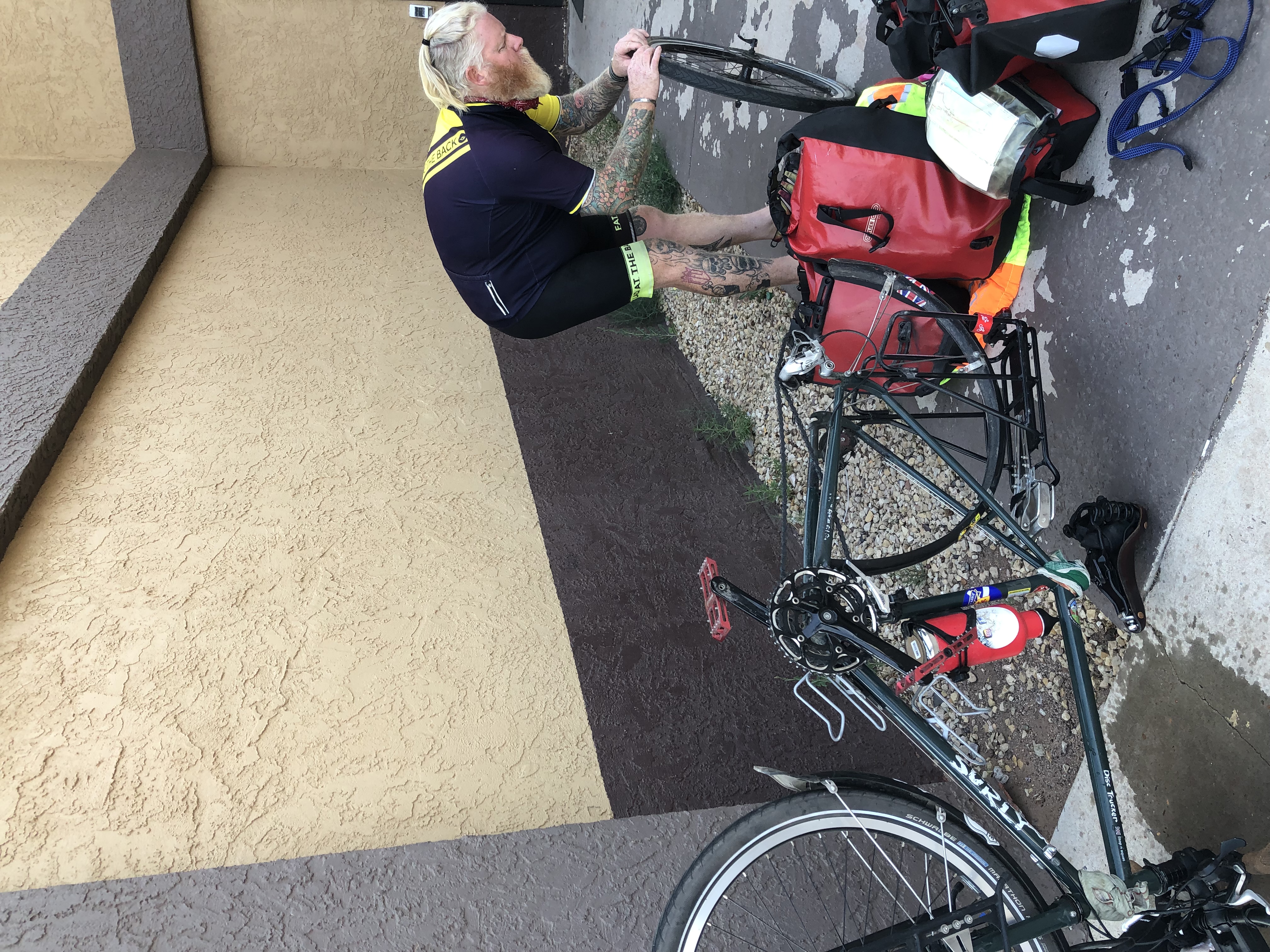 Repair done we head to the nearest convenience store to stock up on water and high energy snacks only .5 miles away and got puncture number 2 of the day. Mikes front tire now. It's going to be one of those days. I go into the store leaving mike to do the repair, that's all our spare inner tubes used now, we've kept them and patched them for emergencies.
Right let's get going only 20 miles planned today. Heading for a RV park next to the best preserved meteorite impact site. It's supposed to have spectacular night skies and the visitor centre has a expedition on celebrating the 50th anniversary of the moon landing this weekend.
Like I said it's going to be one of those days, we had to pass road works. Always hard work. We made it to the visitor centre and pulled over. Mike asked how was I feeling, fine why? He had a problem with his bike and as it was still early and flagstaff is only 40 miles away would I be ok to push on, he needed to find a bike shop.
So that's what we did, we made it to a bike shop. They fixed the bottom bracket bearing what ever that meant. We brought more replacement inner tubes better safe than sorry.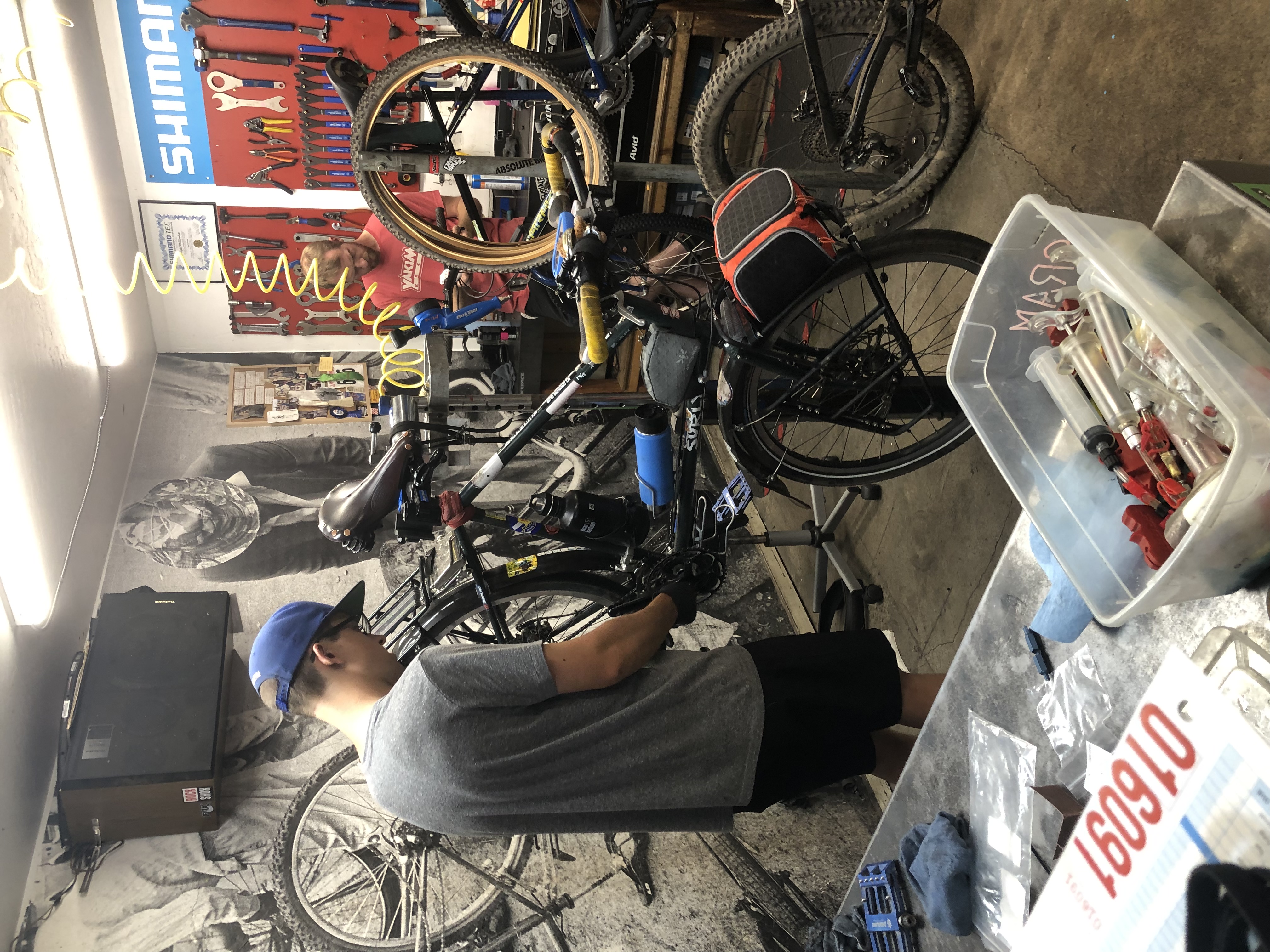 We are now in flagstaff staying at Richard and Linda's daughters house. Julie was out when we arrived but she text us how to get in, it's a lovely place we've made ourselves at home and look forward to meeting her.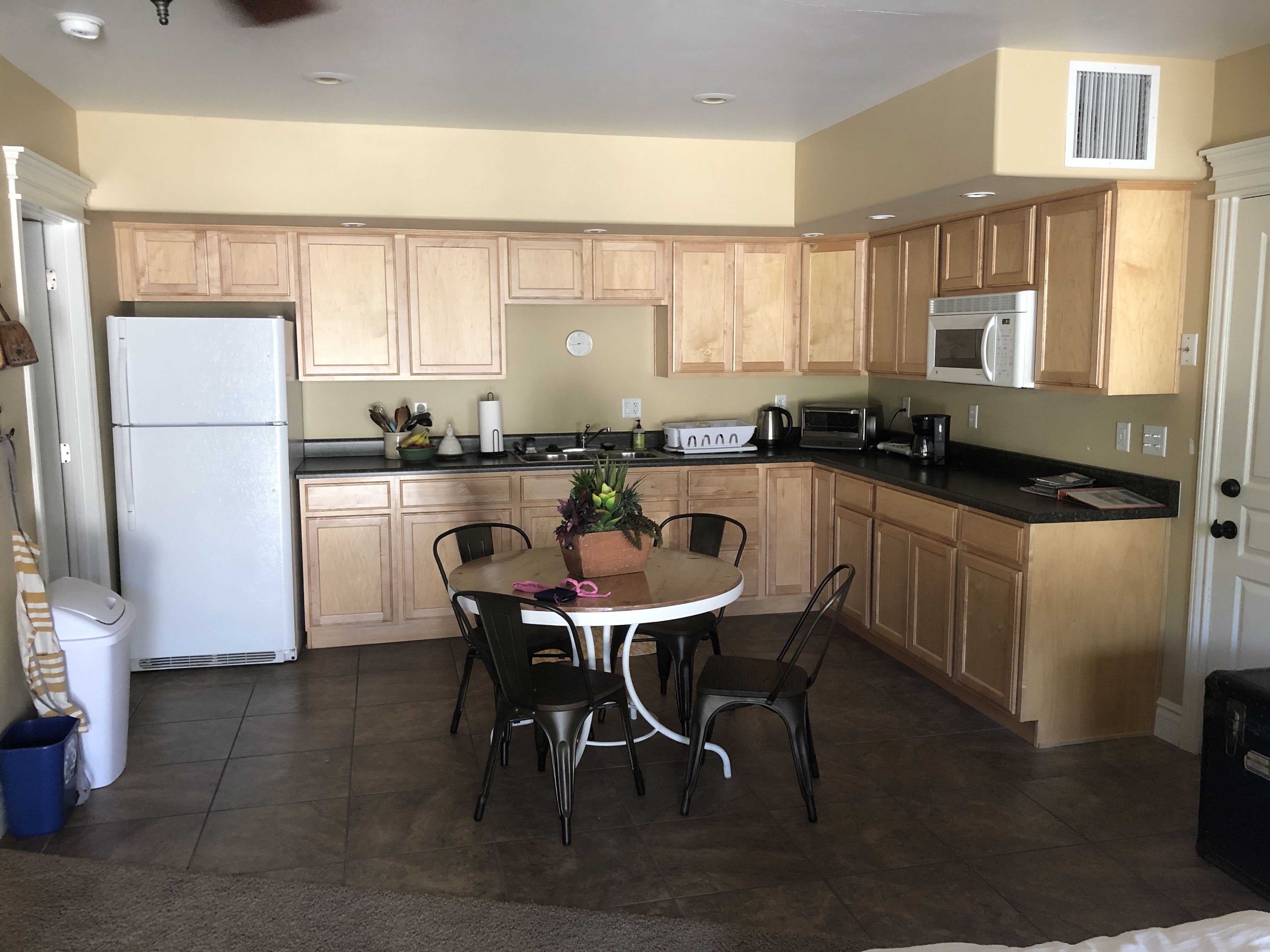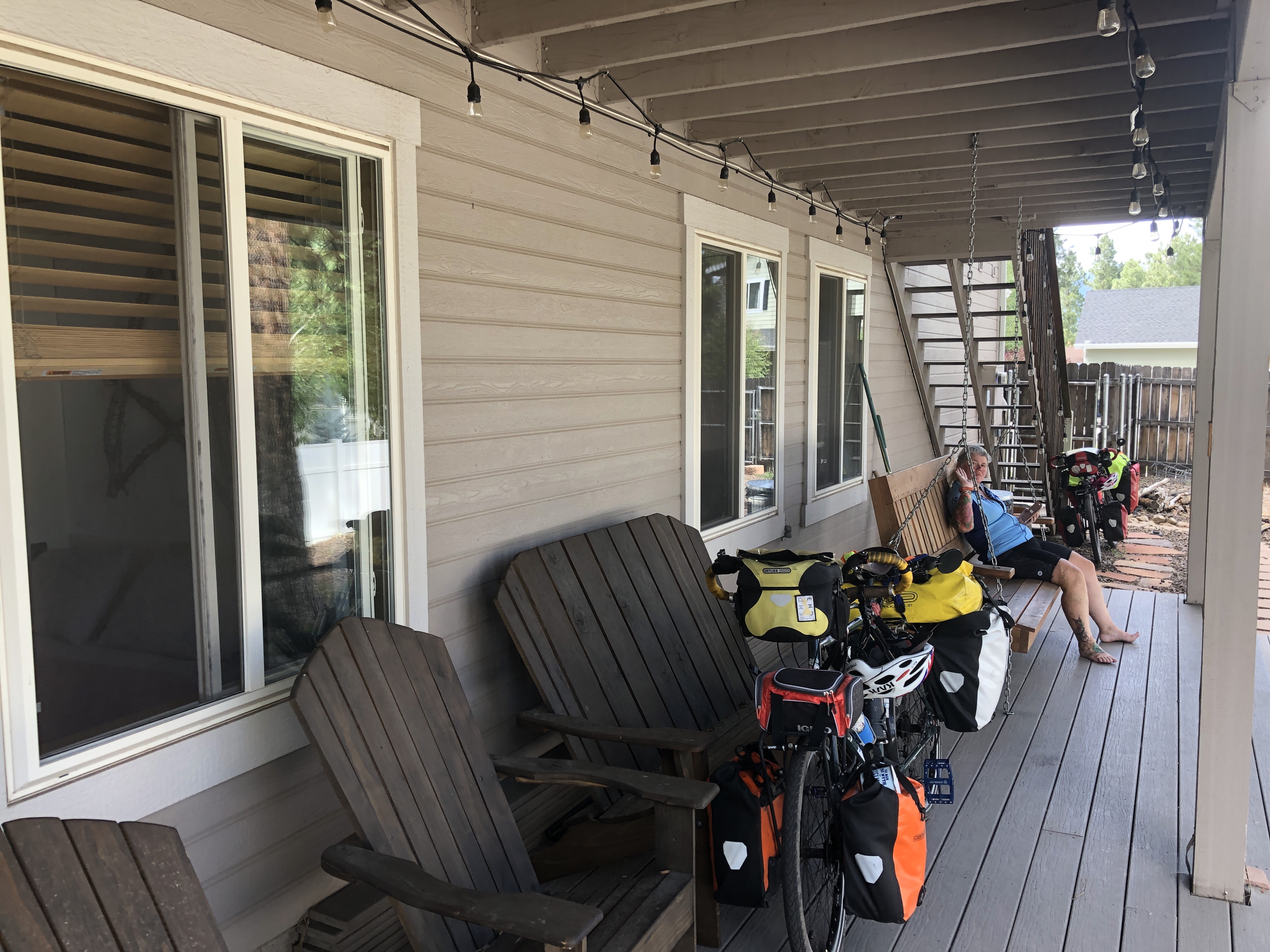 We are in the granny annex a self contained flat all to ourselves cool.