A day of sorting and packing. We seem to have far too much stuff goodness knows where to put it all and boy it's going to be heavy. Maybe after a week we will either end up dumping some of it or maybe get used to it and get cycle fit again.
Our fitness has suffered all the time we've had off our bikes and today I certainly can feel in my thighs yesterday's ride.
So the morning sorting and packing left us the afternoon to go for a walk. The campsite is located on its own private beach, which leads to a cliff walk, absolutely stunning.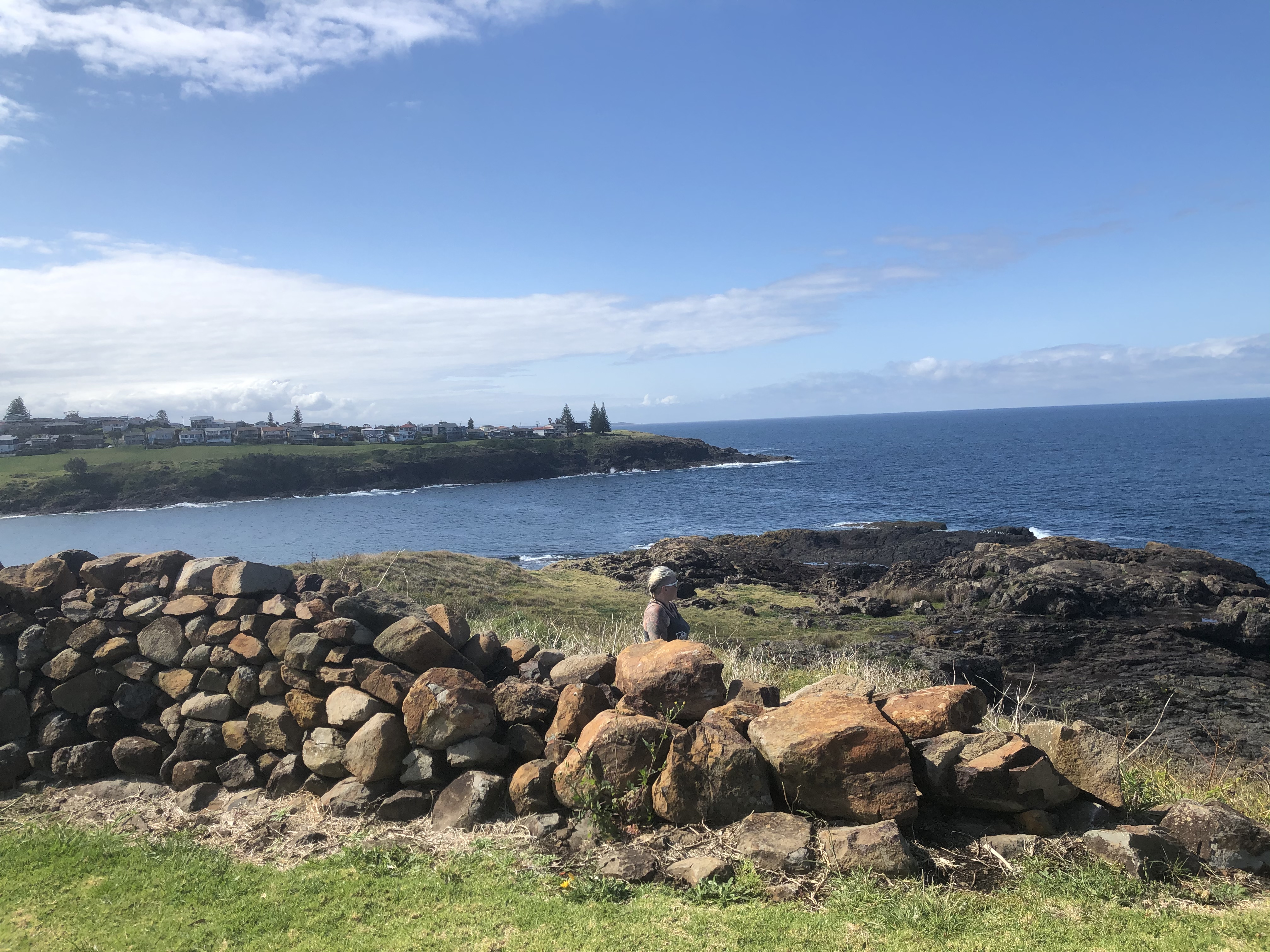 We stumbled across a cave that had homemade furniture and a fire pit hid away awesome. The sort of place that when life gets on top of you you picture yourself living. Or is that just me!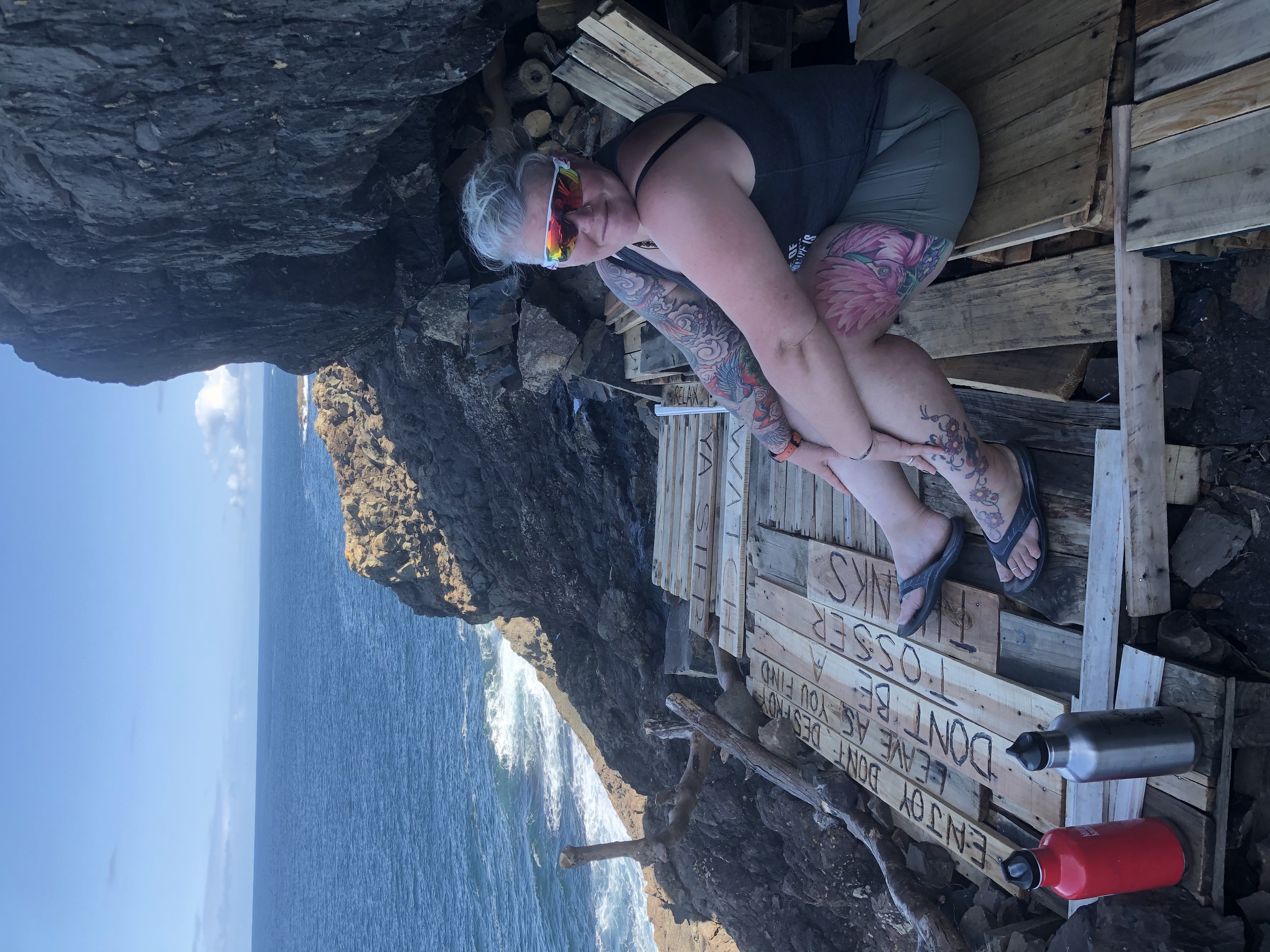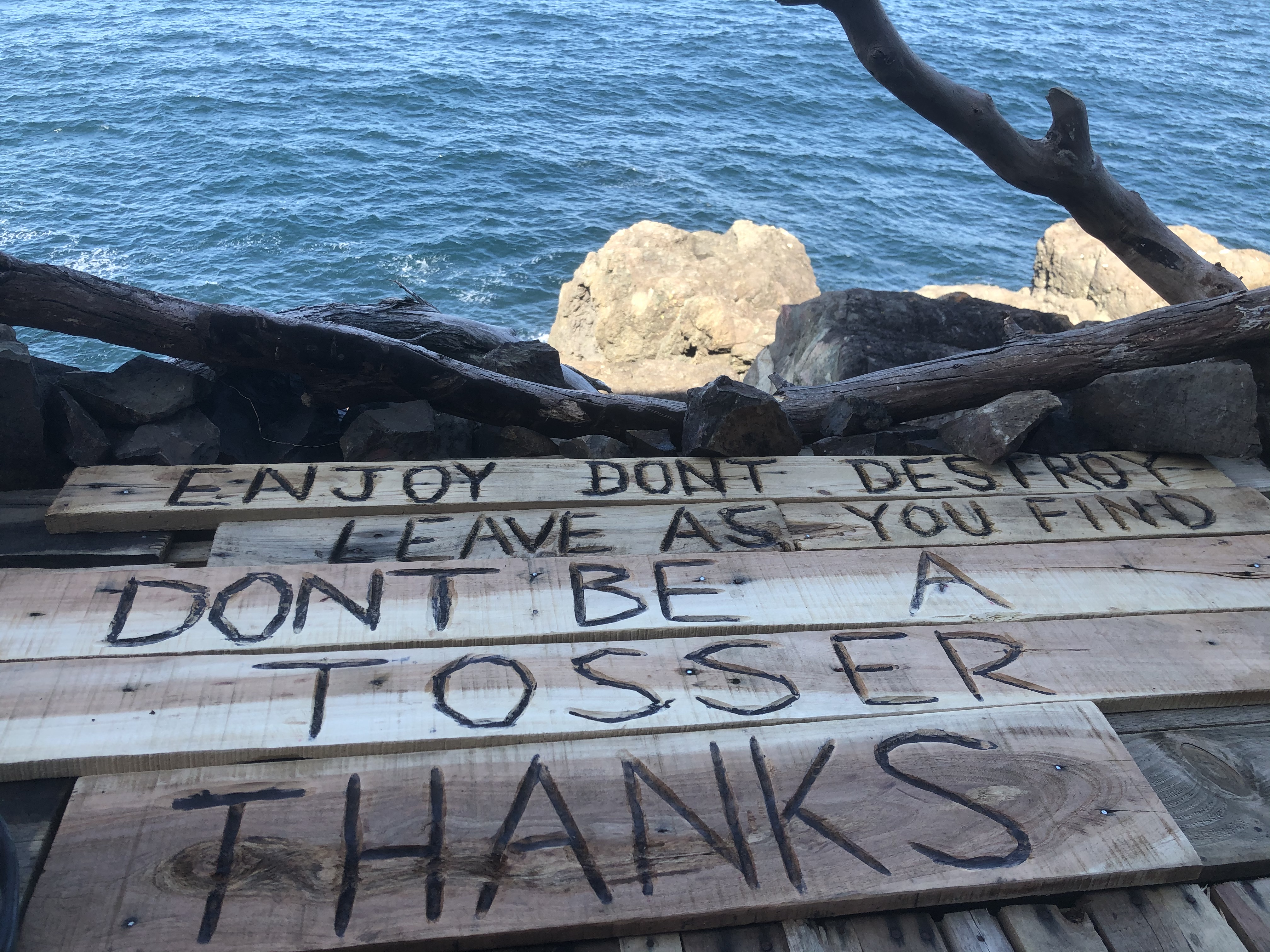 Our campsite is huge. It's hard to believe that it used to be a dairy farm. It's been in the same family since 1852. When the cows were milked by hand and they sold handmade butter 5d a pound. As it's in such a beautiful location people kept asking if it was ok to put up a tent for the night.
More and more people came and camped sharing the land with the cows. In the 1930's they started to charge and to provide showers and toilets by 1940 the cows were gone. It has now over 500 pitches 3 swimming pools a games room,shop, fast food outlet, two camp kitchens and lots of shower/ toilet blocks I haven't counted how many but it's a big place not our first choice but every where else is full.
Tonight we decided to eat from the fast food bar, veggie burger and chips for me and mike had a Hawaiian burger with chips. We were asked if we wanted normal salt or chicken salt on the chips. I've never heard of chicken salt and being a veggie chose normal salt. Good old google has informed me that chicken salt is a seasoning consisting of onion powder,garlic powder,celery salt, paprika,chicken bouillon and monsodium glutamate Mmm lovely. Apparently it's a southern Australia thing.