First day back on fully loaded bikes and boy they were heavy. I'm going to be brutal with my stuff and get rid of some. I'm sure I can manage with out.
So how am I feeling? Tired, aching, arse sore! Yep here we go again.
I was seriously doubting my life choices as I was huffing and puffing up yet another hill at one point I passed a elderly man half way up.He was sat on a bench and asked me where I was from, told me I was doing well and wished me luck. This boosted my spirits and I finally made it to the top.
On yet another hill a passed a lady coming out of a church and she wished god be with me, so nice that complete strangers take time out of their day to make me feel better and offer encouragement when it's needed most.
The ride was hilly and we are still following the princess highway pretty much all the way. It's busy but has a wide shoulder. The worst hill funny enough was the very 1st of the day leaving the campsite straight up to get out of the cove it was nestled in.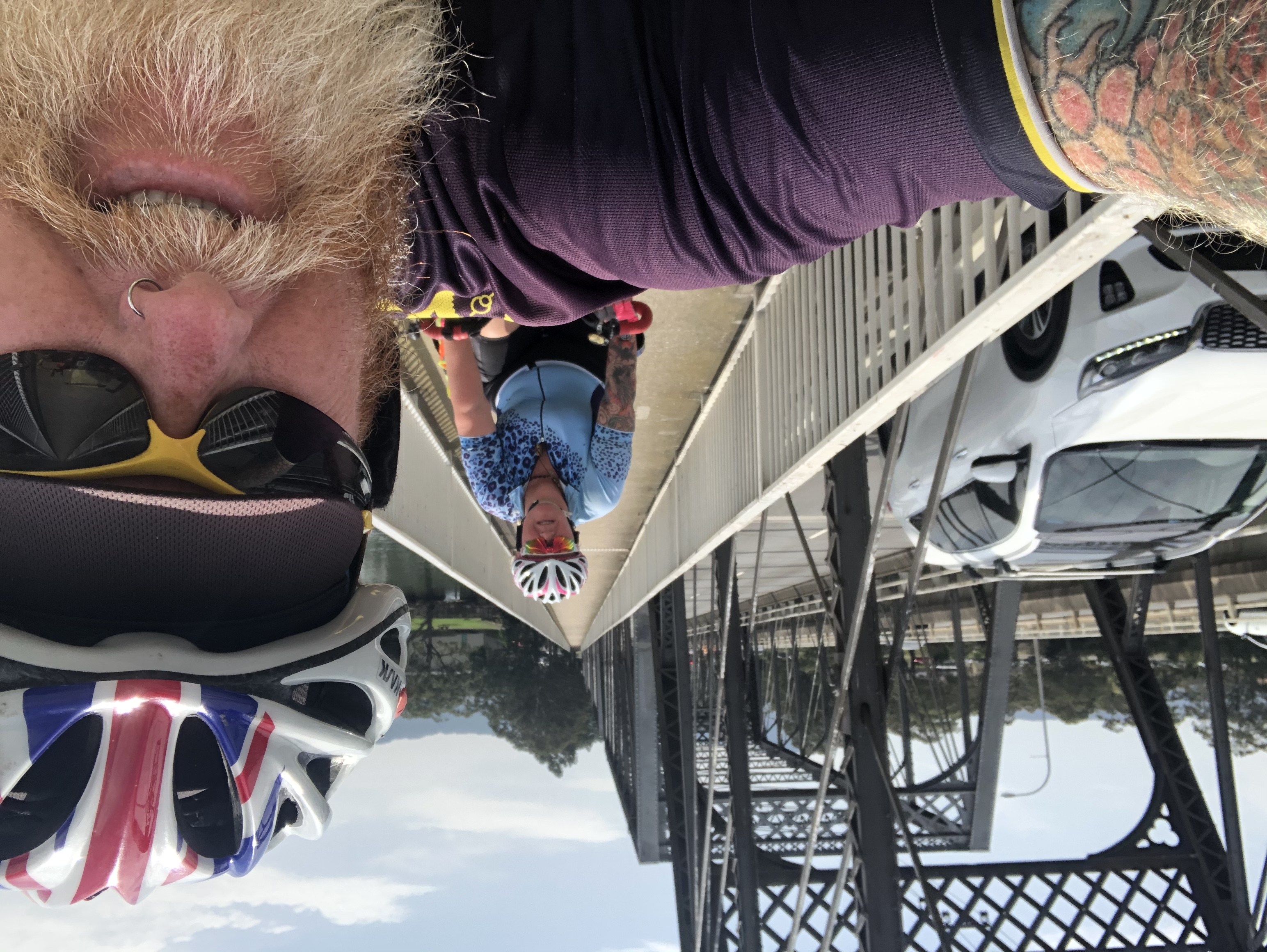 Tonight's camp is located at Huskisson a pretty Harbour founded on the shipbuilding industry . It's located with in the area of Jervis bay the sea is a translucent turquoise and the sand is a beautiful white. It's really busy and we had to try 3 campsites before we could get somewhere to stay.
Bonus they only had 1 pitch left it came with its own private en-suite and the lovely receptionist let us have it half price. Wow I've never heard of a en-suite tent pitch before but it was nice. It came complete with towels, soap, shower gel,shampoo and conditioner! I'm happy all for £20 the en-suite was bigger and cleaner than some of the motels we've stayed in. A big shower, toilet and hand basin complete with a heater.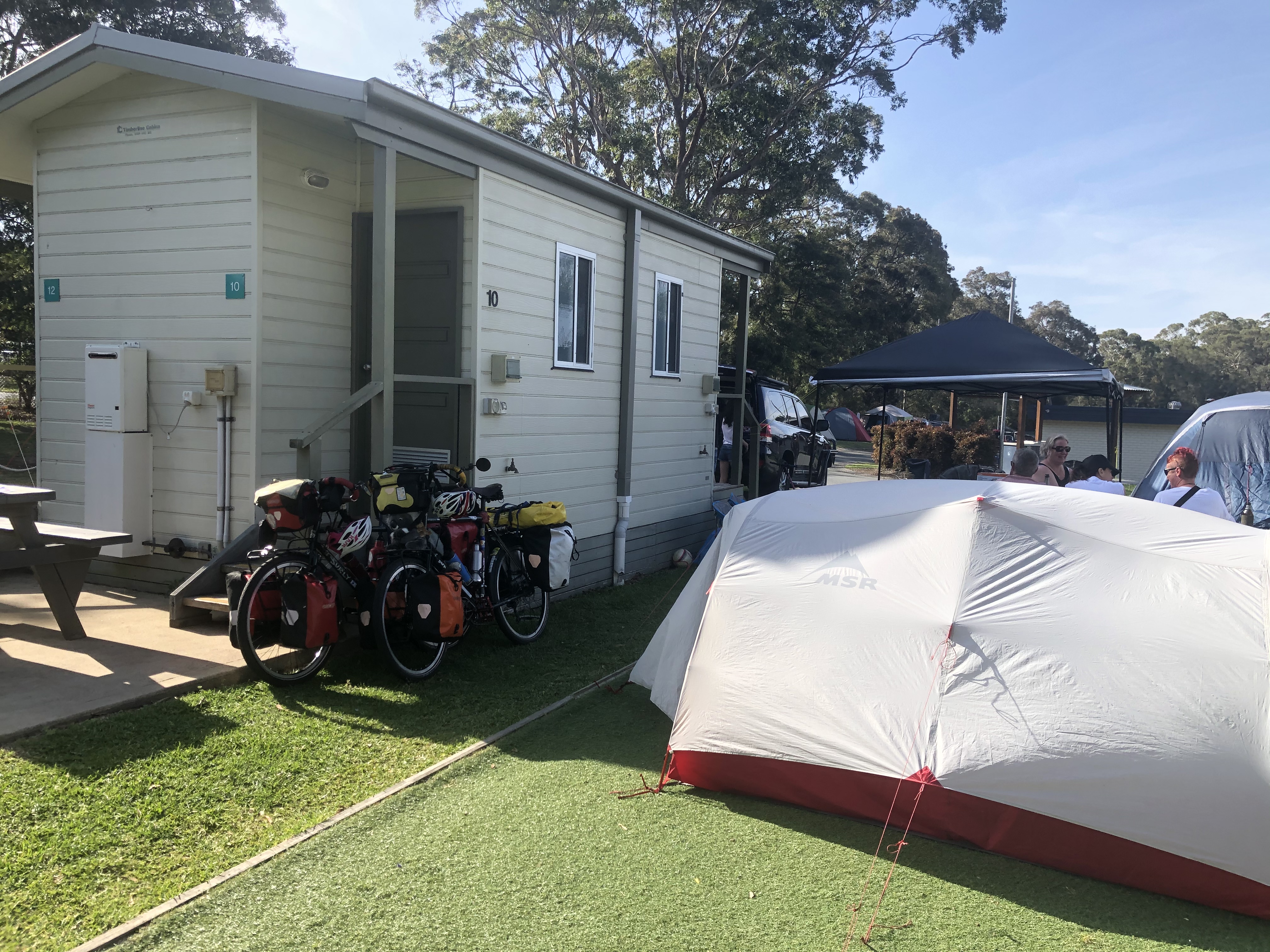 So after putting the tent up we washed and changed and walked in to town, we didn't have any food with us to cook so treated ourselves to a curry very tasty it was too.