Next Morning we said our goodbyes leaving as friends, so many great people out there.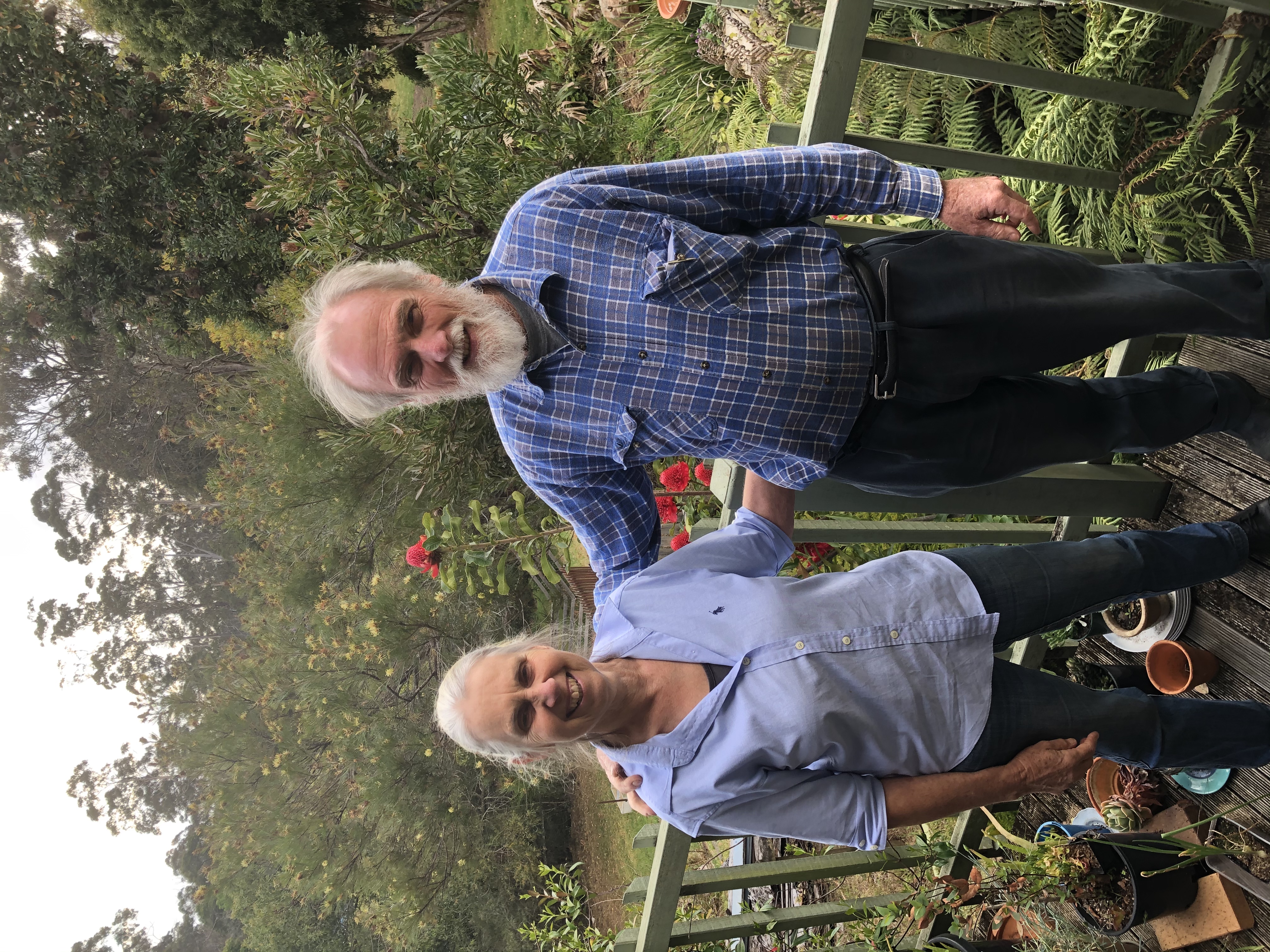 We took there photo in there lovely garden in-front of a pretty red flower they told us it was a waratah the emblem of New South Wales . We are leaving New South Wales tomorrow and into Victoria.
Still following the princess highway it heads inland. Traffic is lighter now and we are on a strip that is hilly with over 70 miles between towns. We opt to break it up with a overnight stop wild camping ; we have a app that gives us approved sights there's one mid point.
The long road out off Eden is straight up, thankfully after over a week of hill training we managed it relatively easily no longer getting out of breath.
30 miles in we find the campsite we mistakenly thought we would be alone but it was busy full of what the Ozzies refer to as gray nomads. We were instantly greeted with great hospitality.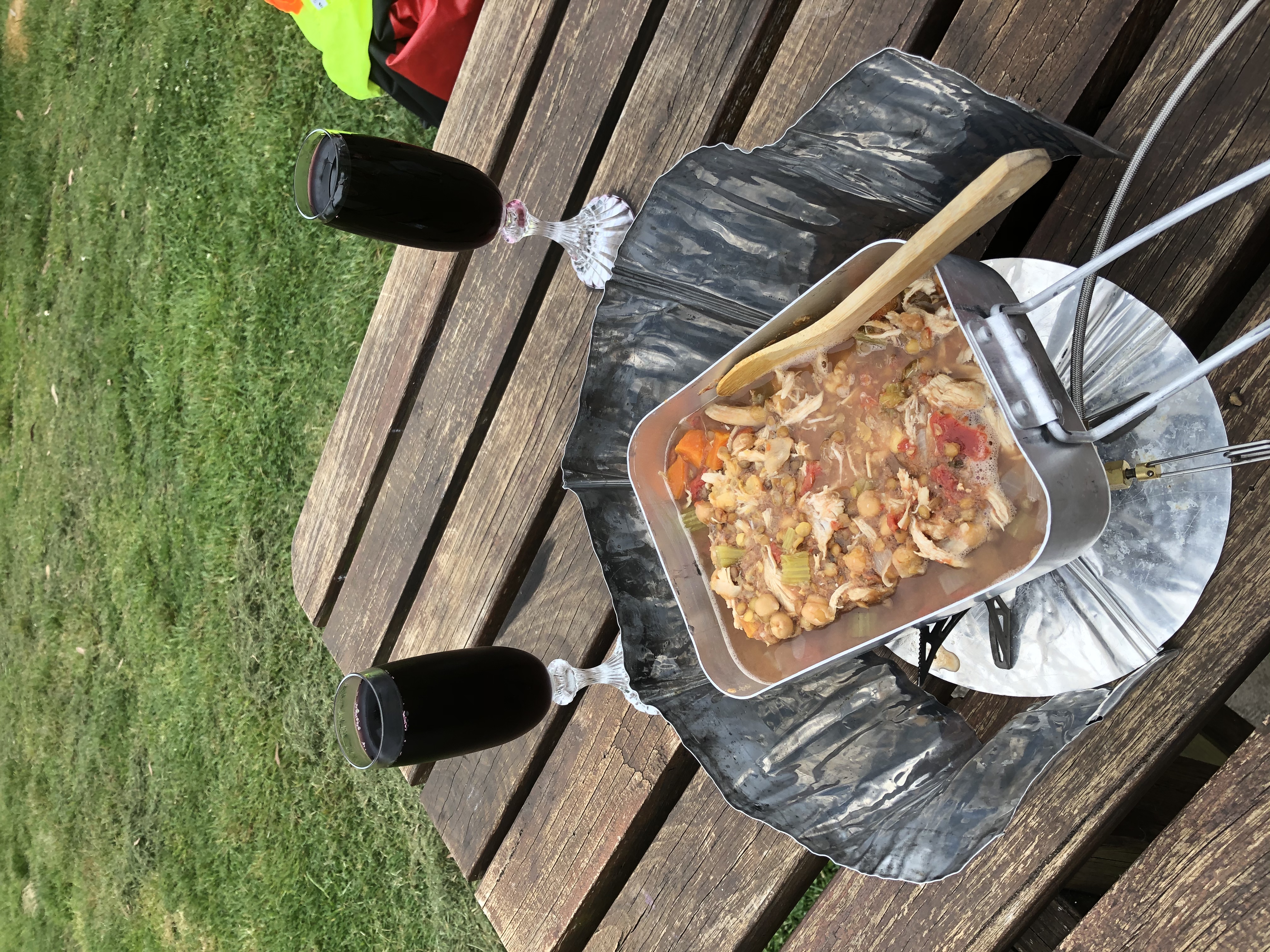 Offers of food and drink. We excepted some soup and wine and then later spent the evening in Burt and Kerry's 5th wheeler drinking tea and eating biscuits what a great night.