As the weather forecast predicted we woke up to rain, it started lightly at first given us just enough time to pack up. With everything away and breakfast of portage in our bellies we were on the road before 8am.
It's a cold wet miserable day and my husband's mood was just as miserable. It's hard to stay motivated in this weather, wind and rain against us frow in a mix of hills and big lorries passing us at speed it, certainly can test the most dedicated cyclists. I have to remind myself that the worst day here is still better than a day stuck at work back home. Unfortunately mike can't find his motivation and he is home sick. To cheer him up I pull into a petrol station and let him choose a chocolate bar.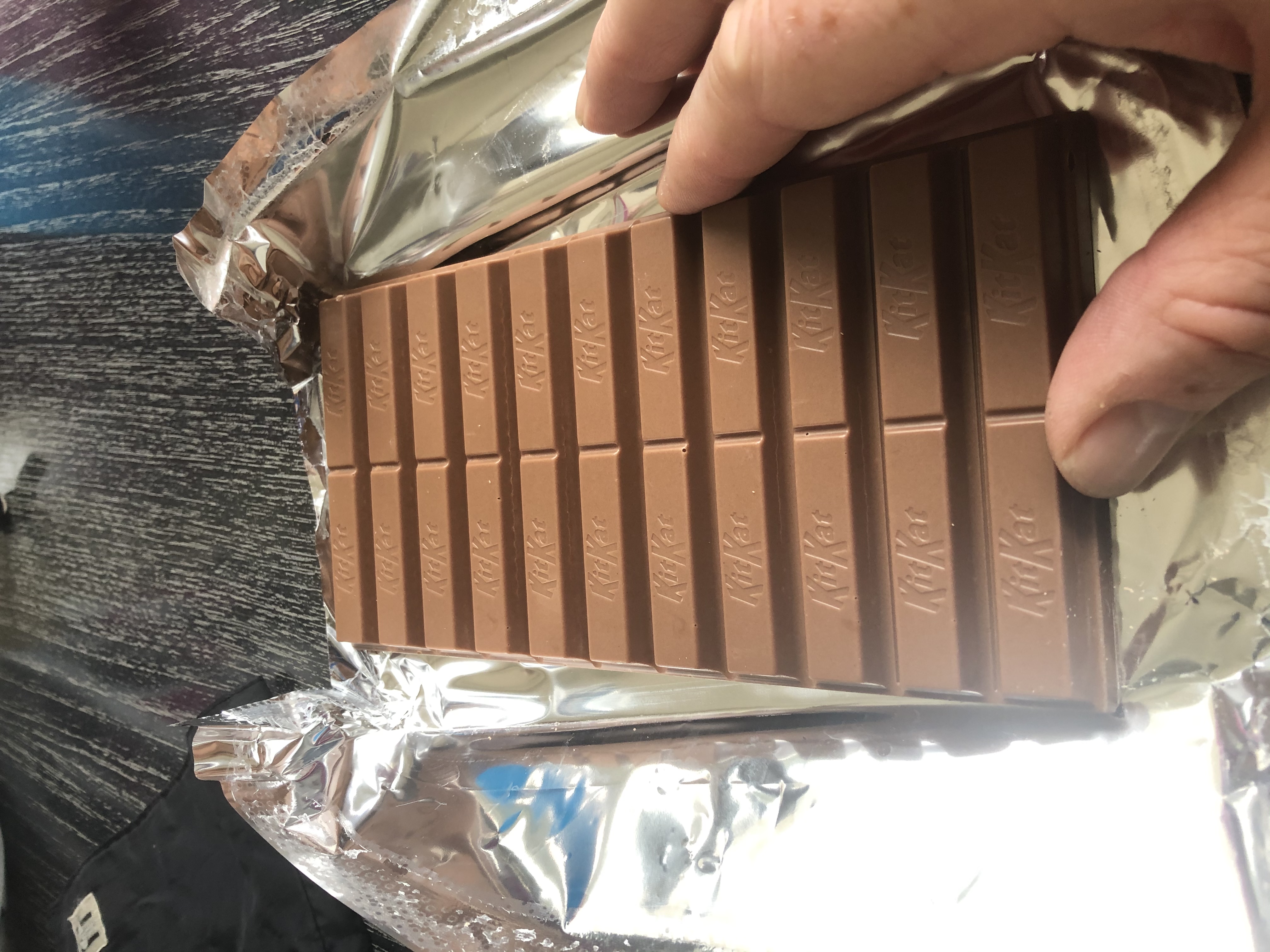 I've never seen a Kit Kat this big but the sugar rush helped!
We left the shire of shoalhaven and are now in eurobodalla. Still following the coast on the princess highway. Tonight we are staying in Batemans Bay situated on the Clyde rivers estuary and as we crossed the river from the bridge we could see little oyster catching boats, fresh oysters were for sell along the river banks.
We have been invited out for a meal tonight by a relative of a friend but first we need to book into tonight's accommodation shower and change.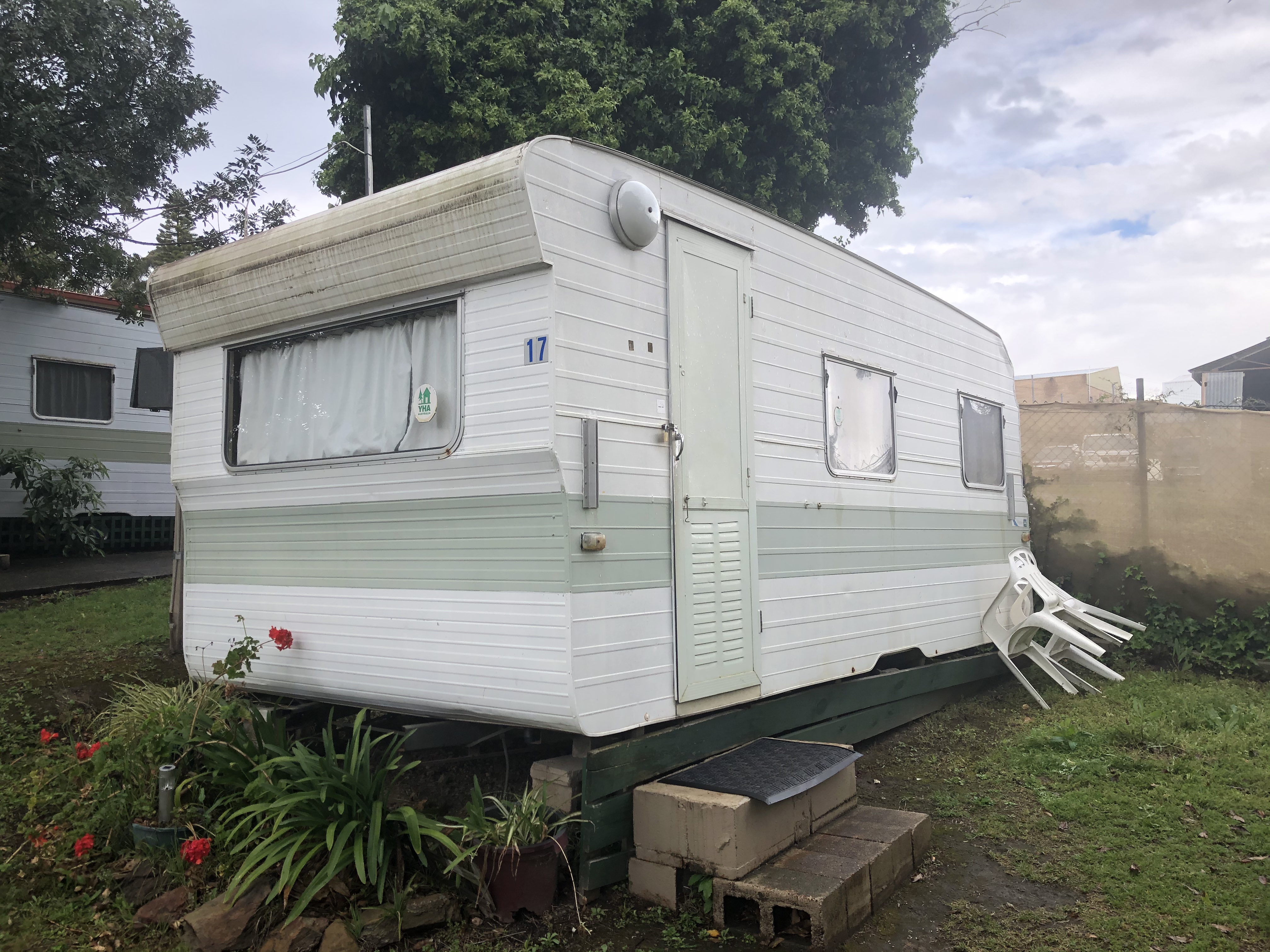 We are staying in a caravan, somewhere warm and dry the rain is set in for the night it's a bit basic but it has everything we need for one night.
Showered and changed we braved the rain again and walked to violets house. We saw this beauty on the way, a rainbow lorikeet.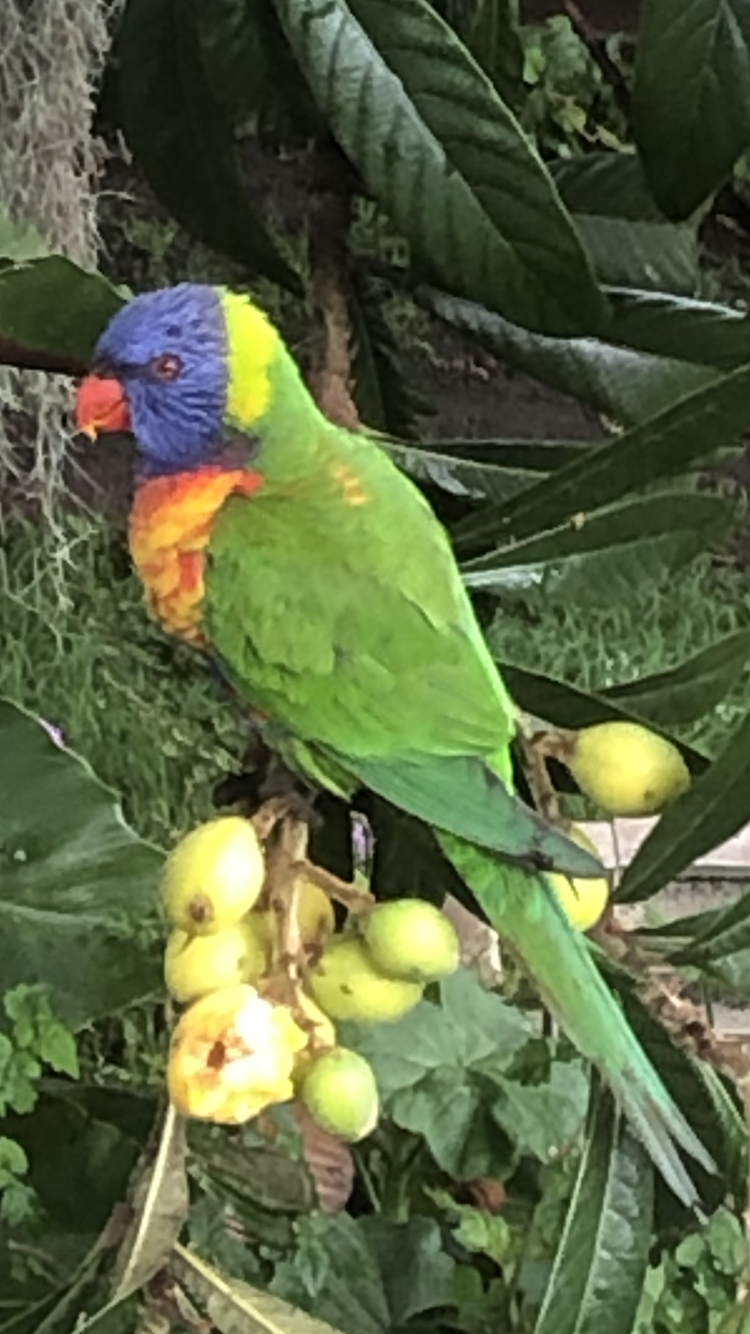 Violet is related to one of mikes friends from home and he very kindly asked her if she could help out with some where to stay. Unfortunately for us she has down sized but she very kindly volunteered her daughter to cook us a meal. It was a pleasure meeting violet great company and had a good tell to tell. Originally from Glasgow and full of life I could of chatted to her all night. Her son in law came and picked us up from her house and drove us back to his where we spent the evening enjoying a lovely meal before he dropped us back to our caravan. A pleasant end to a miserable day.