Today we were faced with a decision, did we cycle 50 miles on the interstate or did we cycle a extra 30 miles ontop to do the national park which was a lovely route through the petrified forest. It was a hard decision to make but in this desert heat a 80 mile ride was out of the question. It's a shame but we had to opt for the interstate.
We were still treated to views across the painted desert Called that referring to the different colours of sand you can see in the flat top hills. The interstate wasn't to busy the truck drivers gave us plenty of room.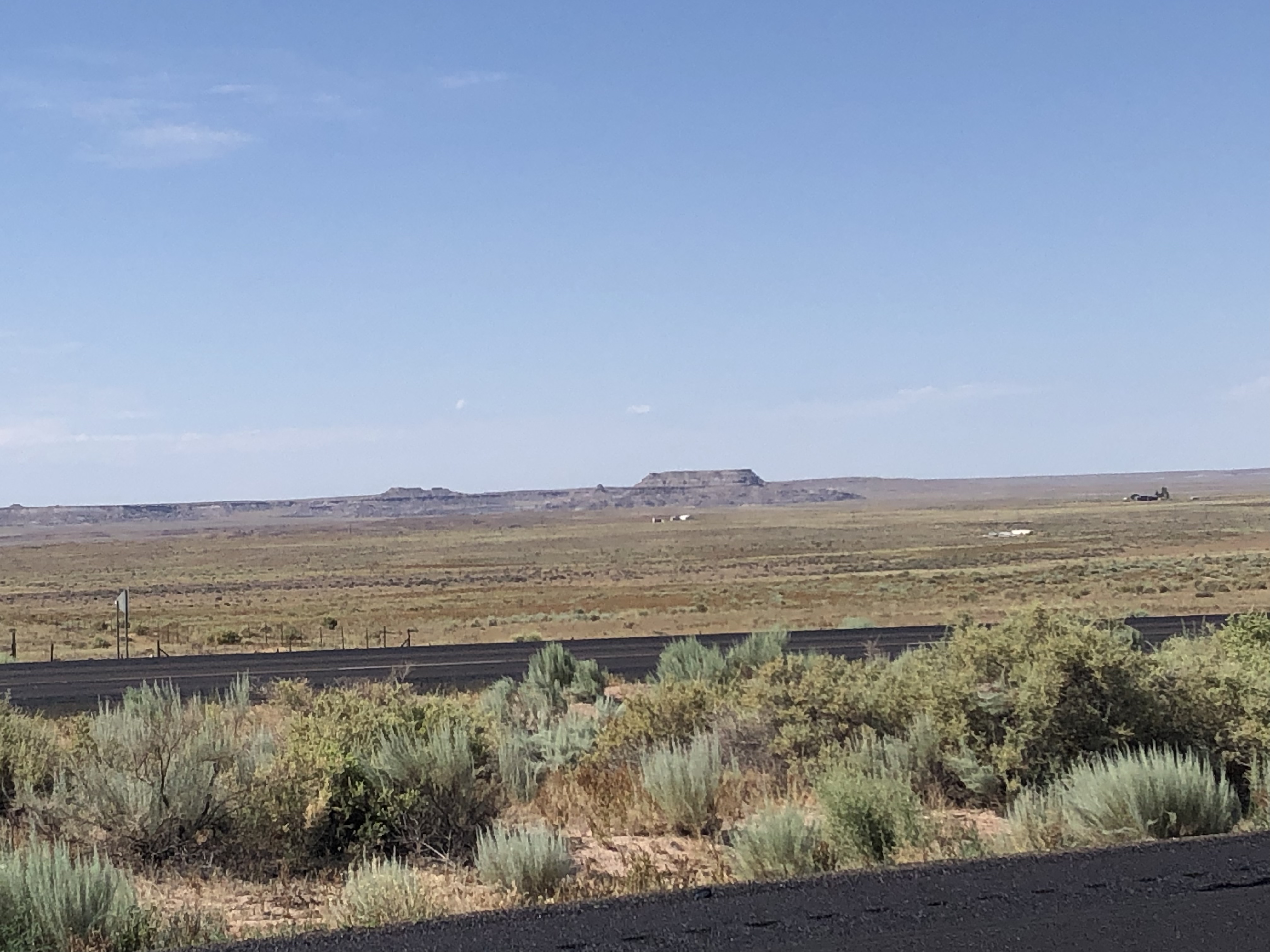 It was still a hard tiring long hot day but worth it. We had booked ahead a stay in the wigwam motel. A must for any one traveling Route 66.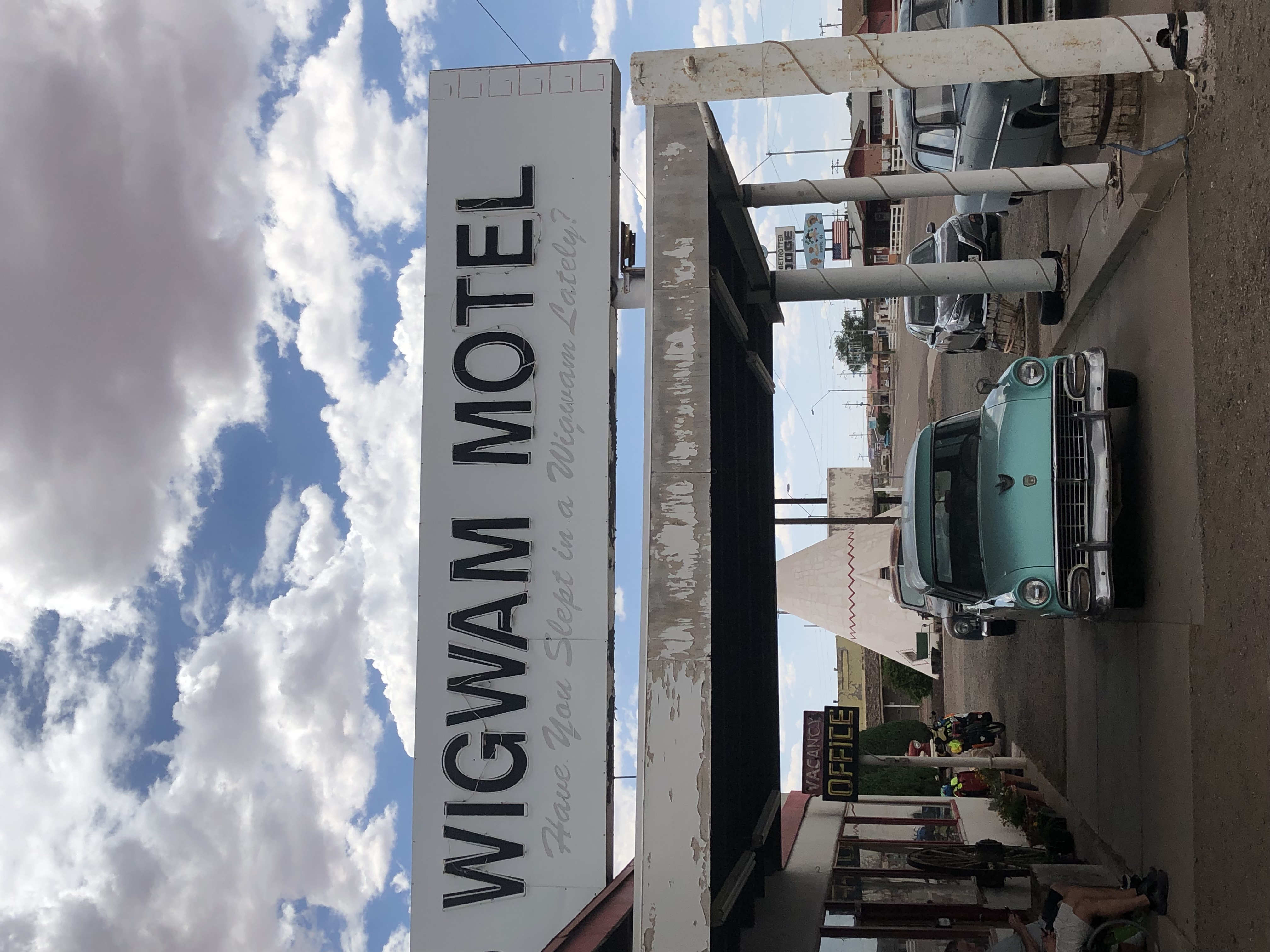 Ok it's basic and looking a little run down. I had the best nights sleep in the handmade bed, all the furniture in the room was also handmade by the owner. We stayed in a 28ft concrete tepee surprisingly big inside with a small clean shower room, tv and air conditioned. I loved it. I heard somewhere that Oprah Winfrey was going to stay there and backed out because it was too basic her loss.
On arrival we were chatting to a guy waiting to check in. He is traveling across America staying in 50 different independent motels and writing a book about the experience the book will be out later in the year. Sleeping around in America by Andrew Beattie. He is also a journalist writing for travel magazines.
Time to check in there's no laundry here so Paul the owner let me use his own machine what a star.