Our 1st night spent in juicy Lucy in a car park. Actually it wasn't that bad, Lucy is comfortable to sleep in and there wasn't any noise about to keep us awake. In fact the wild life was very quiet compared to Australia even the dawn chorus was a bit lack lustre, we're so used to thinking that we are trapped in a film set of Jurassic park in the middle of the night.
We move on early just as the sun was starting to rise, our 1st sunrise here and if the second hand lonely planet book from a Australian charity shop is right, then I'm one of the first in the world to be watching it today. Breakfast in a petrol station of cheese toasties. And Lucy got a full tank of diesel.
Heading again south, we want to spend some time on the South Island before continuing our cycle tour back in oz.
Following highway 1 down, the landscape is getting mountainous very pretty. First things first boring old shopping. The big supermarket here is called countdown over $200 later we have full supplies. We are ready for this next part of our adventure.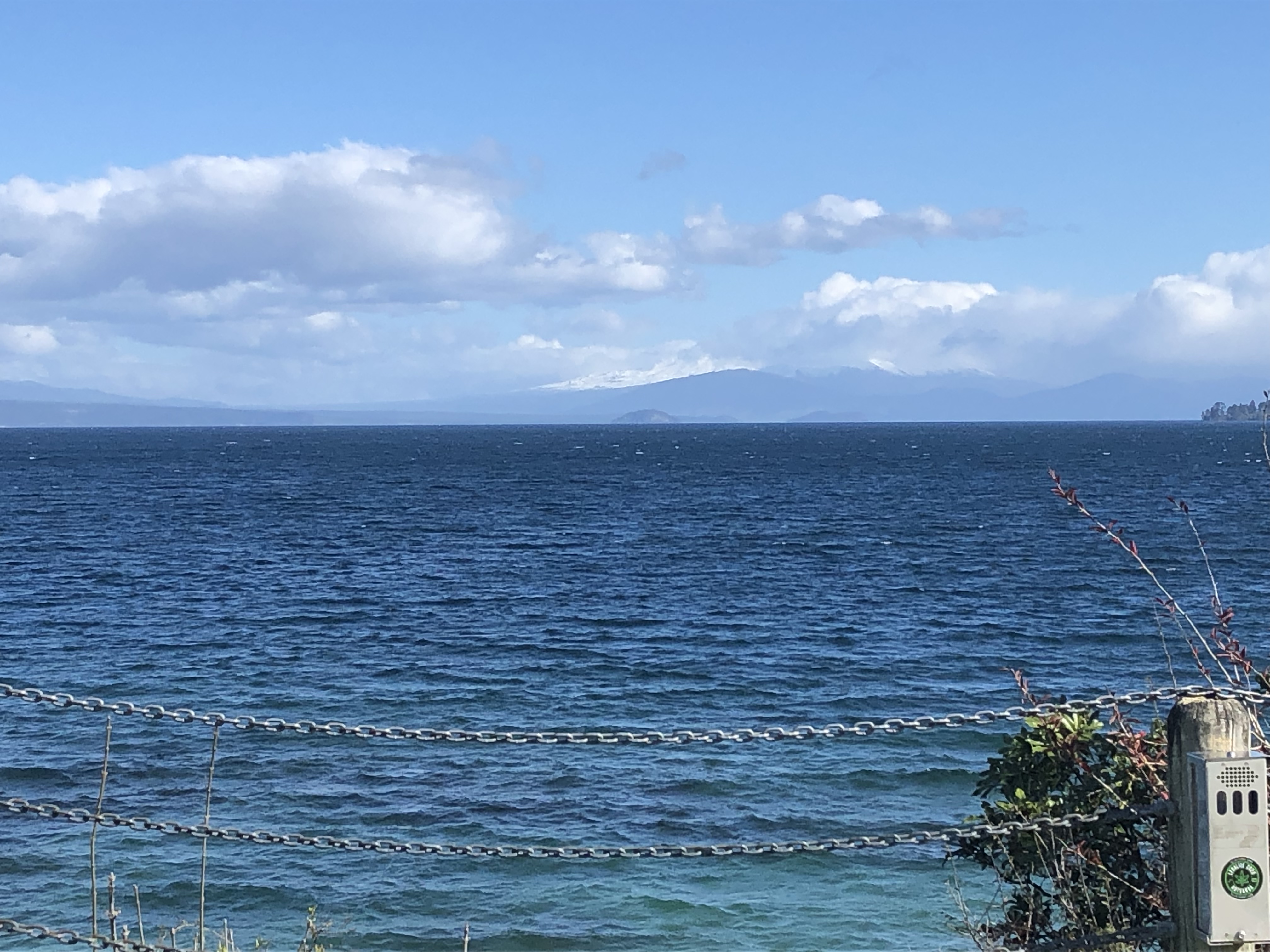 lunch stop by a Lake looking at snow topped mountains in the distance. Yes it's a little bit chilly but lovely. Fresh fruit and yogurt served us well, love having a fridge.
Then we carried on through a small town called Tirau where everything seems to be made out of corrugated still, very clever.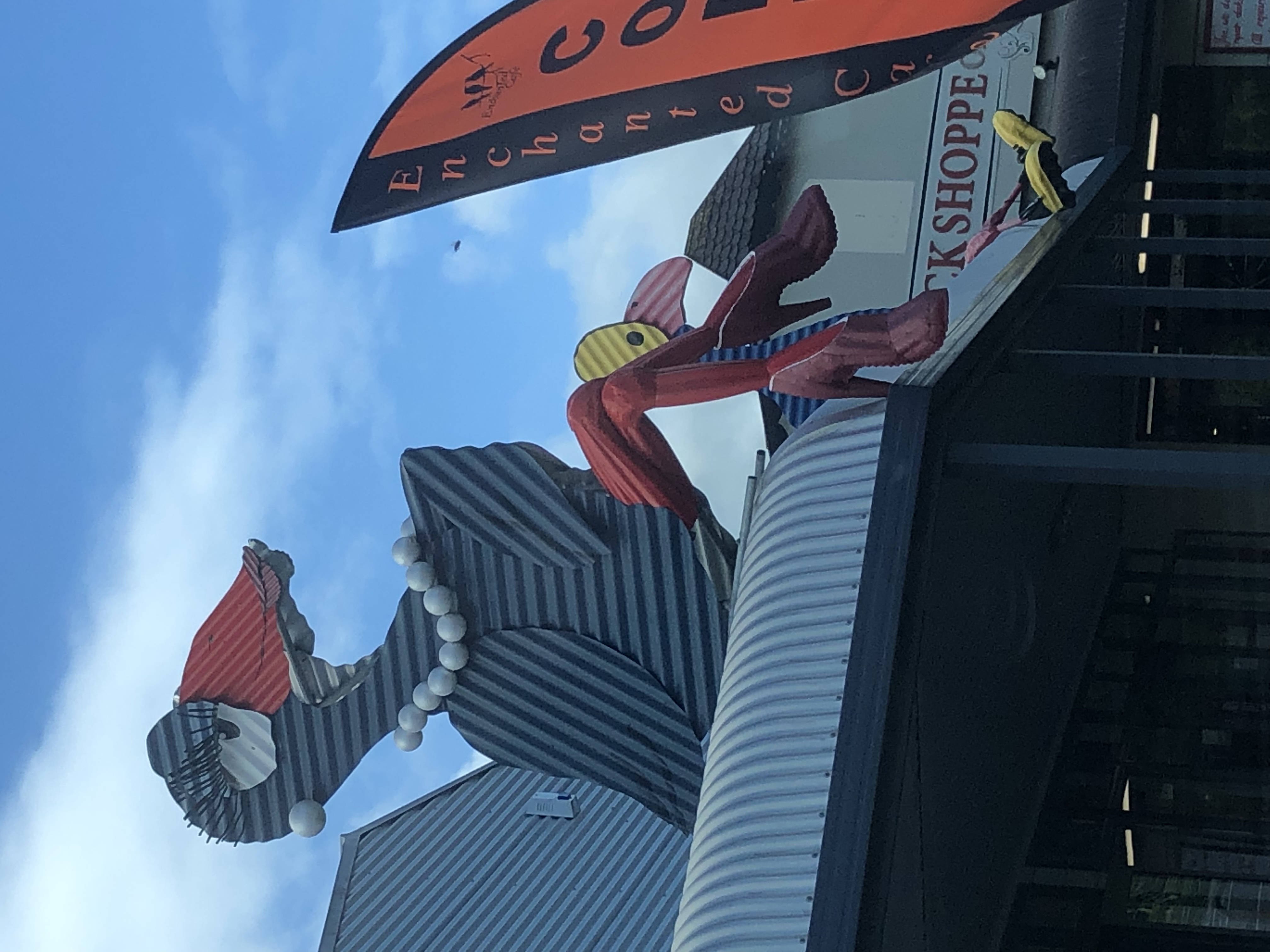 We our now in a thermal, volcanic region and we can see steam coming from chimneys out of the ground all around.
Tonight we're staying in Taupo right on the lake of the same name. It has a active geyser that erupts every 15 minutes.
After our first cooked meal in Lucy of bangers and mash, we had a beach walk.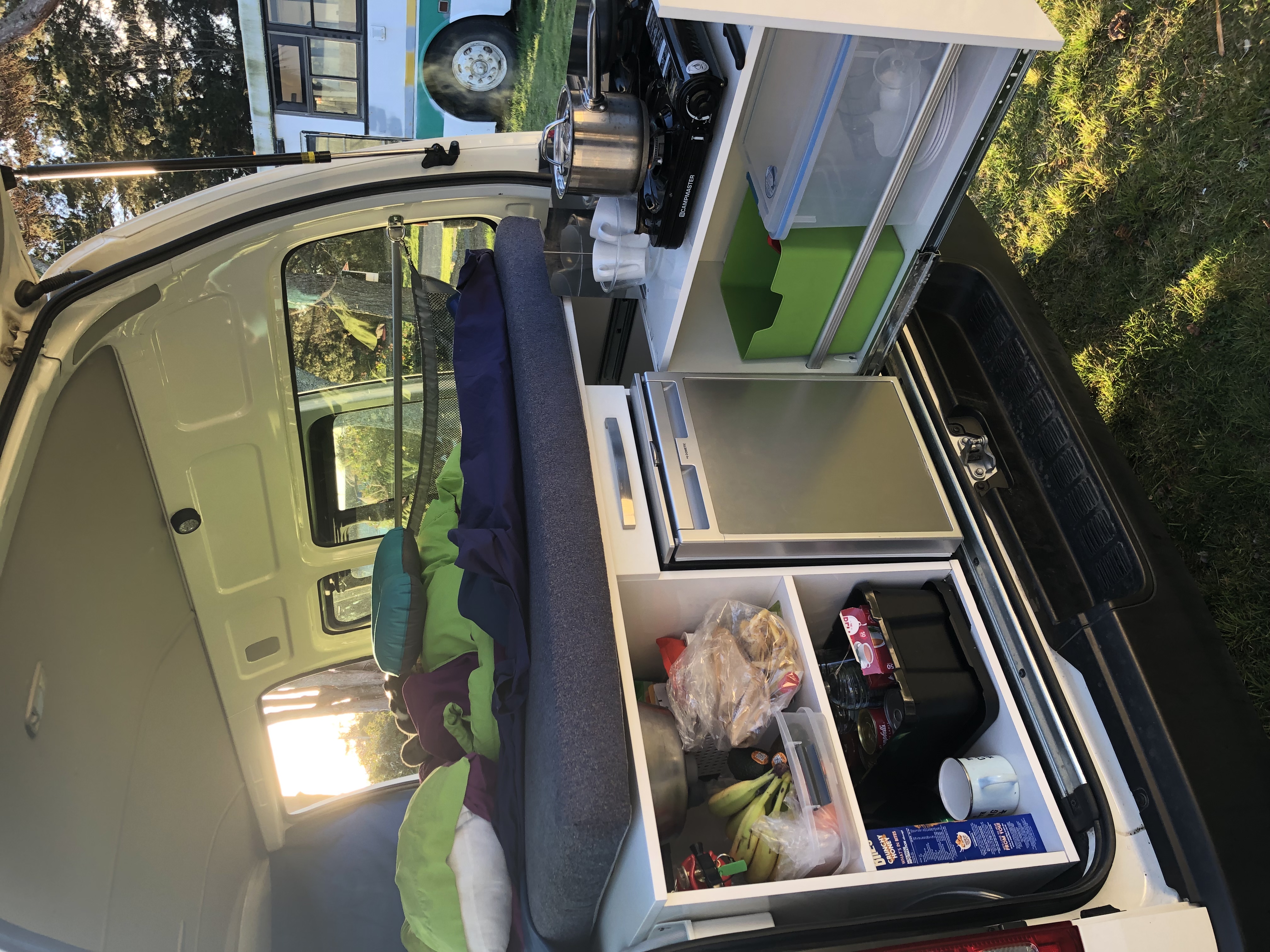 The beach was made of pumice stones frown up with volcanic activity. I've picked one up and will try it out later.