1st night back in oz and the nocturnal noise it's certainly very diverse. The wild life here likes to be heard if not seen.
A comfortable sleep after a great evening spent with new friends. We took full use of our en-suit, the luxury of a hot clean shower that's not on a timer and shampoo and conditioner and and and shower gel. Lol like a kid in a candy shop. I've been washing myself and hair with a bar of soap. (Space and weight saving and doesn't count as liquid on a plane). I've forgot how soft hair is after conditioning.
Breakfast of toast and I tried vegemite for the 1st time. Marmite is better!
And wash it down with English breakfast tea made properly with lose tea leaves.
It's a Sunday and Madeleine and Jeremy have the day off so very kindly have offered to take us sightseeing.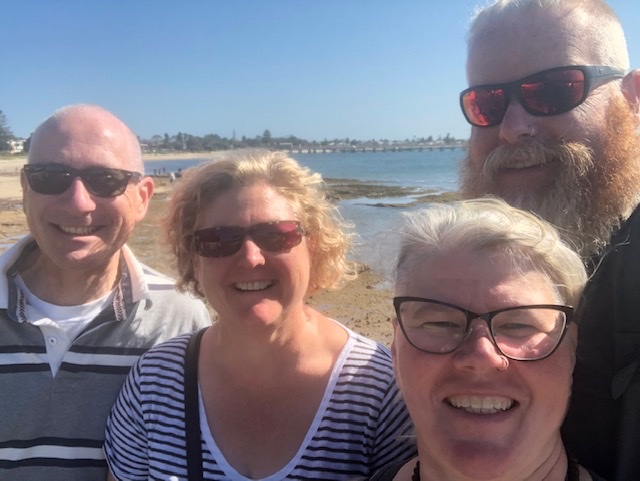 We go for a lovely Sunday drive following a coastal road into a national park, with Madeleine pointing out places of interest and wild unusual plants. And it's at least 10c warmer than New Zealand. Beautiful sunshiny day.
Lunch stop was in a cafe at Kurnell that has a plaque to commemorate captain cooks landing site in 1770 I guess he moved on from the place called 1770 in Queensland I should buy a Australian guide book.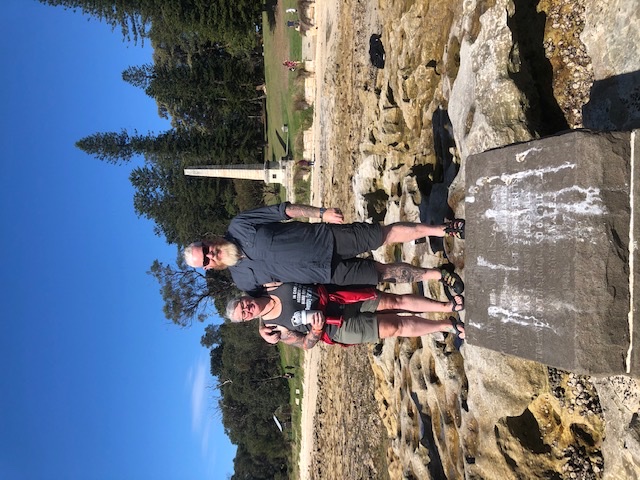 The afternoon was spent relaxing and Madeleine cooked a delicious evening meal. We all eat together. Jeremy, Madeleine and their two sons Ben and Harry. Funny cheeky young men. A hard working family that all have to get up early for work. Tomorrow we have to leave but we have enjoyed our stay. We say our good byes tonight as we may not see them in the morning.